Indian Creek Cascades
My first impression of Indian Creek was, "Good Lord, it's the poison ivy mother lode!" This wasn't a mindset I found conducive to landscape photography.
So I concentrated on capturing my second impression — that of a long, narrow Japanese garden, full of boulders and pebbles, moss and shrubs, and a delightful series of small cascades.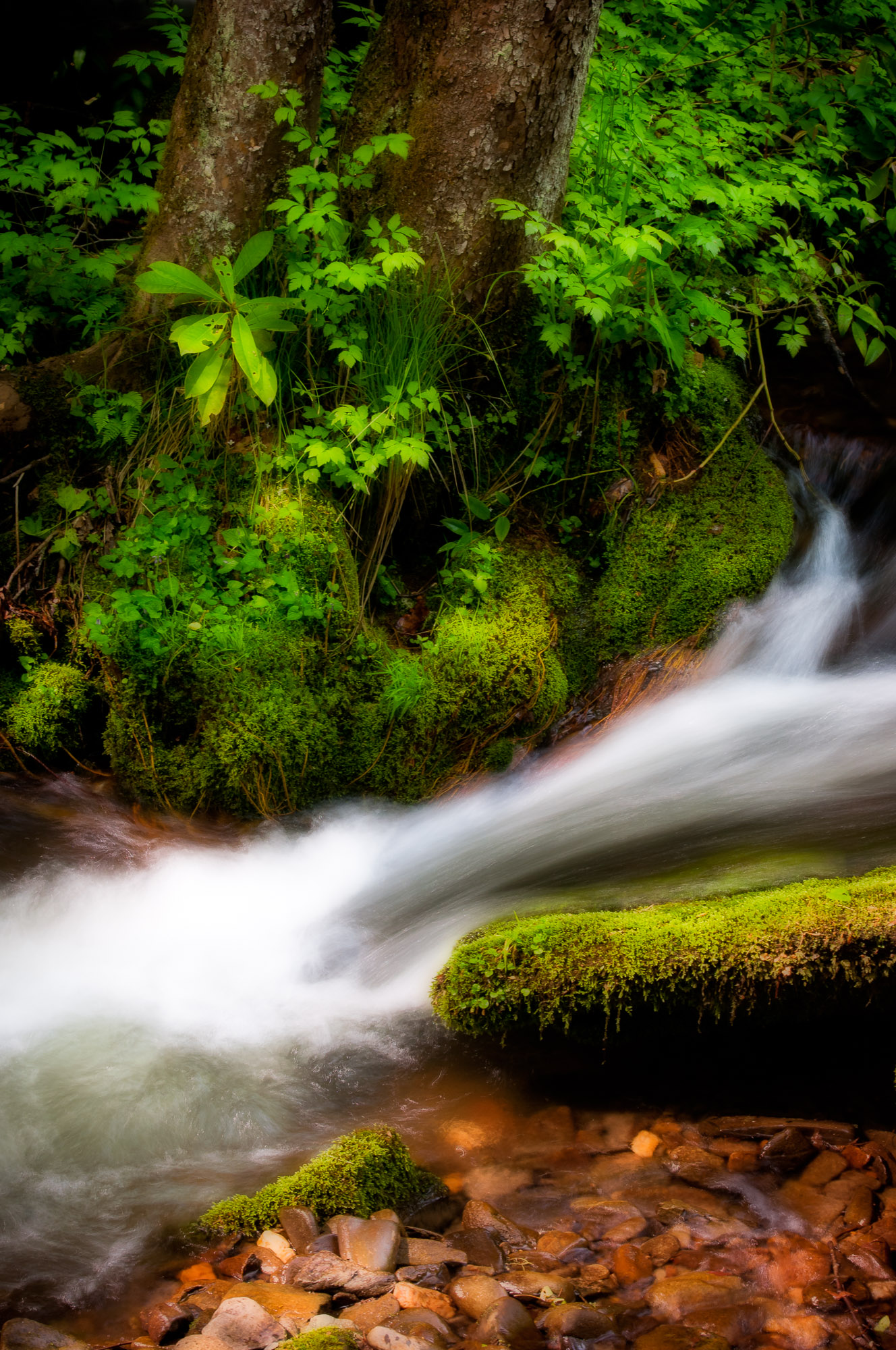 These photos were taken between Indian Creek Falls and the conjunction with Deep Creek, near Bryson City in Great Smoky Mountains National Park.
Shutter Speed
When photographing running water, shutter speed is an important consideration.[1]
For the top photo, the water was flowing this way and that, through rock chutes and over boulders. I used a rather long 30 second exposure, which reduced the water to an abstract series of featureless humps and swirls. These were accentuated by aggressive digital processing. In my mind, this is a strong photo — one that works well even as a thumbnail — one that captures your attention from across the room.
In the bottom photo, the water is confined to a single linear chute, so a long shutter speed wouldn't produce an interesting geometric pattern — it would instead result in a blurred white line. So I used a much faster shutter speed — 1/3 second — which accentuates the water's flow while still leaving considerable detail. The bottom photo is perhaps more accessible, more naturalistic in its interpretation of the scene. It invites study of its detail.
Which do you prefer?
Notes
[1] In the text accompanying my Latourell Falls photo, I talk about my rational for the shutter speed used to photograph that waterfall.