Flight of the Ibis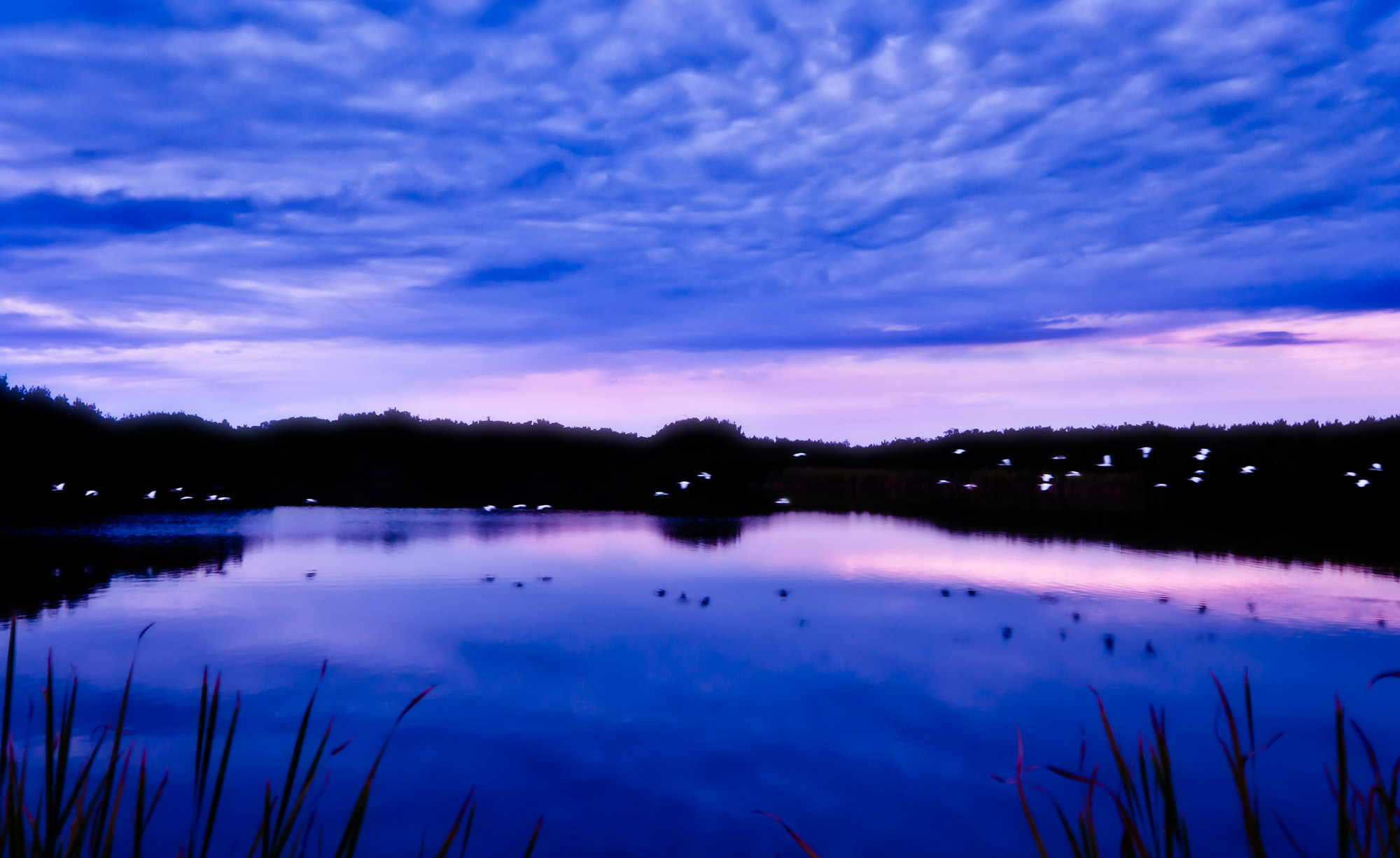 I was eating dinner beside Paurotis Pond when wave after wave of white ibis began flying in from the north, heading for their overnight roosting area. The sun was near the horizon, obscured by clouds. Against the shadowy trees of the far shore, the white birds seemed to glow.
This photo is my attempt to capture the magical feeling of this scene. Only natural light was used, as the flight path was beyond the reach of my flash. Even with a wide-open lens and a high ISO, the birds are somewhat motion blurred, but for this photo, I don't think that matters. The blurred white bodies become fuzzy dots in a semiabstract composition.
A Similar Experience with Skimmers
Before sunrise the very same day, I had witnessed a similar scene at Eco Pond. Two black skimmers were feeding, weaving back and forth just above the surface, their lower jaws slicing through the water in search of fish.
In this case, it was far too dark to consider using natural light. So I set up a flash and triggered it whenever a skimmer passed close to my camera.