The Flehmening Lion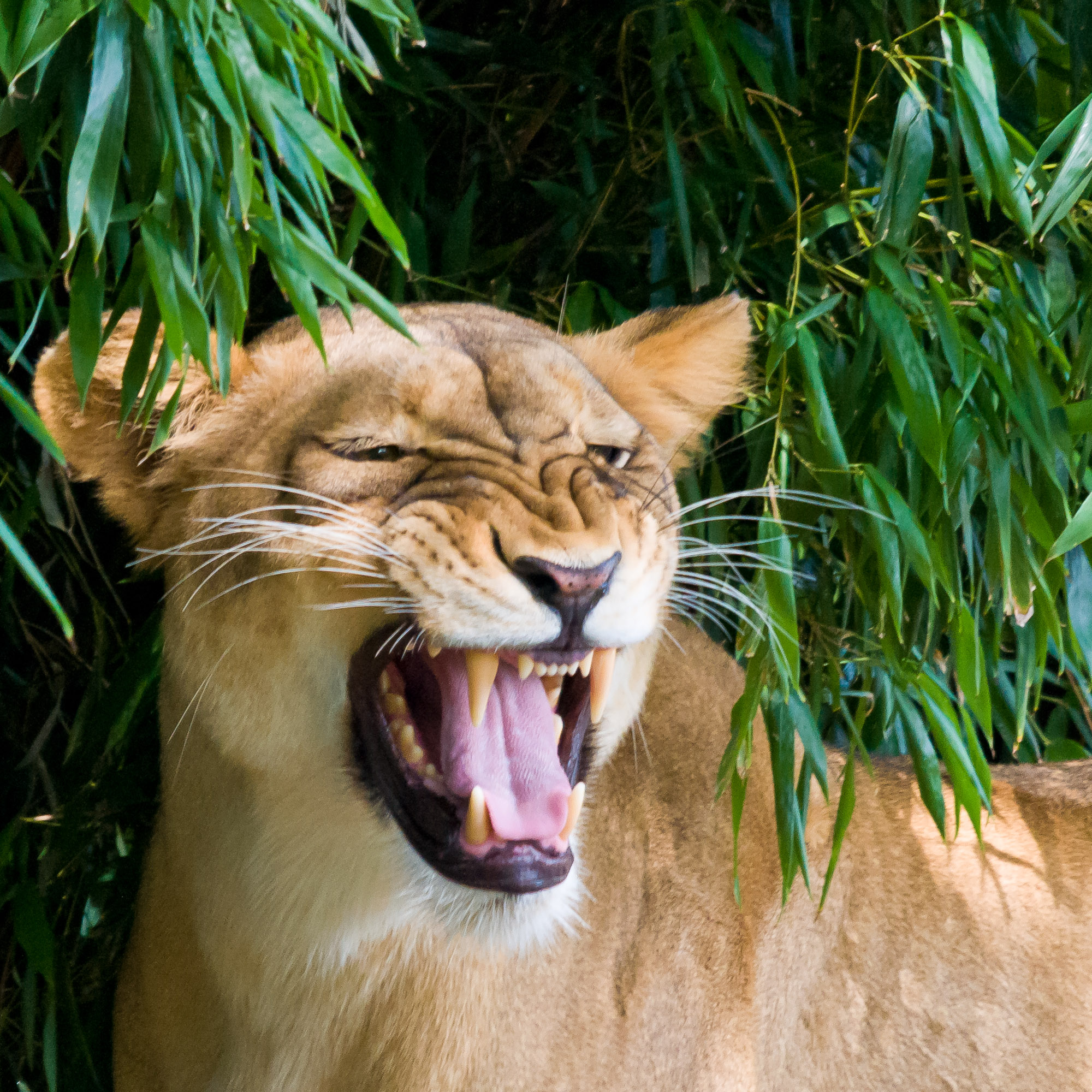 This lion may appear to be snarling ferociously, but it is actually flehmening. You may have noticed domestic housecats doing the same thing.
Like many species, lions have a secondary odor detection system that is completely separate from the normal sense of smell. The detection organ — known as the vomeronasal organ — is usually cut off from the outside environment. By the act of flehmening, the lion draws airborne odorants into the vomeronasal organ, which can detect extremely low concentrations of certain chemical compounds, particularly pheromones.
This lion was repeatedly rubbing its head in the bamboo foliage while flehmening. Perhaps another lion in the enclosure had previously sprayed here.
Snakes Do It Differently
Many other animals have vomeronasal organs, but they don't all flehmen. See my photo of a yellow rat snake to learn about another way of getting odors to the organ.