Sailing Stone by Moonlight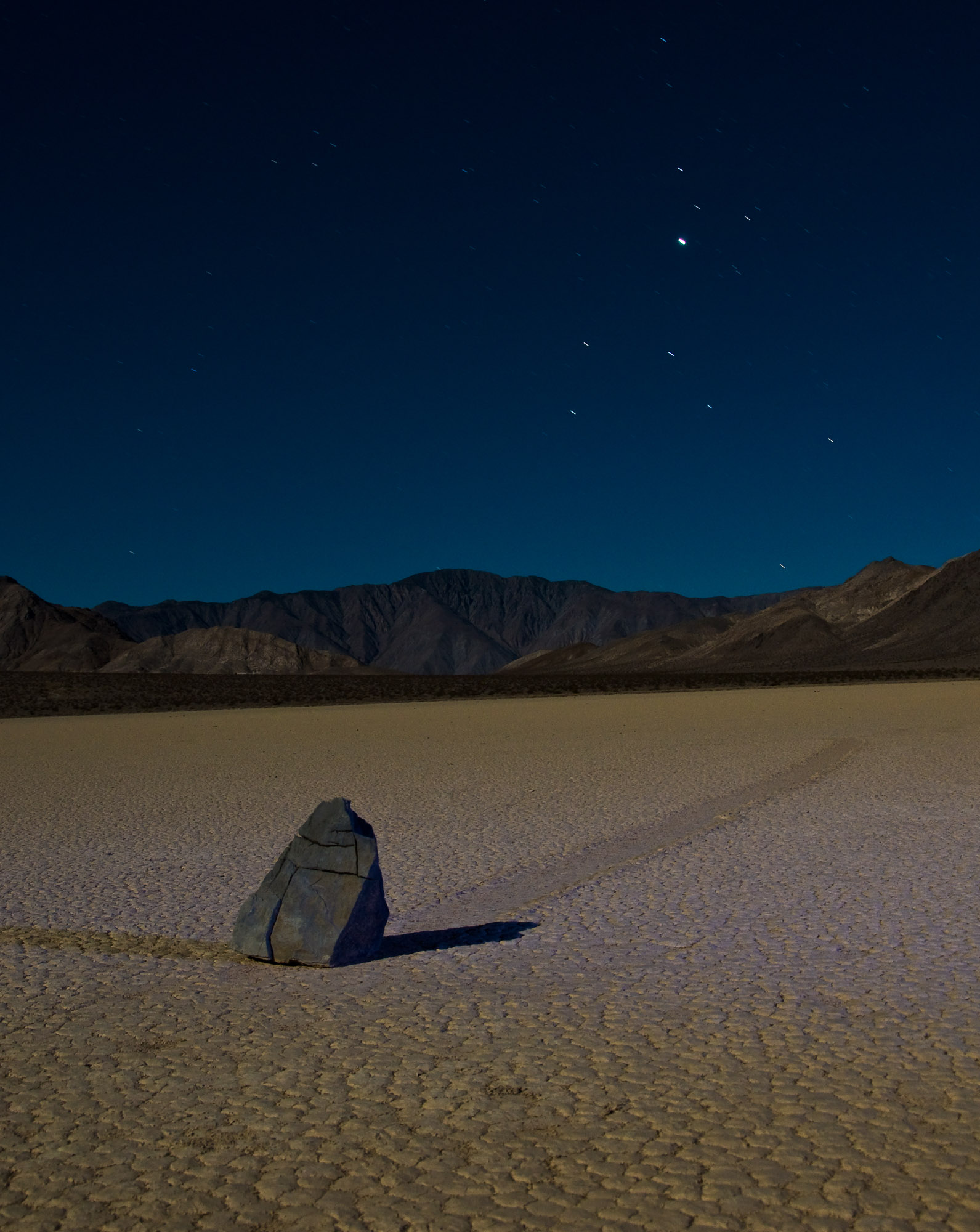 Death Valley National Park's Racetrack playa is a flat lakebed, about 1 by 3 miles in size, located in the western portion of the park. It is usually a dry, cracked mud plain. Occasionally, after a rain or snow, it fills with water, becoming a very shallow lake.
The Racetrack is most famous for its sailing stones — rocks, some weighing several hundred pounds, that move over its surface, leaving tracks behind them in the mud. Some of the tracks are many hundreds of feet long. The cause of the stone's motion is not fully understood, although it's believed to involve strong winds pushing the rocks during periods when the clay surface is wet and slippery. In some cases, thin ice sheets may also play a part.
In this photograph of a mid-sized sailing stone, the stone's trail can be seen disappearing off towards the southwest. The playa's surface is lit by a nearly-full moon in the east. The area around the stone is highlighted by supplemental light from a flashlight moved during the long exposure. In the background sky, the constellation Sagittarius can be seen (the stars just above the horizon), along with the planet Jupiter (the brightest 'star').