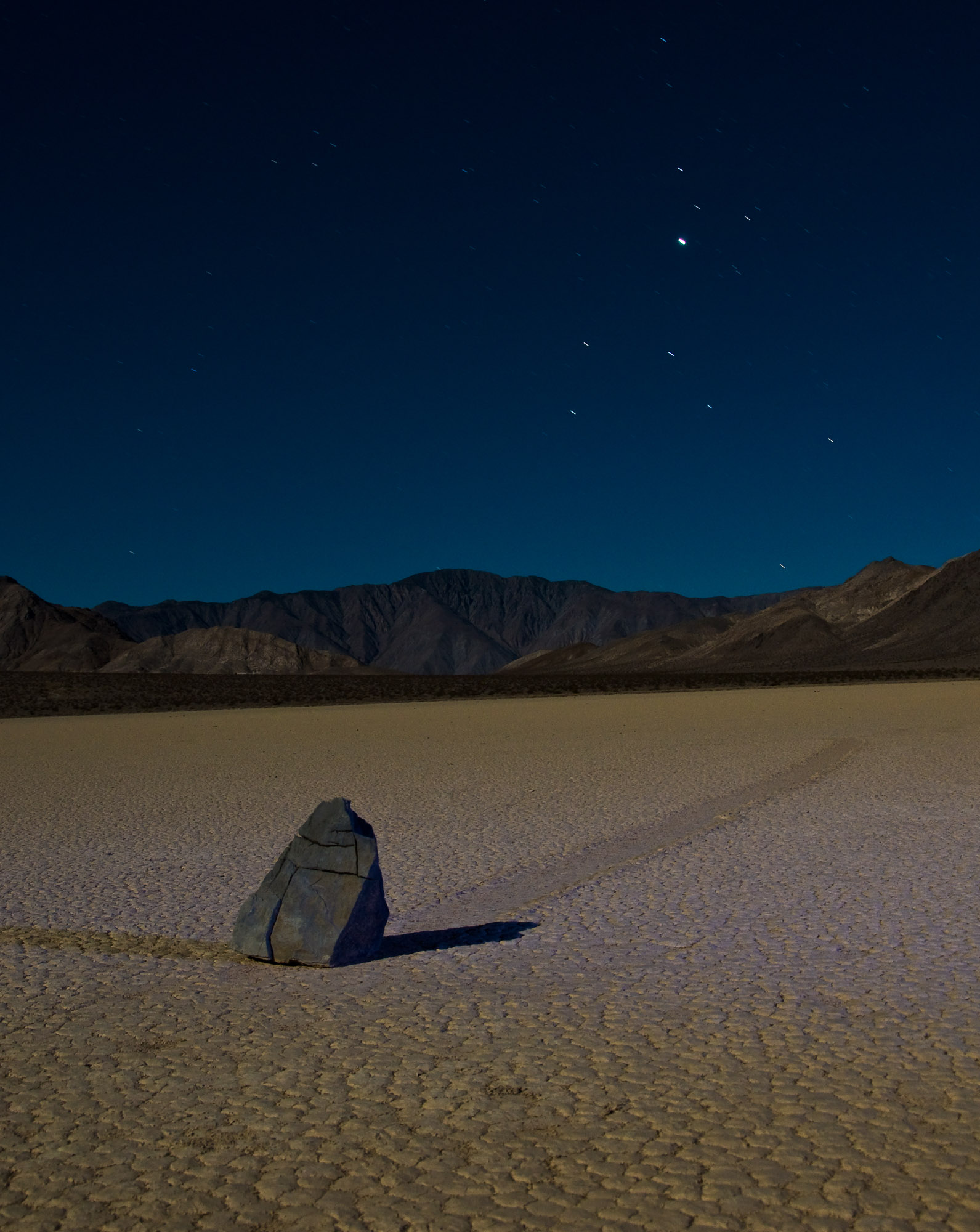 Caption
In this nighttime scene, moonlight illuminates the Racetrack playa in California's Death Valley National Park. The Racetrack is most famous for its sailing stones - rocks, some weighing several hundred pounds, that move over its surface, leaving tracks behind them in the mud. Some of the tracks are many hundreds of feet long. The cause of the stone's motion is not fully understood, although it's believed to involve strong winds pushing the rocks during periods when the clay surface is wet and slippery. In some cases, thin ice sheets may also play a part.
Photo Id
w5083-3ff3-58d65
Date and Time
October 15, 2008   9:23 PM
Location
The Racetrack, Death Valley National Park, California
latitude 36° 40' 15.2" N       longitude 117° 33' 43.0" W
Show photo location on a map.
Licensing
A rights-managed license to use this photo is available.
      View licensing information
      Send an e-mail requesting a quote
Model Release
No, but a release may not be required for this photo.
Keywords
Racetrack, Death Valley National Park, CA, California, United States
Questions
Send an e-mail asking a question about this photo.