Dawn on Hodgdon Pond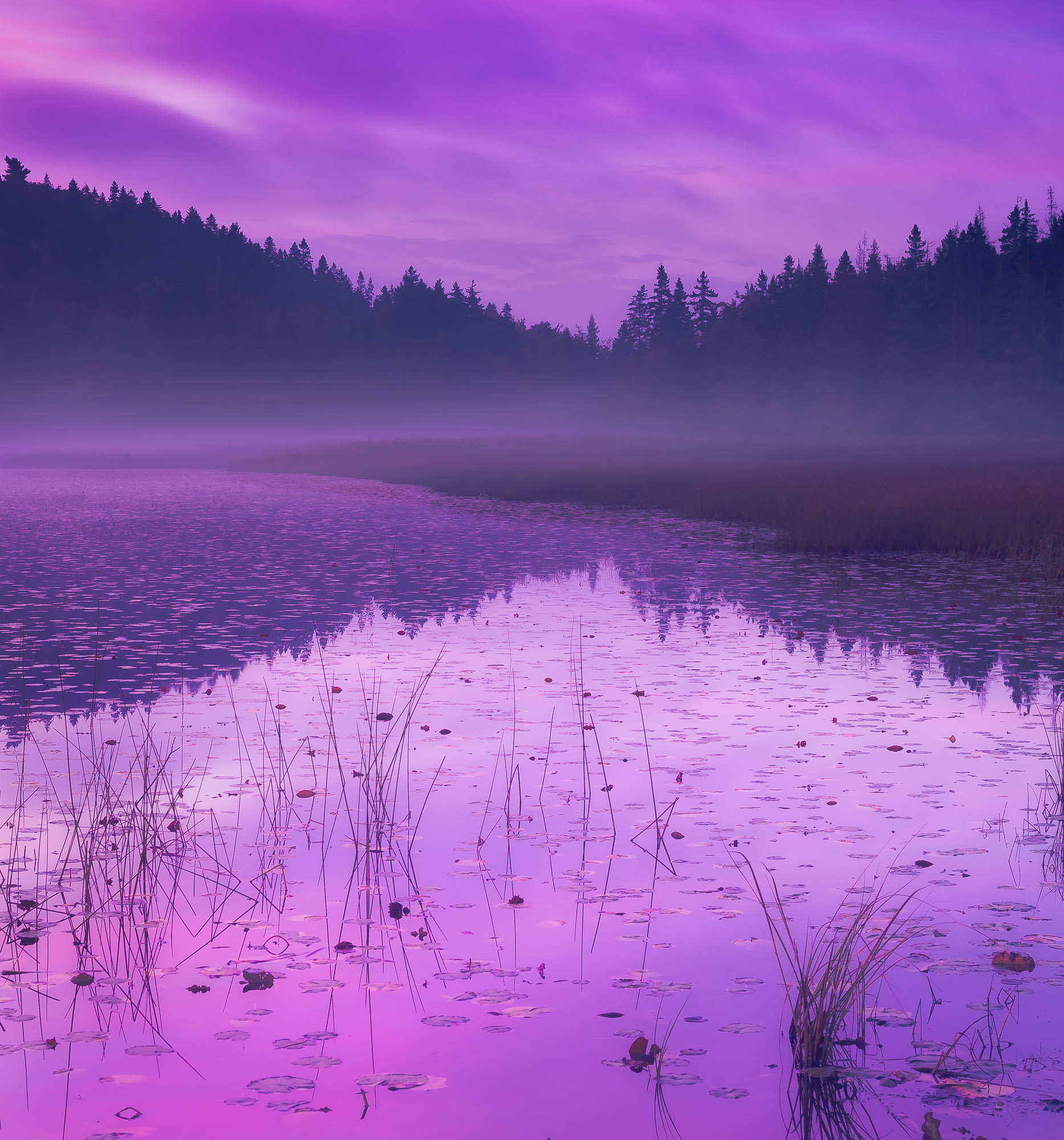 The colors of a sunrise often peak long before the sun crests the horizon. This particular photo was taken 16 minutes before the official time of sunrise. Hodgdon Pond, in Maine's Acadia National Park, was still in deep shadow, but the clouds were high enough to pick up the glow of the coming day.
I used a 3-stop graduated neutral density filter to reduce the sky's brightness, ensuring that it didn't overpower the photograph. In fact, I deliberately selected such a strong filter that the reflection was slightly brighter than the corresponding part of the sky.
Strictly speaking, this is unrealistic — physics tells us that a reflection can never be brighter than the object being reflected. But I believe it is called for in this photograph. The water, with its reeds and lily pads, is the more interesting part of this image, and being slightly brighter helps draw the eye to it.