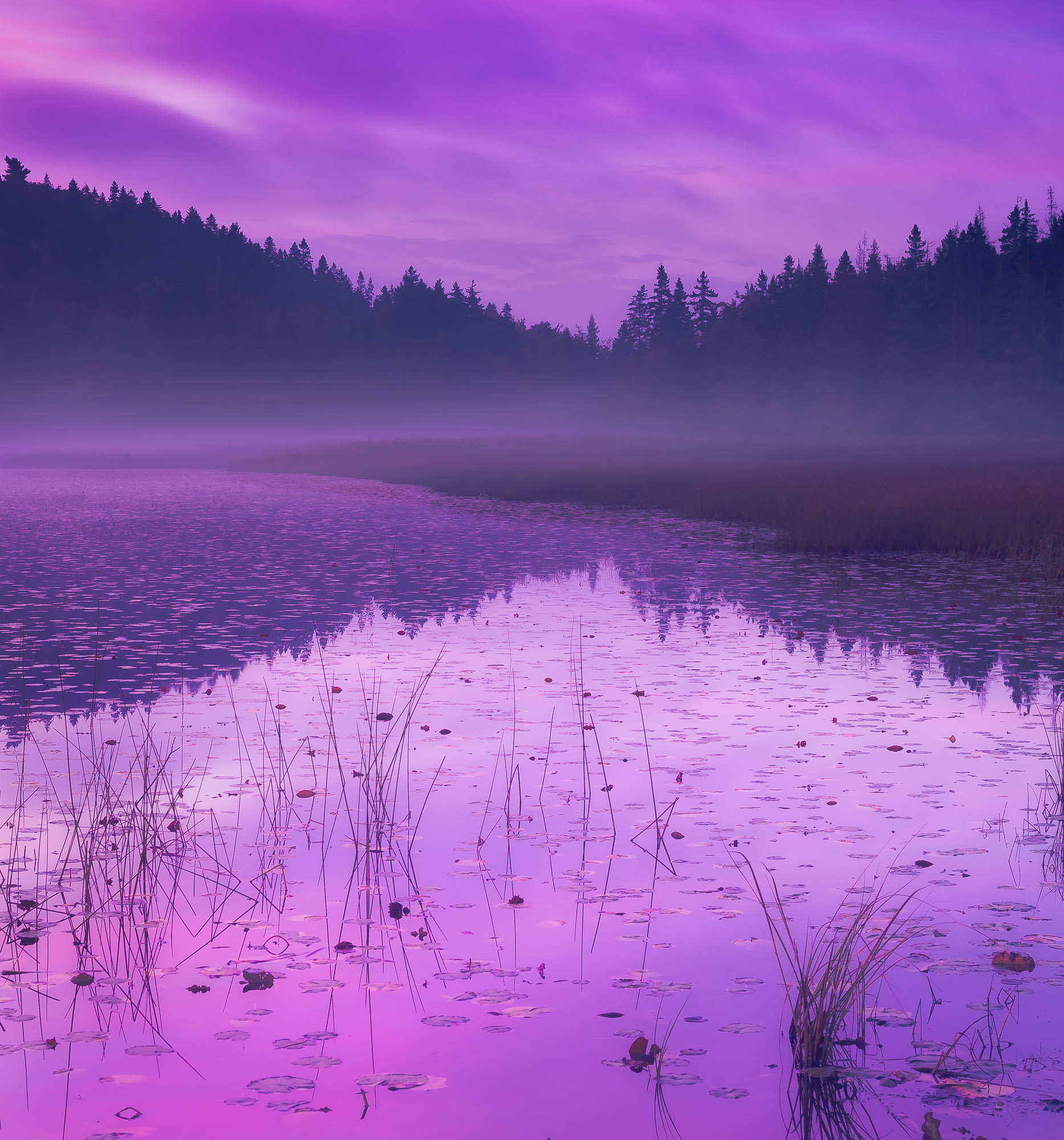 Caption
In the minutes before sunrise, Hodgdon Pond, in Maine's Acadia National Park, is bathed in the soft light of dawn. A mist hangs above the reeds near the lake's far shore.
Photo Id
w7406-1120-a76fc
Date and Time
September 30, 2010   6:13 AM
Location
Acadia National Park, Maine
latitude 44° 19' 10.3" N       longitude 68° 23' 53.4" W
Show photo location on a map.
Fine Art Print
Purchase a fine art print of this photograph.
Licensing
A rights-managed license to use this photo is available.
      View licensing information
      Send an e-mail requesting a quote
Model Release
No, but a release may not be required for this photo.
Keywords
sunrise, dawn, mist, fog, reeds, Hodgdon Pond, Acadia National Park, Acadia, Maine, pretty, beautiful, soft, quiet, peaceful, tranquil, serene, violet, purple, landscape
Questions
Send an e-mail asking a question about this photo.