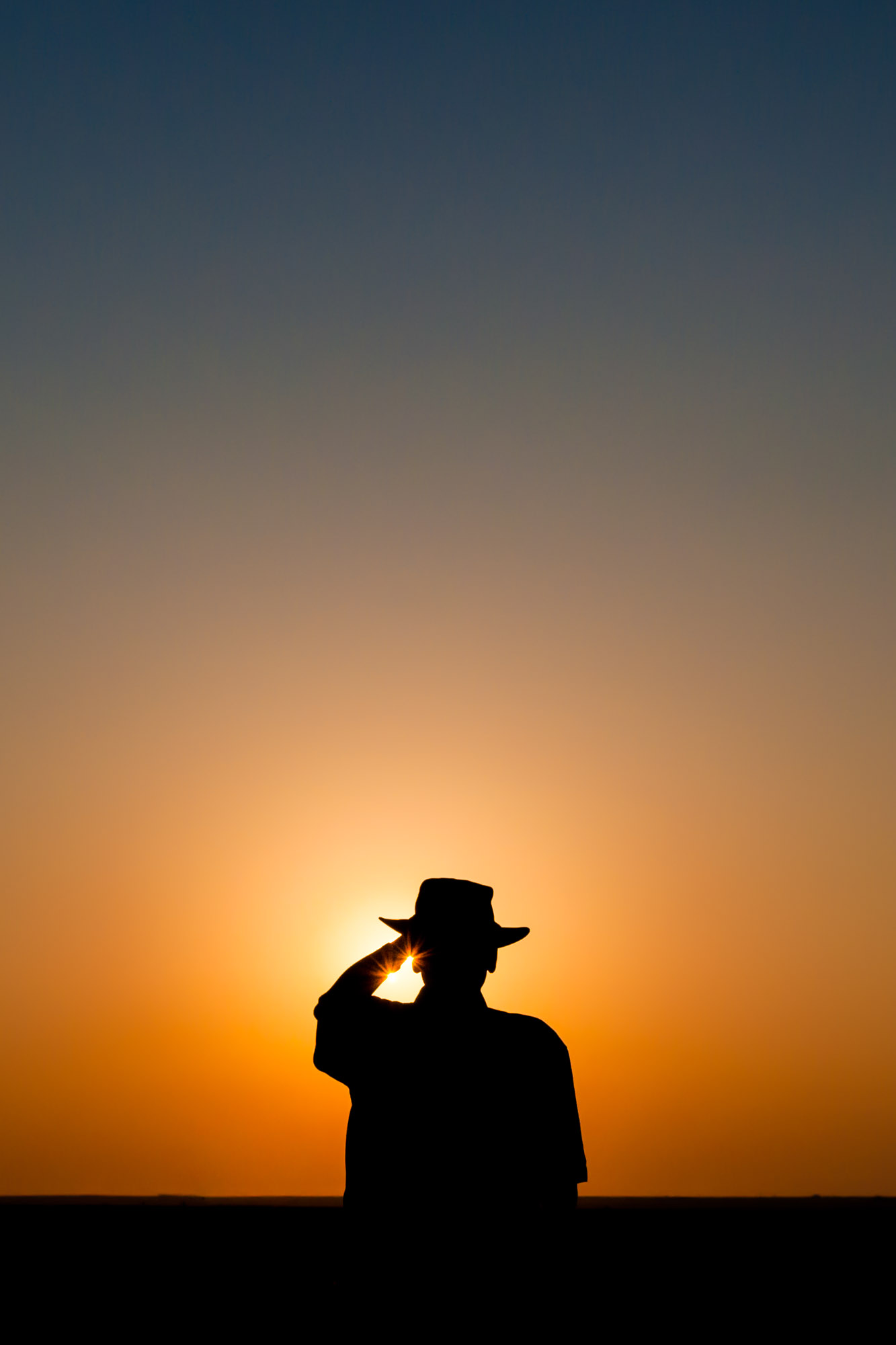 Caption
Invoking a sense of heat and drought, a silhouetted farmer in a broad-brimmed hat stares out at the setting sun under a cloudless sky. A perfectly flat horizon is visible. This photo was taken near Melrose, New Mexico.
Photo Id
w9896-12d5-fc67b
Date and Time
May 20, 2012   7:28 PM
Location
Melrose, New Mexico
latitude 34° 29' 31.2" N       longitude 103° 38' 5.0" W
Show photo location on a map.
Fine Art Print
Purchase a fine art print of this photograph.
Licensing
A rights-managed license to use this photo is available.
      View licensing information
      Send an e-mail requesting a quote
Model Release
Yes, a model release is available for this photo.
Keywords
sun, sky, cloudless, farmer, person, man, hat, silhouette, drought, dry, heat, Melrose, New Mexico, NM, United States, black, orange
Questions
Send an e-mail asking a question about this photo.