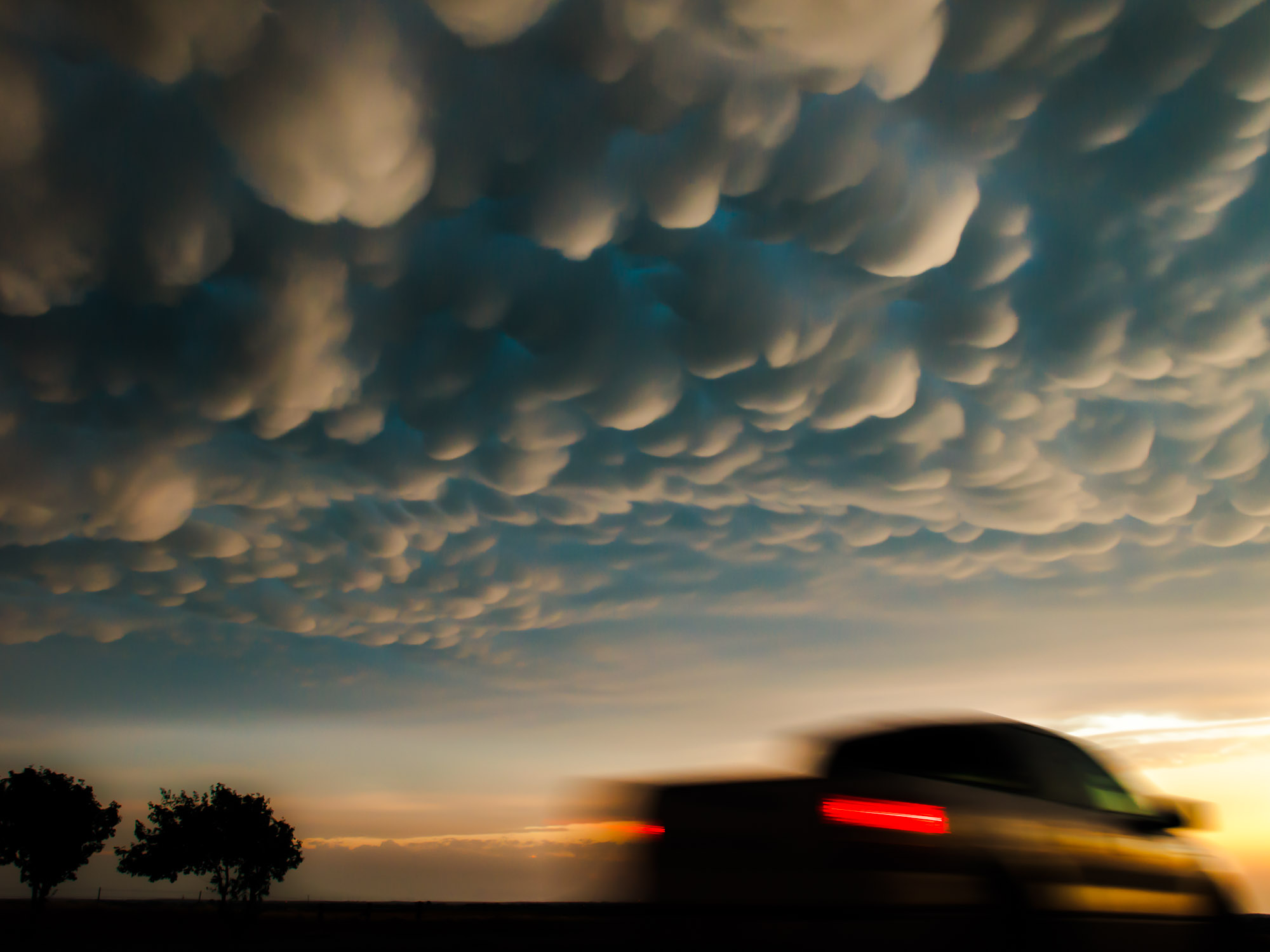 Caption
A pickup truck rushes past beneath a sky filled with mammatus clouds in rural western Oklahoma south of Woodward. While threatening in appearance, mammatus aren't themselves dangerous, although the thunderstorm that create them may be.
Photo Id
w9838-ec7e-1cbcc
Date and Time
May 19, 2012   8:23 PM
Location
near Woodward, Oklahoma
latitude 35° 41' 58.9" N       longitude 98° 58' 10.7" W
Show photo location on a map.
Licensing
A rights-managed license to use this photo is available.
      View licensing information
      Send an e-mail requesting a quote
Model Release
No, but a release may not be required for this photo.
Keywords
mammatus, clouds, Woodward, Oklahoma, OK, storm, weather, truck, pickup, thunderstorm, speed, rush, emergency, dramatic, ominous, danger, dangerous, menacing, threatening, risk, peril, hazard
Questions
Send an e-mail asking a question about this photo.