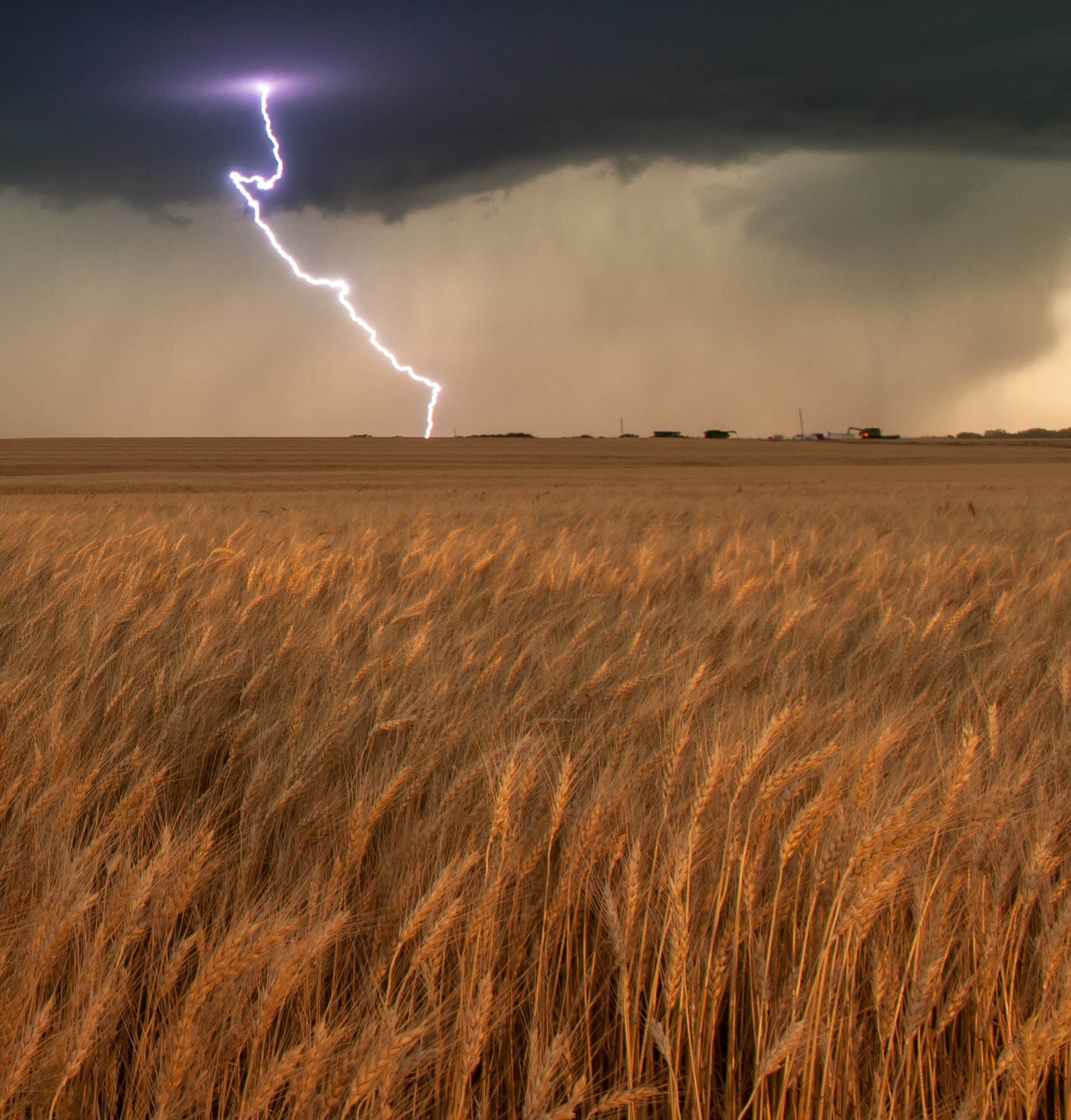 Caption
A brilliant bolt of lightning strikes a farm field in rural western Oklahoma south of Woodward. In the foreground, a ripe crop of wheat can be seen, while in the background, a combine can be seen depositing just-harvested wheat into a truck. The bolt illuminates the storm cloud with purple light. In the distance, approaching rain can be seen.
Photo Id
w9772-86e8-fc78a
Date and Time
May 19, 2012   7:37 PM
Location
rural western Oklahoma
latitude 35° 44' 1.9" N       longitude 98° 58' 9.2" W
Show photo location on a map.
Licensing
A rights-managed license to use this photo is available.
      View licensing information
      Send an e-mail requesting a quote
Model Release
No, but a release may not be required for this photo.
Questions
Send an e-mail asking a question about this photo.