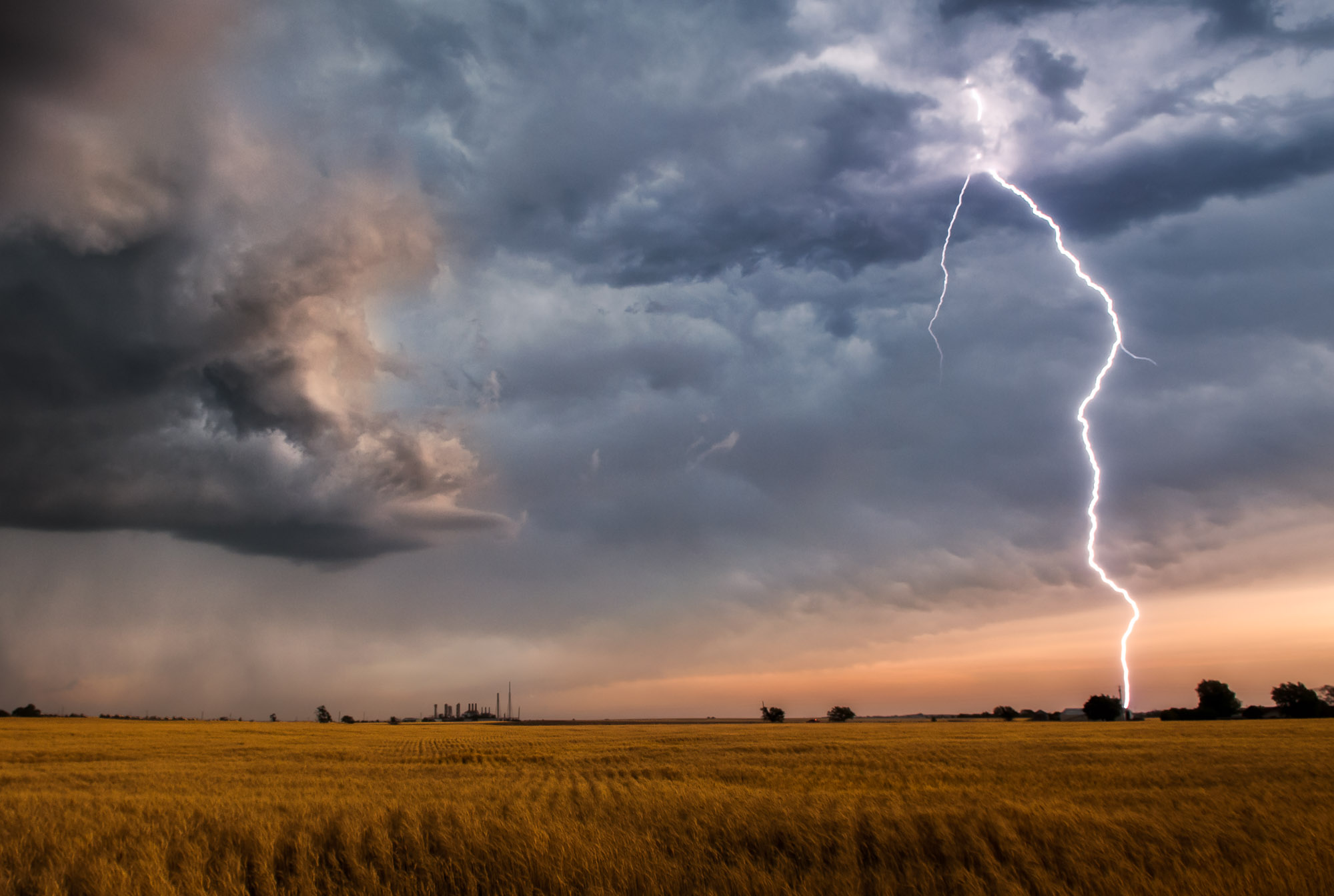 Caption
A brilliant bolt of lightning strikes a farm field in rural western Oklahoma south of Woodward. In the foreground, a ripe crop of wheat can be seen, while in the background, an industrial center appears on the horizon.
Photo Id
w9744-232c-05f2f
Date and Time
May 19, 2012   7:04 PM
Location
rural western Oklahoma
latitude 35° 50' 30.3" N       longitude 99° 12' 45.8" W
Show photo location on a map.
Fine Art Print
Purchase a fine art print of this photograph.
Licensing
A rights-managed license to use this photo is available.
      View licensing information
      Send an e-mail requesting a quote
Model Release
No, but a release may not be required for this photo.
Keywords
lightning, storm, thunderstorm, severe, cloud, field, wheat, farm, Woodward, Oklahoma, OK, weather, danger, dangerous, menacing, threatening, risk, peril, hazard, dramatic, orange, blue, afternoon, flash, bolt, stroke, strike
Questions
Send an e-mail asking a question about this photo.