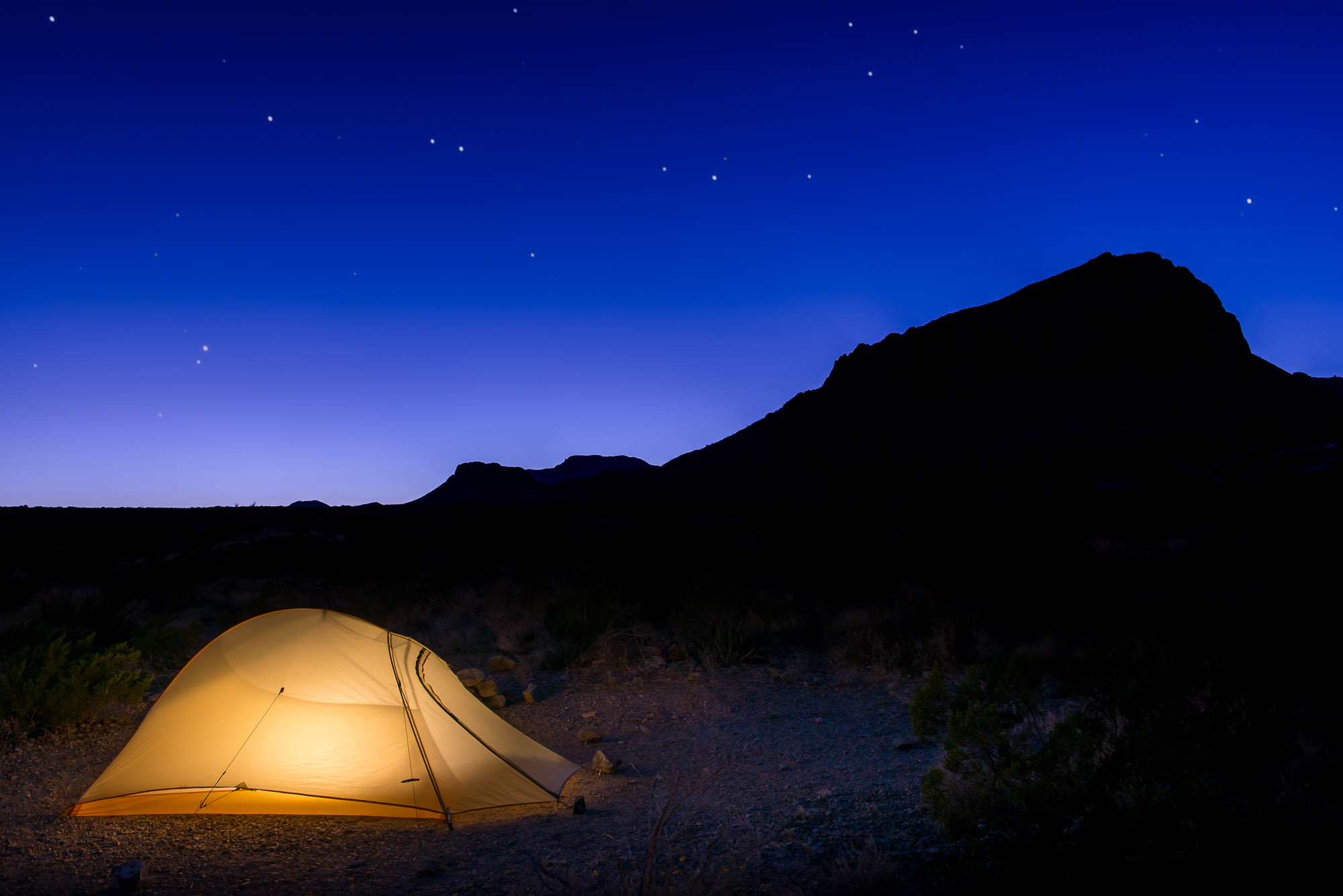 Caption
The silhouette of Nugent Mountain looms against a star-filled sky aglow with the soft light of dusk. In the foreground, a tent lit by a flashlight illuminates the surrounding desert. This scene was photographed at the Nugent Mountain campsite (site NM1) in Big Bend National Park, Texas, on the evening of October 27, 2015.
Photo Id
w9430-114e-fbddf
Date and Time
October 27, 2015   7:57 PM
Location
Big Bend National Park, Texas
latitude 29° 15' 26.1" N       longitude 103° 9' 9.0" W
Show photo location on a map.
Fine Art Print
Purchase a fine art print of this photograph.
Licensing
A rights-managed license to use this photo is available.
      View licensing information
      Send an e-mail requesting a quote
Model Release
No, but a release may not be required for this photo.
Keywords
stars, sky, sunset, dusk, evening, twilight, tent, camping, camp, Nugent Mountain campsite, NM1, Nugent Mountain, Big Bend, Big Bend National Park, Brewster County, Texas, TX, United States, desert, purple, blue, pink, black, pretty, beautiful, quiet, serene, peaceful, tranquil, magical, silhouette, luminous, radiant, glow, glowing, light, low key, landscape, works of man
Questions
Send an e-mail asking a question about this photo.