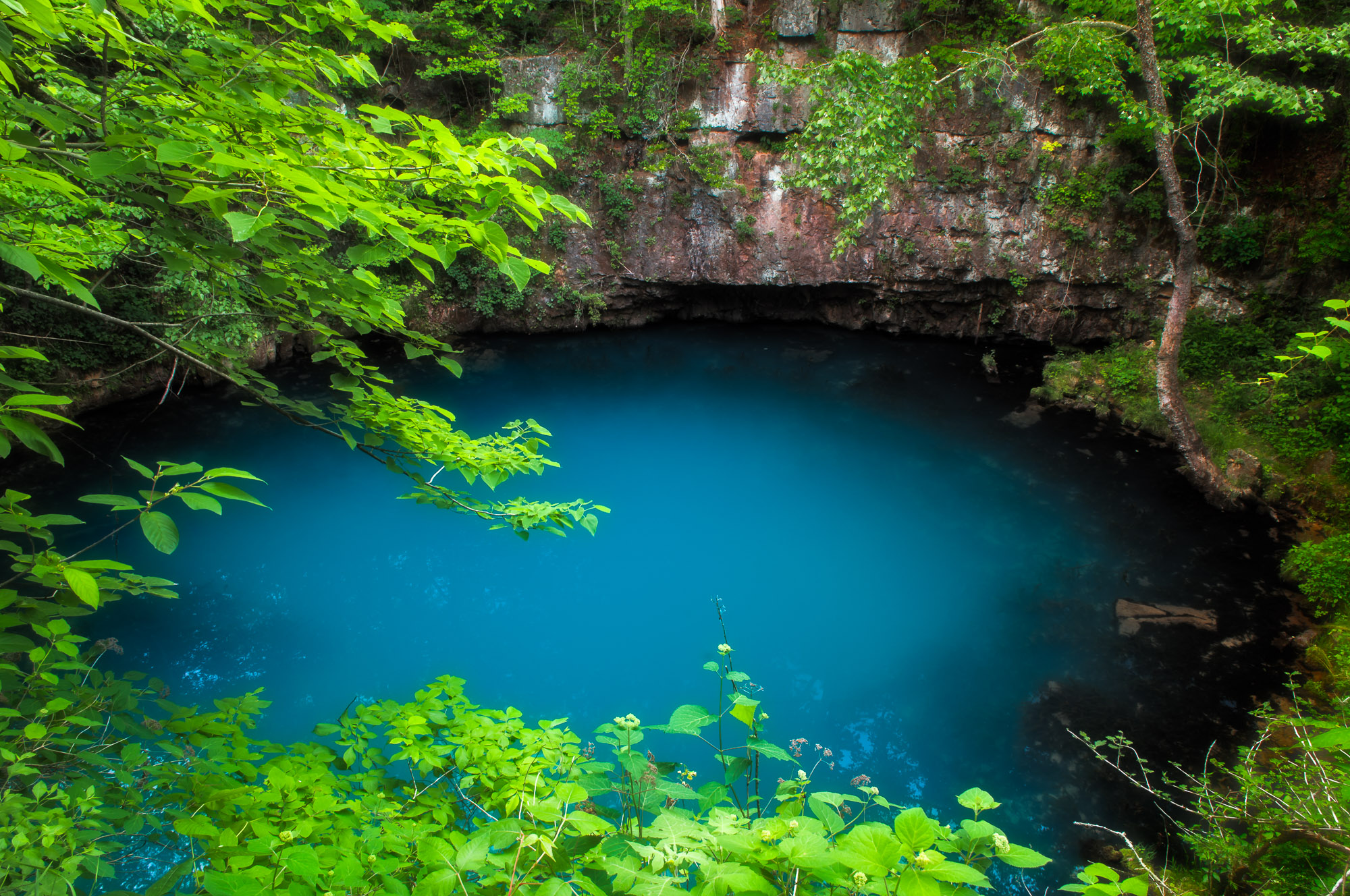 Caption
Its blue water contrasting strongly with the surrounding green vegetation, Round Spring, in Missouri's Ozark National Scenic Riverways, is an excellent example of a cenote. Cenotes occur when limestone collapses, forming a sinkhole that fills with groundwater. Round Spring is connected to the Current River via an underground cavern, through which flows an average of 26 million gallons water a day. The blue color results from a high concentration of dissolved limestone.
Photo Id
w9377-a70e-b197d
Date and Time
May 10, 2012   7:08 PM
Location
Ozark National Scenic Riverways, Missouri
latitude 37° 16' 57.2" N       longitude 91° 24' 27.6" W
Show photo location on a map.
Licensing
A rights-managed license to use this photo is available.
      View licensing information
      Send an e-mail requesting a quote
Model Release
No, but a release may not be required for this photo.
Keywords
Round Spring, spring, cenote, Ozark National Scenic Riverways, Missouri, Ozarks, Current River, green, blue, limestone
Questions
Send an e-mail asking a question about this photo.