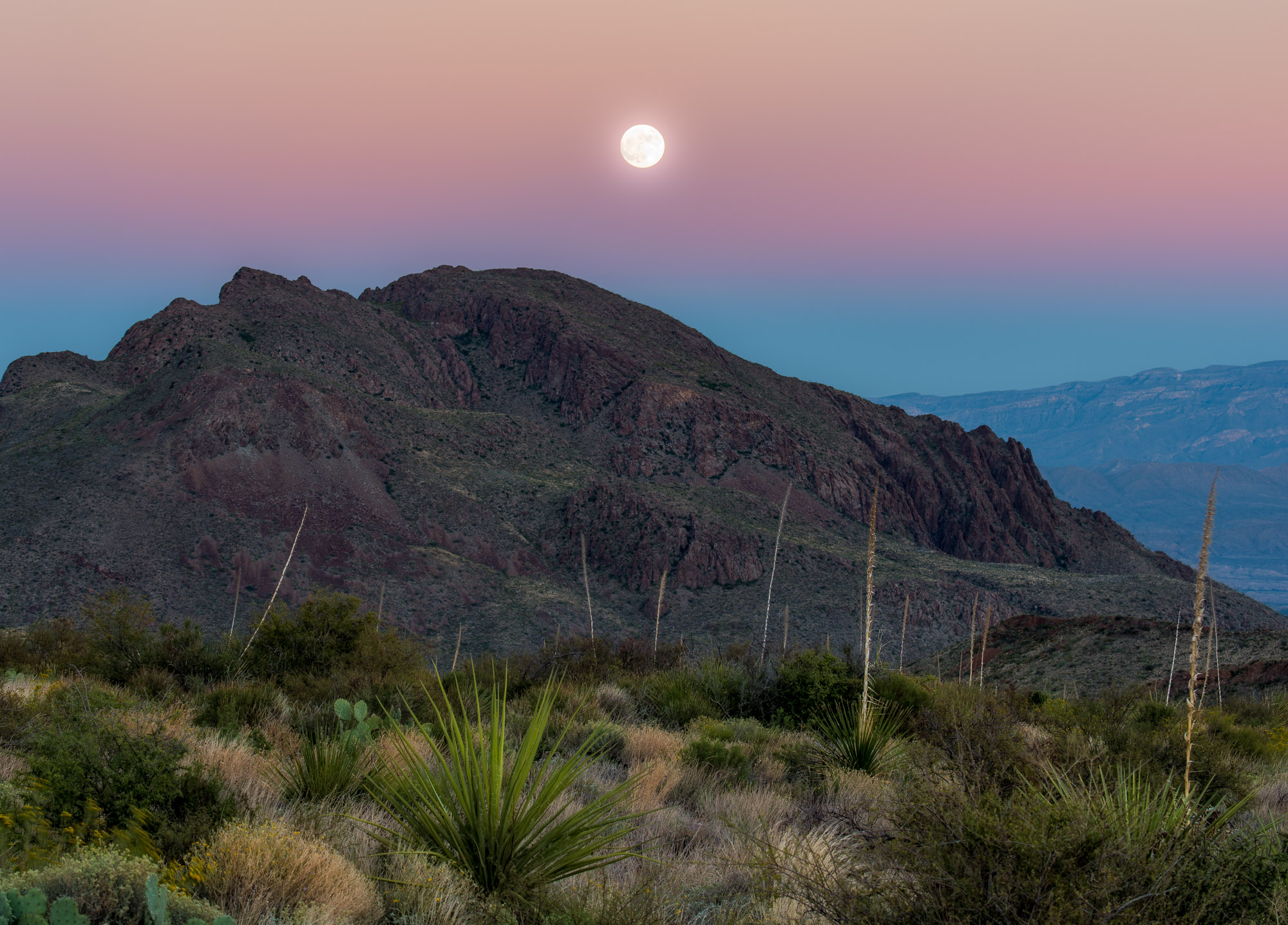 Caption
The full moon rises over Nugent Mountain in Big Bend National Park, Texas, on the evening of October 26, 2015. The blue-purple strip above the horizon is the shadow of the earth rising in the eastern sky. Just above this shadow is a band of pink known as the Belt of Venus. Vegetation typical of the Chihuahuan desert can be seen in the foreground.
Photo Id
w9328-0f57-ad5fc
Date and Time
October 26, 2015   7:14 PM
Location
Big Bend National Park, Texas
latitude 29° 15' 24.1" N       longitude 103° 12' 45.2" W
Show photo location on a map.
Fine Art Print
Purchase a fine art print of this photograph.
Licensing
A rights-managed license to use this photo is available.
      View licensing information
      Send an e-mail requesting a quote
Model Release
No, but a release may not be required for this photo.
Keywords
moon, moonrise, full, full moon, sunset, dusk, evening, belt of Venus, anti twilight arch, shadow, Pine Canyon, Nugent Mountain, Big Bend, Big Bend National Park, Brewster County, Texas, TX, United States, desert, Chihuahuan, dry, pink, purple, blue, pastel, pretty, beautiful, quiet, serene, peaceful, magical, low key, landscape
Questions
Send an e-mail asking a question about this photo.