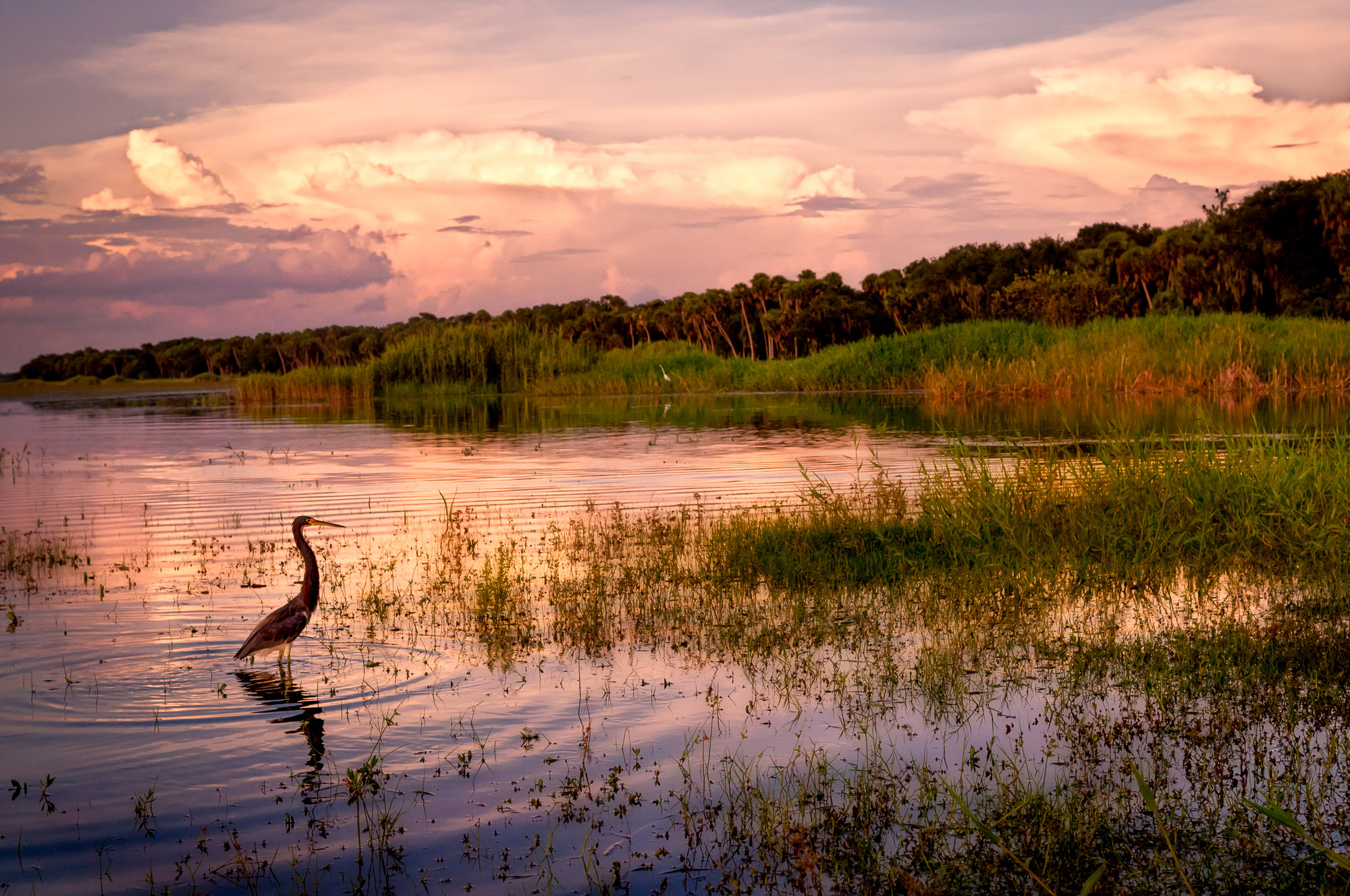 Caption
A Tricolored Heron (Egretta tricolor) fishes along the shore of Upper Myakka Lake, in Florida's Myakka River State Park. Storm clouds, lit by the setting sun, are reflected in the lake.
Photo Id
w9279-7189-99dc1
Date and Time
August 15, 2011   7:53 PM
Location
Myakka River State Park, Florida
latitude 27° 15' 57.8" N       longitude 82° 17' 20.2" W
Show photo location on a map.
Fine Art Print
Purchase a fine art print of this photograph.
Licensing
A rights-managed license to use this photo is available.
      View licensing information
      Send an e-mail requesting a quote
Model Release
No, but a release may not be required for this photo.
Keywords
tricolored heron, Egretta tricolor, heron, bird, animal, wildlife, Myakka River, clouds, storm, sunset, reflection, trees, palms, Upper Myakka Lake, Myakka River State Park, Florida, FL, United States, pink, purple, orange, landscape, quiet, serene, peaceful, tranquil, pretty, beautiful
Questions
Send an e-mail asking a question about this photo.