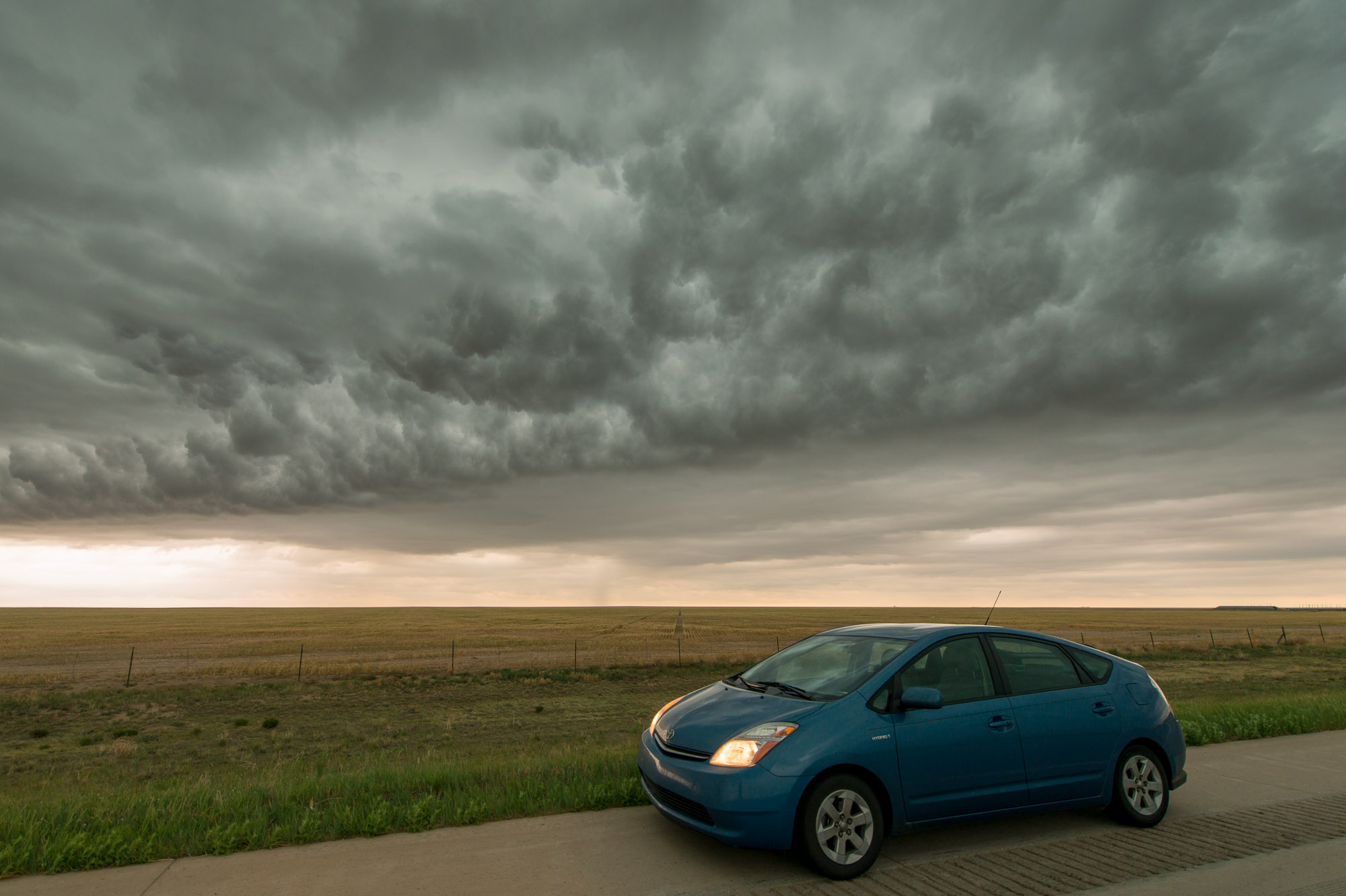 Caption
A Toyota Prius is seen underneath a cloud formation known as a whale's mouth. This photo was taken on US highway 287/385 between Springfield and Lamar in eastern Colorado on June 8, 2014. Whale's mouth clouds form when cold air from a thunderstorm flows underneath and lifts warm, moist air surrounding the storm. The photographer uses the Prius to chase storms.
Photo Id
w9274-8618-e0688
Date and Time
June 8, 2014   6:39 PM
Location
Springfield, Colorado
latitude 37° 32' 32.6" N       longitude 102° 37' 23.9" W
Show photo location on a map.
Licensing
A rights-managed license to use this photo is available.
      View licensing information
      Send an e-mail requesting a quote
Model Release
No, but a release may not be required for this photo.
Keywords
Prius, Toyota, whales mouth, whales mouth cloud, storm, severe, weather, thunderstorm, clouds, Springfield, Lamar, Colorado, CO, Baca County, road, car, automobile, dramatic, danger, dangerous, ominous, menacing, threatening, frightening, risk, peril, hazard, chaser, storm chaser
Questions
Send an e-mail asking a question about this photo.