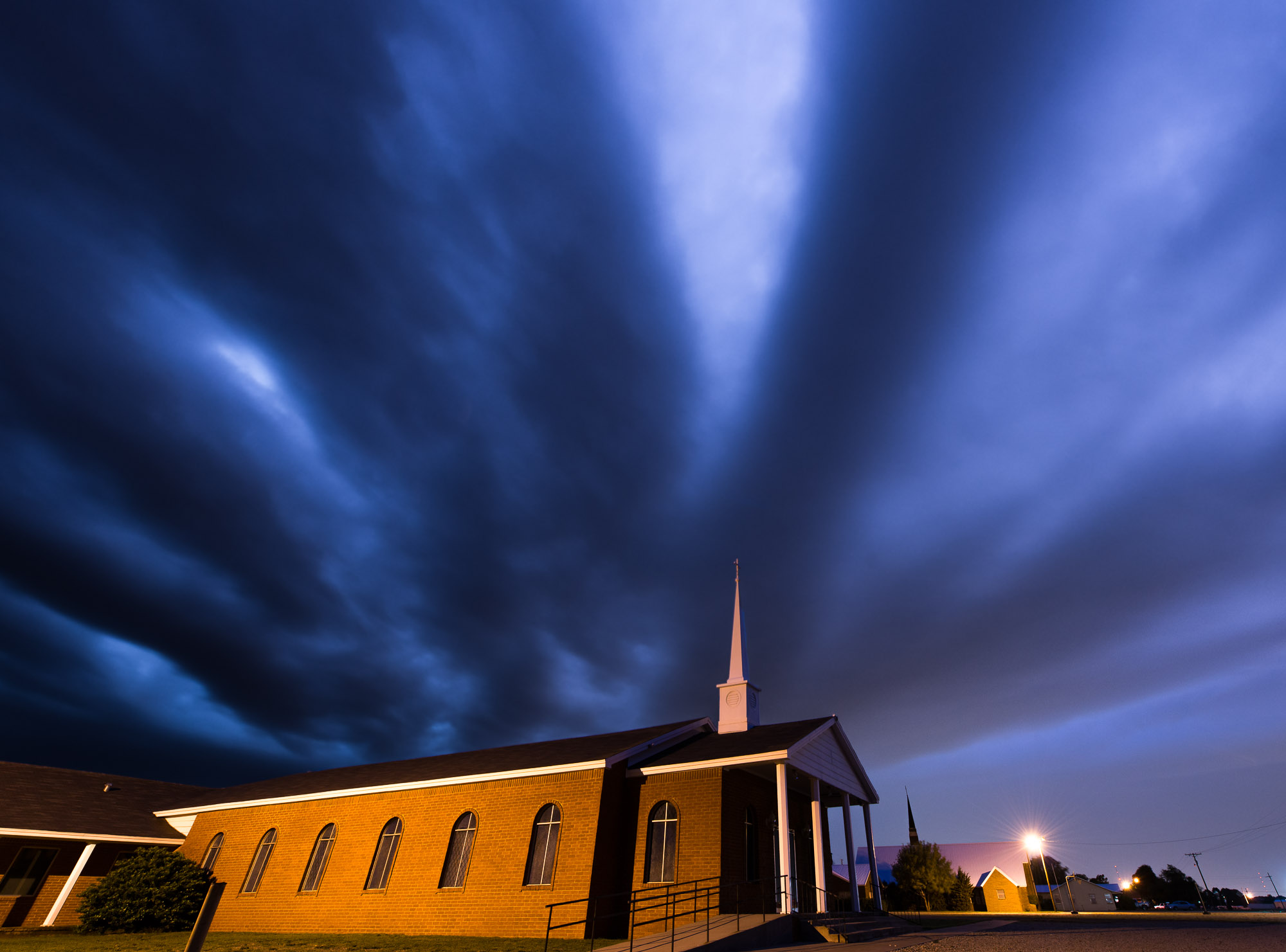 Caption
Woodrow Baptist Church, located south of Lubbock, Texas, is seen underneath a dramatic nighttime sky filled with clouds lit by lightning on June 7, 2014. The storm passed through Woodrow a few minutes later, dropping heavy rain and some hail but causing only minor damage.
Photo Id
w9234-426f-91c02
Date and Time
June 7, 2014   11:32 PM
Location
Woodrow, Texas
latitude 33° 26' 30.1" N       longitude 101° 50' 28.6" W
Show photo location on a map.
Licensing
A rights-managed license to use this photo is available.
      View licensing information
      Send an e-mail requesting a quote
Model Release
No, but a release may not be required for this photo.
Keywords
Woodrow Baptist Church, church, Woodrow, Lubbock, Texas, TX, Lubbock County, storm, severe, thunderstorm, clouds, weather, night, lightning, flash, blue, steeple, building
Questions
Send an e-mail asking a question about this photo.