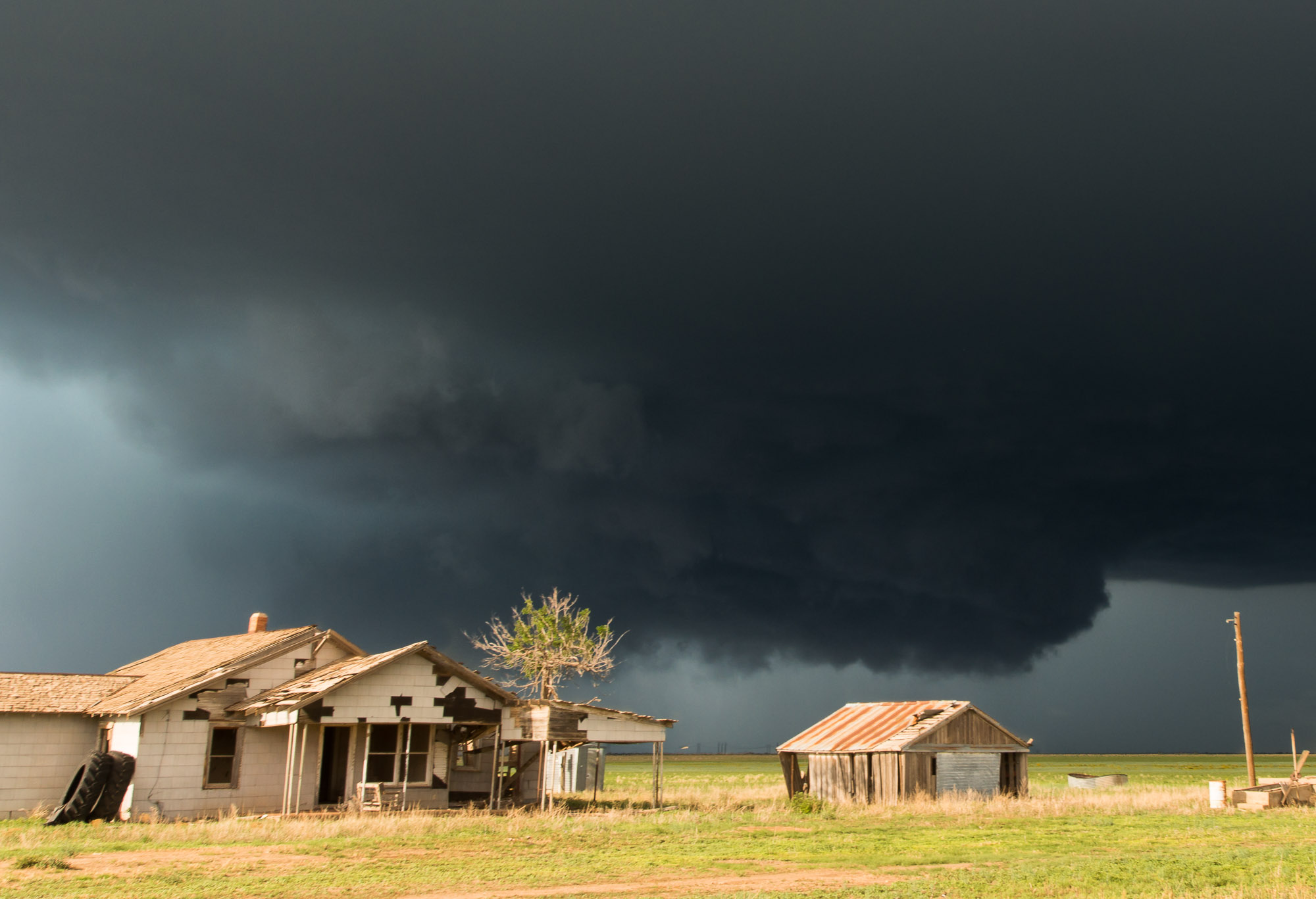 Caption
A menacing black wall cloud looms over a dilapidated farm house east of Plainview, Texas, on the afternoon of June 7, 2014. Tornadoes are often preceded by wall clouds, although in this case, no tornado formed.
Photo Id
w9154-ca5f-0270e
Date and Time
June 7, 2014   6:48 PM
Location
east of Plainview, Texas
latitude 34° 5' 28.8" N       longitude 101° 17' 43.2" W
Show photo location on a map.
Licensing
A rights-managed license to use this photo is available.
      View licensing information
      Send an e-mail requesting a quote
Model Release
No, but a release may not be required for this photo.
Keywords
storm, wall cloud, cloud, thunderstorm, severe, weather, Plainview, Floydada, Texas, TX, Floyd County, house, farm, farmhouse, ranch, rural, country, dramatic, danger, dangerous, menacing, threatening, frightening, risk, peril, hazard, black
Questions
Send an e-mail asking a question about this photo.