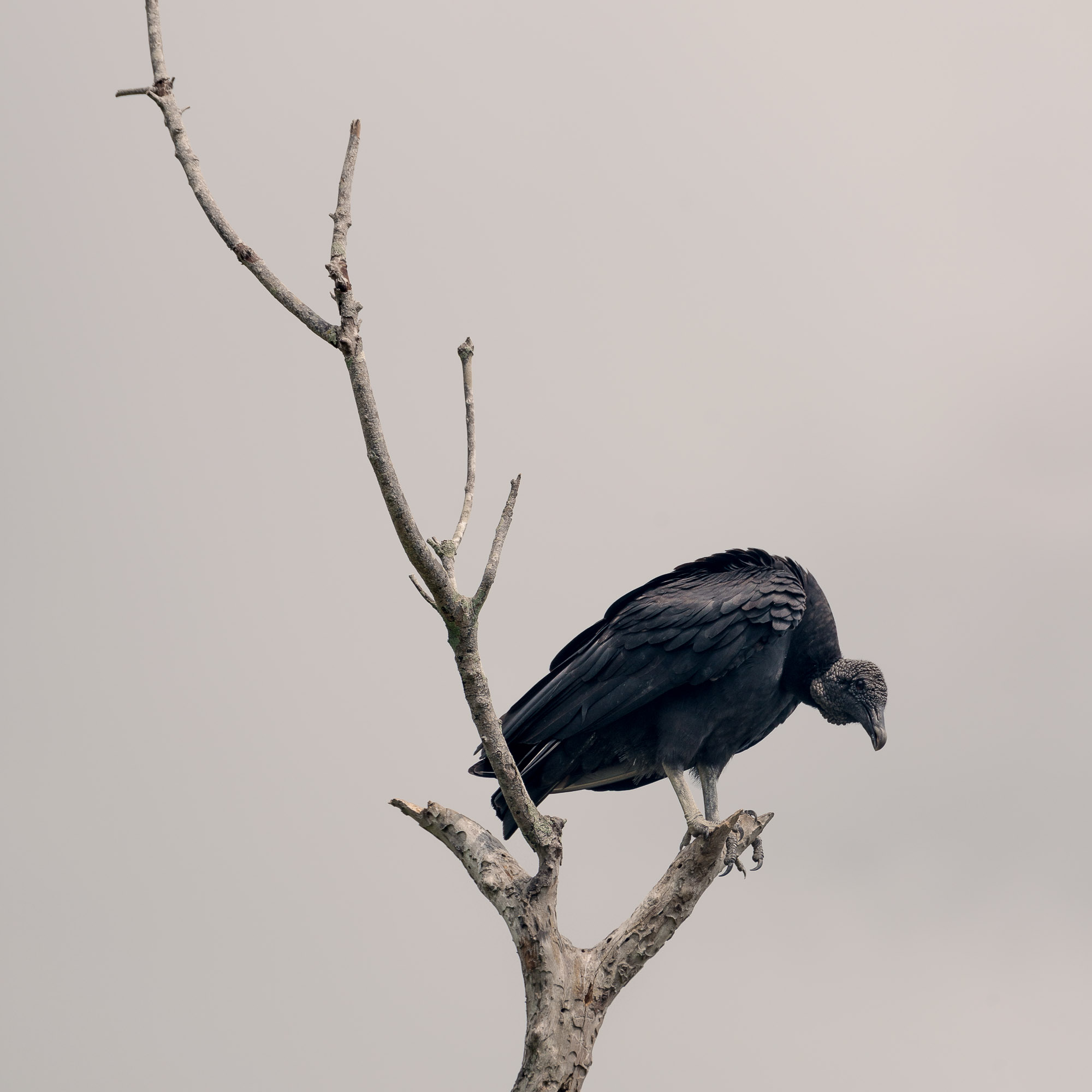 Caption
A Black Vulture (Coragyps atratus) assumes the iconic stooped posture of its species while sitting in a dead tree near Paurotis Pond, in Everglades National Park, Florida.
Photo Id
w9135-c57d-e9fa5
Date and Time
August 22, 2015   3:40 PM
Location
Everglades National Park, Florida
latitude 25° 16' 57.7" N       longitude 80° 47' 58.4" W
Show photo location on a map.
Licensing
A rights-managed license to use this photo is available.
      View licensing information
      Send an e-mail requesting a quote
Model Release
No, but a release may not be required for this photo.
Keywords
vulture, black vulture, Coragyps atratus, bird, animal, wildlife, Everglades, Everglades National Park, Miami Dade County, Florida, FL, United States, black, gray, unsaturated, drab, dead, death, decay, ominous, foreboding, omen, menacing, threatening, hunched, hunchback, hunchbacked, stoop, stooped, bent
Questions
Send an e-mail asking a question about this photo.