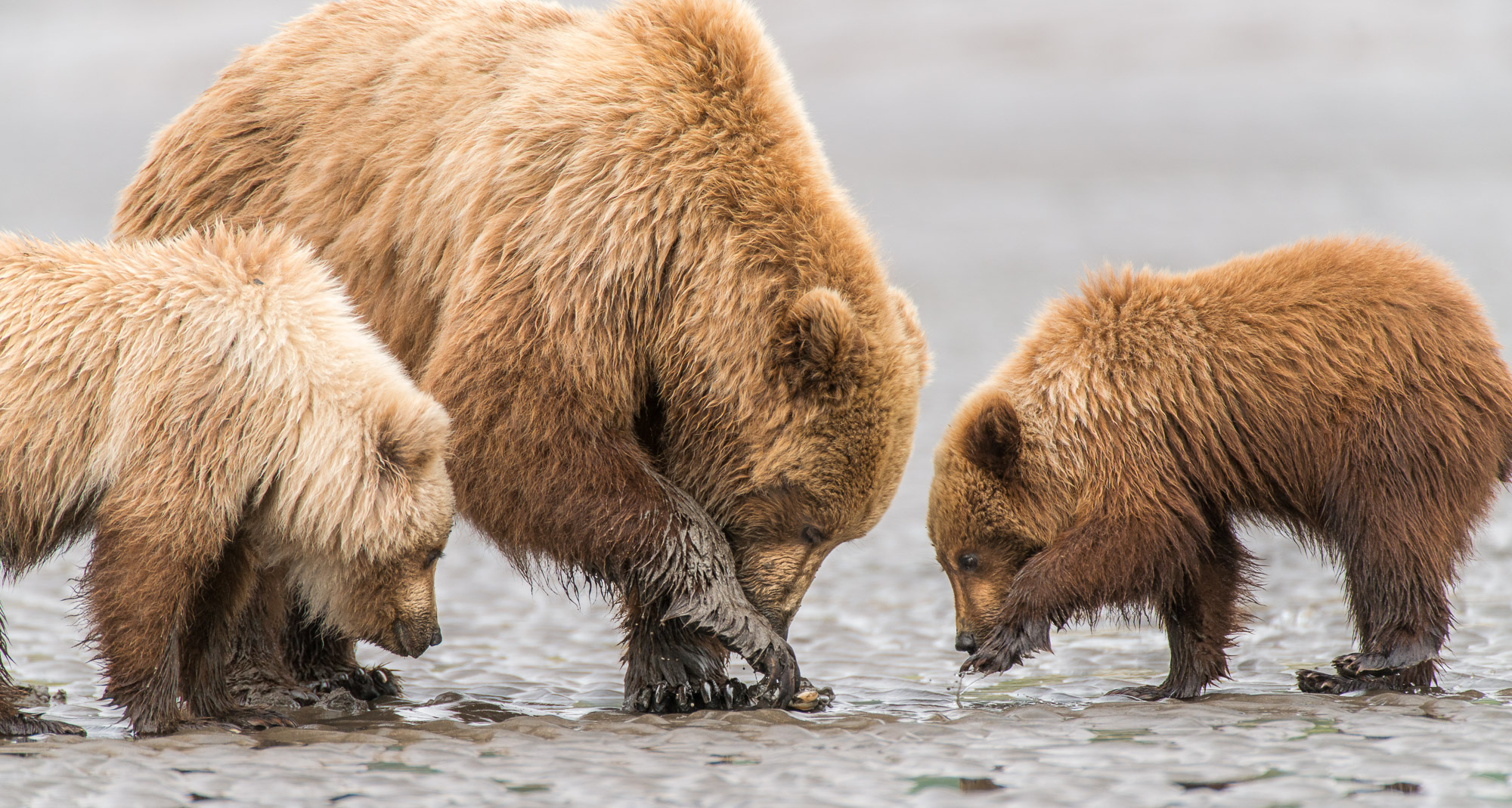 Caption
A family of Coastal Brown Bears (Ursus arctos) dig for clams on the tidal flats of Cook Inlet, in Lake Clark National Park, Alaska, on the morning of June 15, 2014. After spending days observing them, it became obvious that the two cubs exhibited different strategies for obtaining food. The darker cub on the right earnestly imitated its mother, spending much time digging for its own clams. The lighter cub, by contrast, spent more time waiting for opportunities to dash in and take clams unearthed by its mother and sibling.
Photo Id
w9063-8aba-9fe5e
Date and Time
June 15, 2014   11:14 AM
Location
Lake Clark National Park, Alaska
latitude 59° 59' 3.6" N       longitude 152° 38' 58.6" W
Show photo location on a map.
Licensing
A rights-managed license to use this photo is available.
      View licensing information
      Send an e-mail requesting a quote
Model Release
No, but a release may not be required for this photo.
Keywords
coastal brown bear, bear, Ursus arctos, clam, clams, clamming, dig, digging, tidal flats, Cook Inlet, Lake Clark National Park, Alaska, AK, United States, animal, mud, cub, cubs, mother, brown
Questions
Send an e-mail asking a question about this photo.