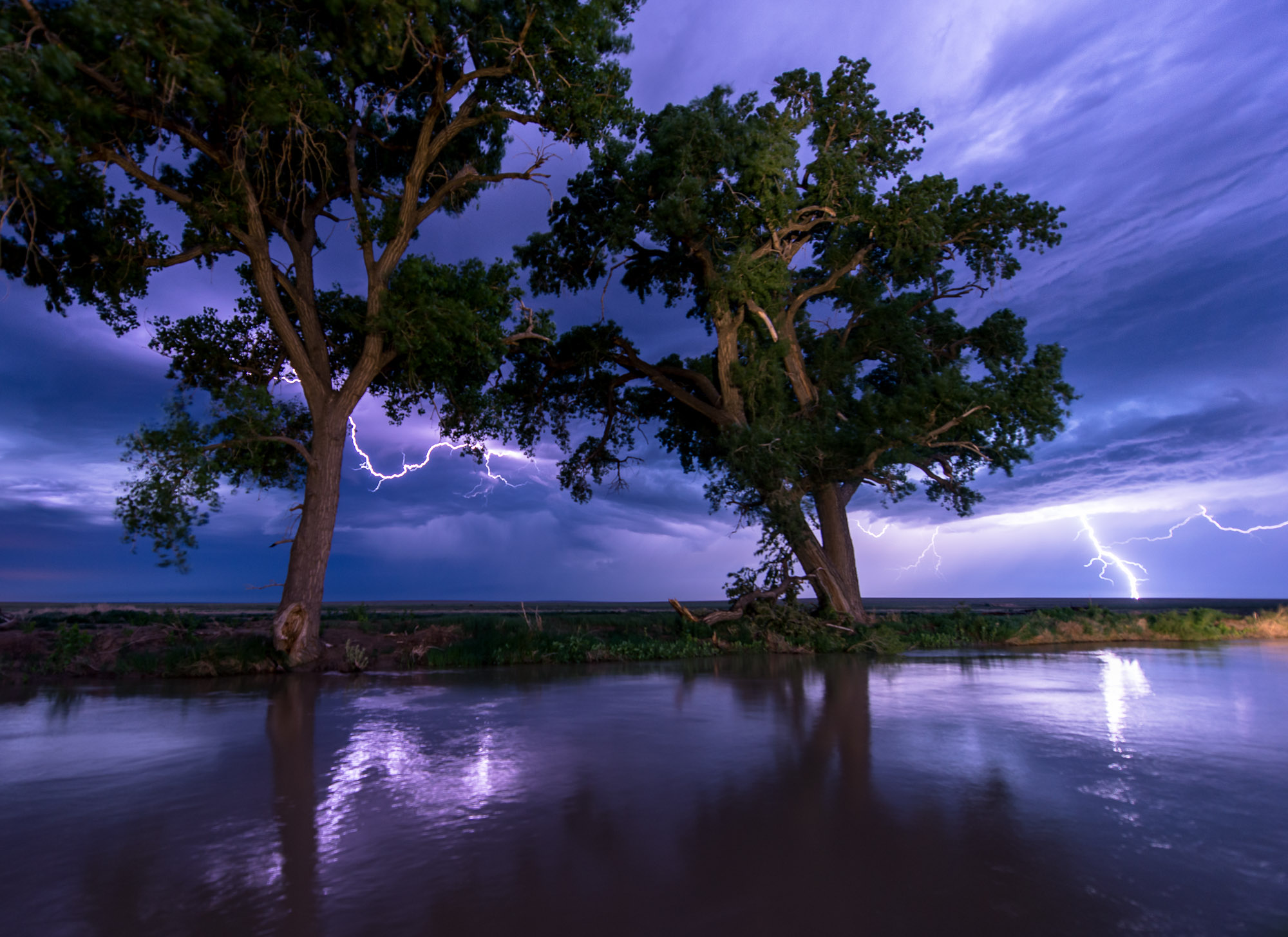 Caption
Bolts of lightning are reflected by the water of the Fort Lyon Canal west of Lamar, Colorado, on June 5, 2014.
Photo Id
w9002-1885-28cc7
Date and Time
June 5, 2014   11:10 PM
Location
Lamar, Colorado
latitude 38° 12' 17.1" N       longitude 102° 47' 14.2" W
Show photo location on a map.
Licensing
A rights-managed license to use this photo is available.
      View licensing information
      Send an e-mail requesting a quote
Model Release
No, but a release may not be required for this photo.
Keywords
lightning, storm, thunderstorm, weather, Lamar, Colorado, CO, Fort Lyon Canal, water, canal, irrigation, reflected, reflection, flash, bolt, stroke, strike, danger, dangerous, menacing, threatening, risk, peril, hazard, dramatic, beautiful, pretty, blue, night, trees
Questions
Send an e-mail asking a question about this photo.