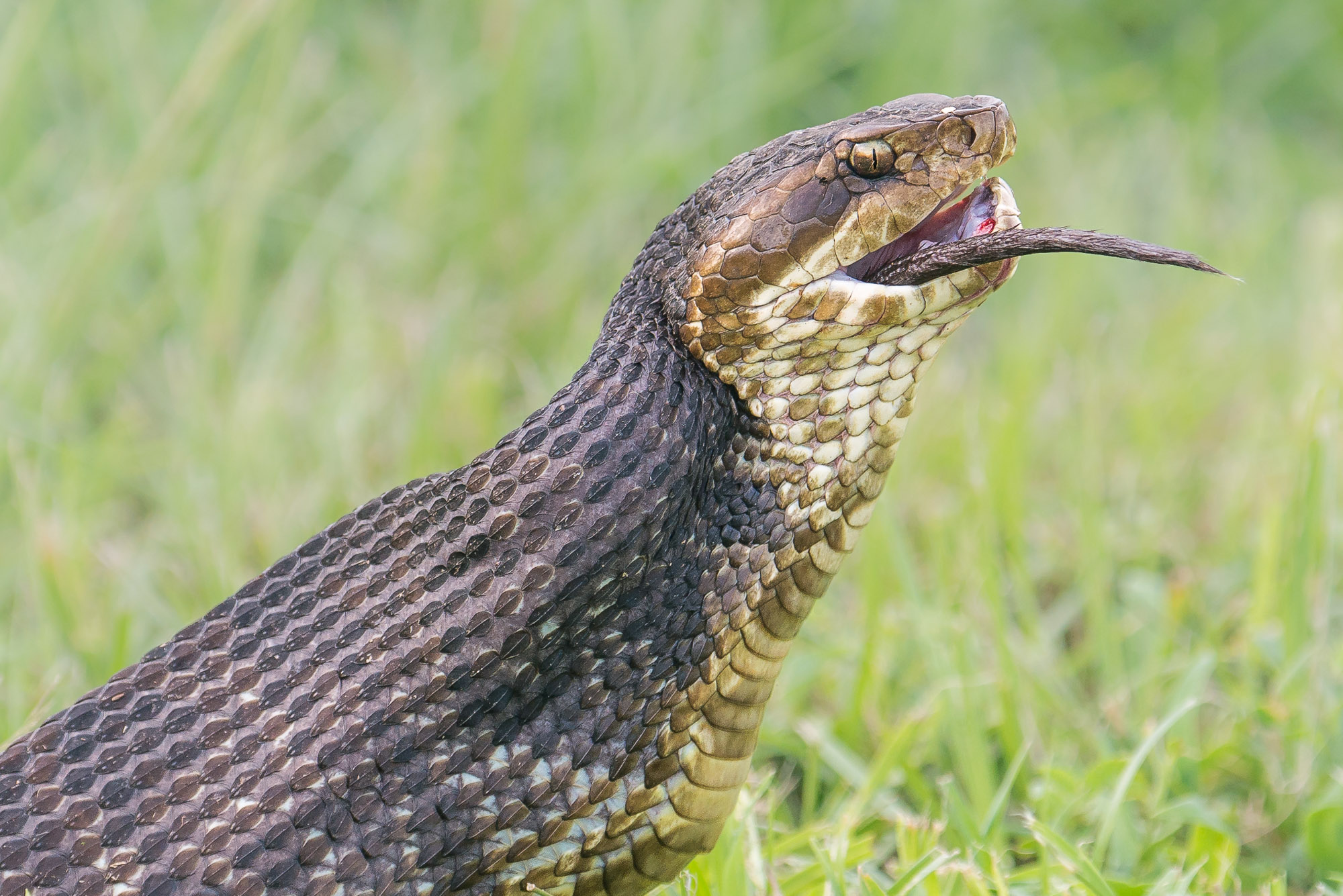 Caption
A Water Moccasin (Agkistrodon piscivorus), a poisonous pit viper snake commonly known as a cottonmouth, eats a small mammal (believed to be a marsh rat) on the La Chua trail in Paynes Prairie Preserve State Park, Florida. Only the rat's tail remains visible in this photo. The snake's body is swollen by the rat, which it has swallowed whole.
Photo Id
w8815-a58d-96429
Date and Time
August 6, 2015   5:32 PM
Location
Paynes Prairie Preserve State Park, Florida
latitude 29° 35' 46.1" N       longitude 82° 18' 23.0" W
Show photo location on a map.
Licensing
A rights-managed license to use this photo is available.
      View licensing information
      Send an e-mail requesting a quote
Model Release
No, but a release may not be required for this photo.
Keywords
water moccasin, cottonmouth, Agkistrodon piscivorus, snake, animal, wildlife, poisonous, pit viper, eating, feeding, swallowing, La Chua trail, Alachua Sink, Paynes Prairie Preserve State Park, Paynes Prairie State Park, Gainesville, Micanopy, Alachua County, Florida, FL, United States
Questions
Send an e-mail asking a question about this photo.