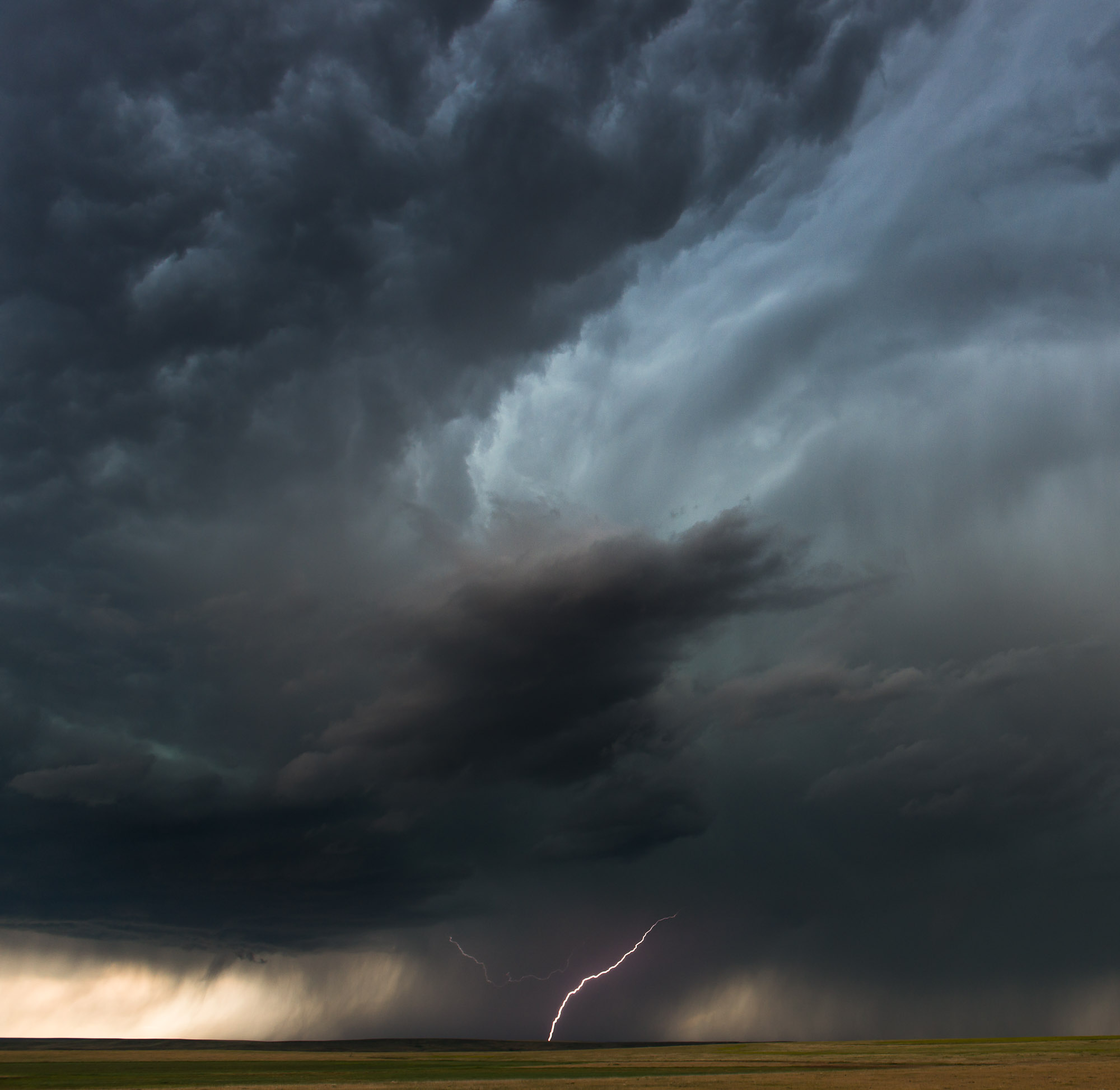 Caption
As the turbulent, tortured clouds of a violent thunderstorm loom overhead, a bolt of lightning strikes the prairie near Limon, Colorado, on the afternoon of June 5, 2014. While they can be destructive, storms like this bring life-giving rain to the Great Plains ecosystem. This photo was taken with a lightning detection device, which triggers a camera's shutter when a sudden increase in light level is seen.
Photo Id
w8813-730e-89261
Date and Time
June 5, 2014   3:42 PM
Location
near Limon, Colorado
latitude 39° 17' 15.2" N       longitude 103° 58' 33.5" W
Show photo location on a map.
Fine Art Print
Purchase a fine art print of this photograph.
Licensing
A rights-managed license to use this photo is available.
      View licensing information
      Send an e-mail requesting a quote
Model Release
No, but a release may not be required for this photo.
Keywords
storm, thunderstorm, lightning, severe, weather, hail, rain, flash, bolt, stroke, strike, CG, gray, black, dramatic, danger, dangerous, menacing, threatening, risk, peril, hazard, Great Plains, prairie, grassland, ranch, rural, day, daytime, Limon, Denver, Aurora, Colorado Springs, Lincoln County, Colorado, CO, low key
Questions
Send an e-mail asking a question about this photo.