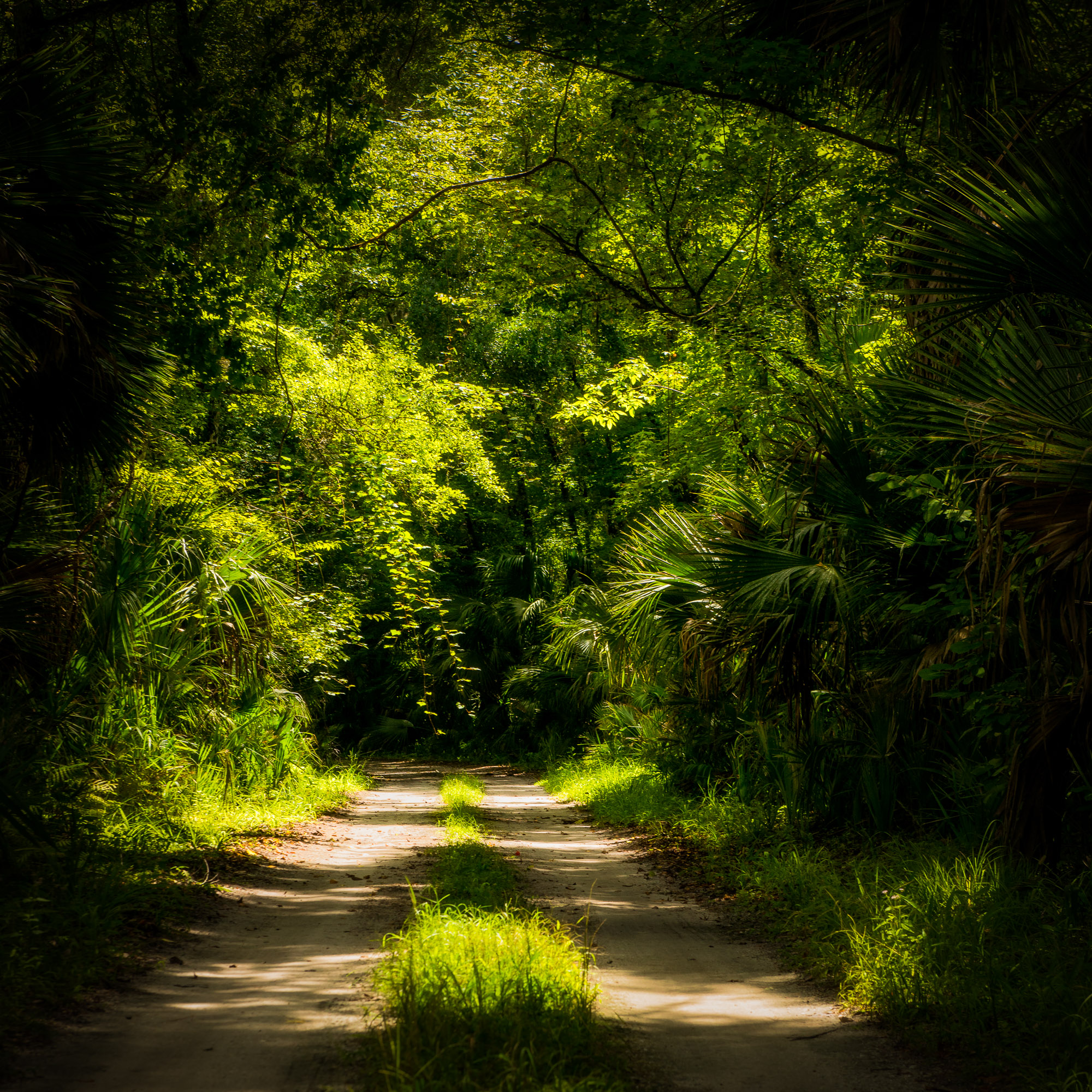 Caption
Vines glow in the afternoon light along St. Johns River Road, in Lake George State Forest near Astor, Florida.
Photo Id
w8788-637f-38f51
Date and Time
July 26, 2015   3:54 PM
Location
Lake George State Forest, Florida
latitude 29° 7' 52.8" N       longitude 81° 30' 2.9" W
Show photo location on a map.
Licensing
A rights-managed license to use this photo is available.
      View licensing information
      Send an e-mail requesting a quote
Model Release
No, but a release may not be required for this photo.
Keywords
St Johns River Road, Lake George State Forest, Dexter Mary Farms Unit WMA, Volusia County, Astor, Barberville, DeLeon Springs, DeLand, Florida, FL, United States, warm, forest, jungle, woods, green, yellow, road, lane, sun, sunlight, vines, palms, trees, pretty, beautiful, serene, peaceful, rural, country
Questions
Send an e-mail asking a question about this photo.