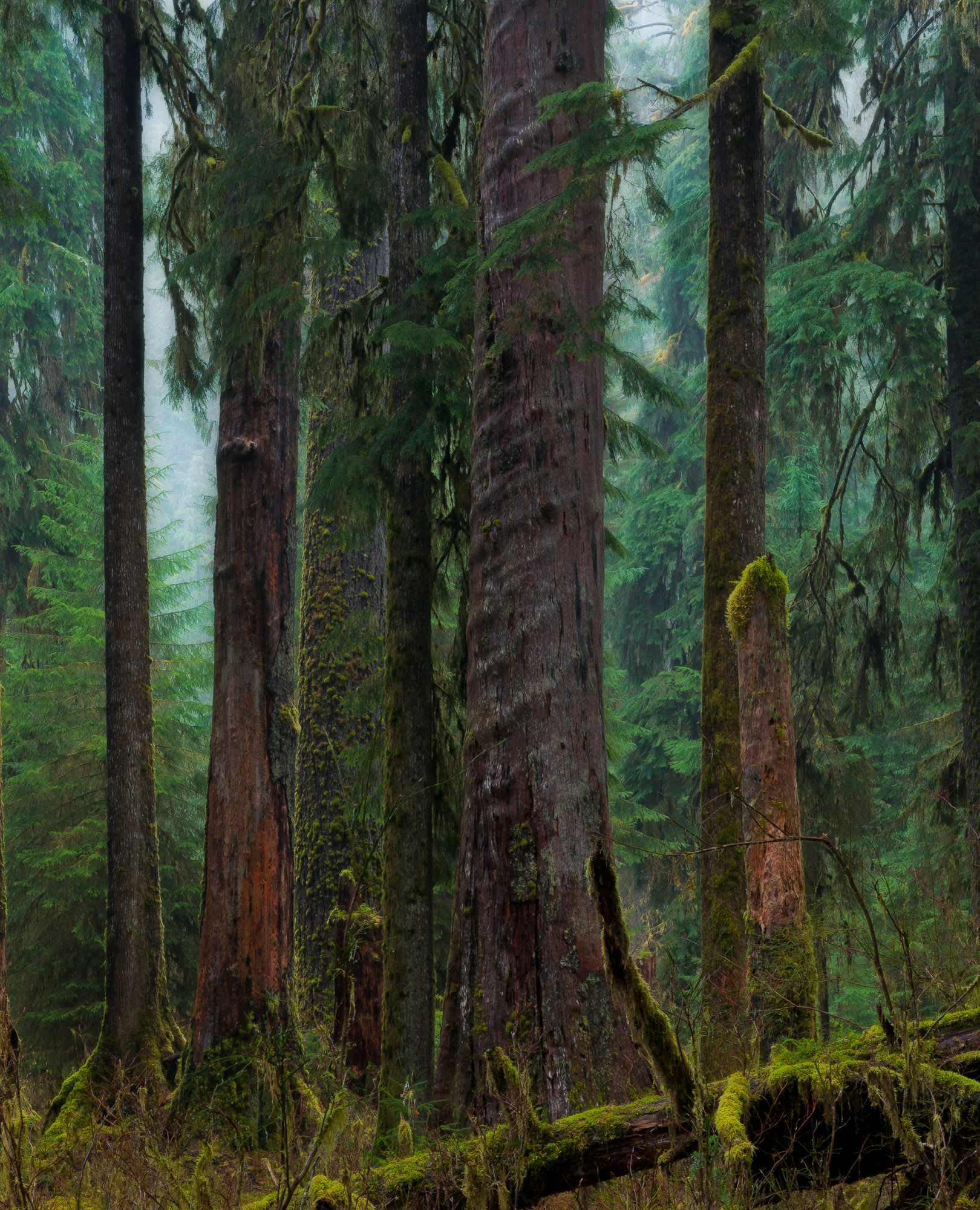 Caption
Massive trees tower above the moss-covered forest floor of the Hoh Rain Forest in Olympic National Park, Washington.
Photo Id
w8445-dcde-b4f73
Date and Time
February 24, 2012   1:48 PM
Location
Olympic National Park, Washington
latitude 47° 51' 36.9" N       longitude 123° 55' 49.3" W
Show photo location on a map.
Fine Art Print
Purchase a fine art print of this photograph.
Licensing
A rights-managed license to use this photo is available.
      View licensing information
      Send an e-mail requesting a quote
Model Release
No, but a release may not be required for this photo.
Keywords
Hoh Rain Forest, rain forest, forest, trees, moss, Olympic National Park, Washington, WA, United States, green, low key, mist, misty, fog, mysterious, quiet, peaceful, serene, pretty, beautiful, landscape
Questions
Send an e-mail asking a question about this photo.