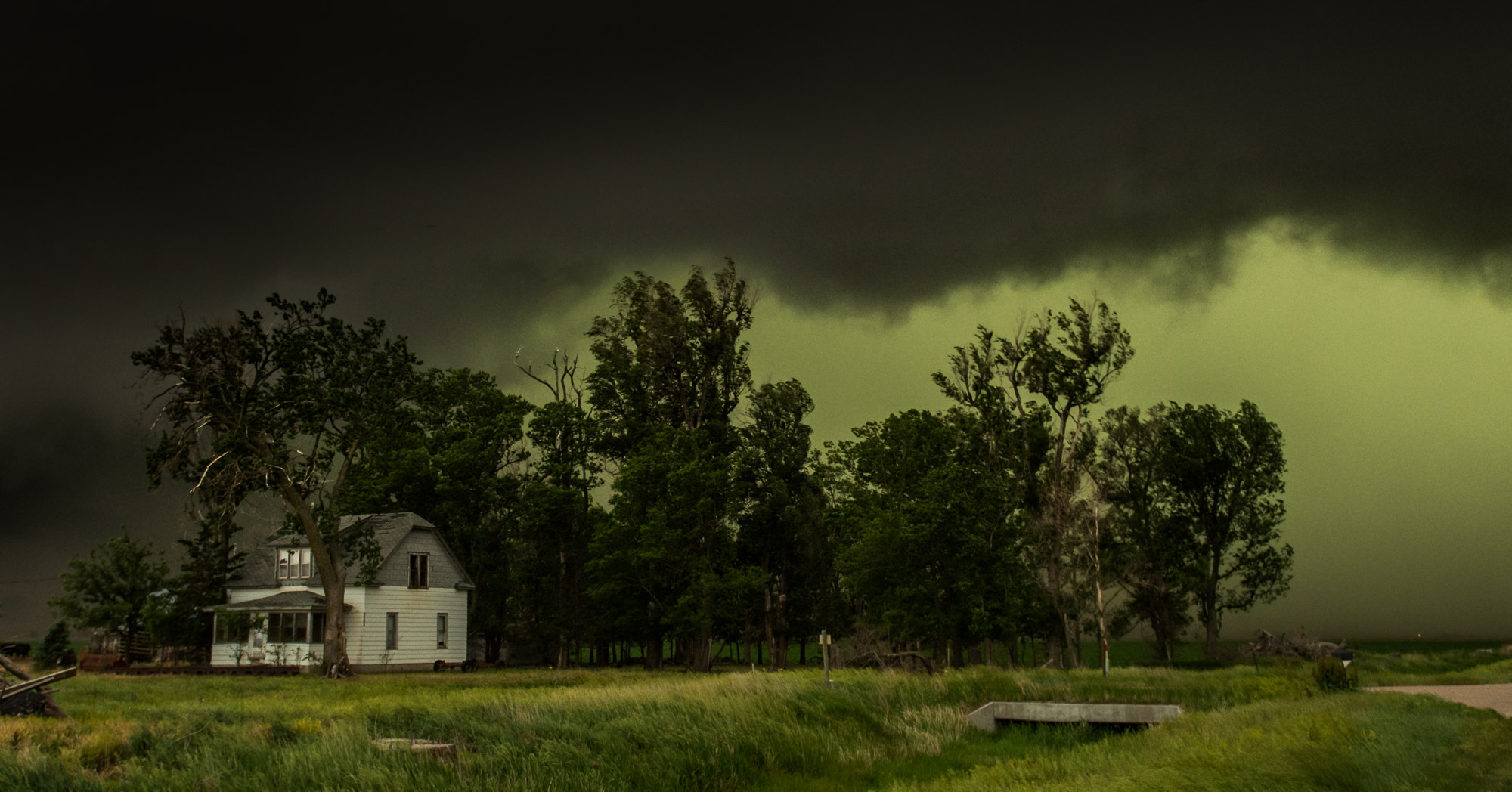 Caption
A violent squall line approaches an old farm house near Clarks, Nebraska. The entire scene is bathed in green light, which comes from a heavy load of hail suspended in the storm.
Photo Id
w8363-f71a-062d5
Date and Time
June 3, 2014   7:55 PM
Location
Clarks, Nebraska
latitude 41° 11' 28.0" N       longitude 97° 51' 20.0" W
Show photo location on a map.
Licensing
A rights-managed license to use this photo is available.
      View licensing information
      Send an e-mail requesting a quote
Model Release
No, but a release may not be required for this photo.
Keywords
storm, farm house, squall line, clouds, weather, severe, thunderstorm, Clarks, Grand Island, Columbus, Central City, Nebraska, NE, Merrick County, farm, house, rural, violent, dramatic, danger, dangerous, ominous, menacing, threatening, frightening, risk, peril, hazard, hail, green, greenage, going green
Questions
Send an e-mail asking a question about this photo.