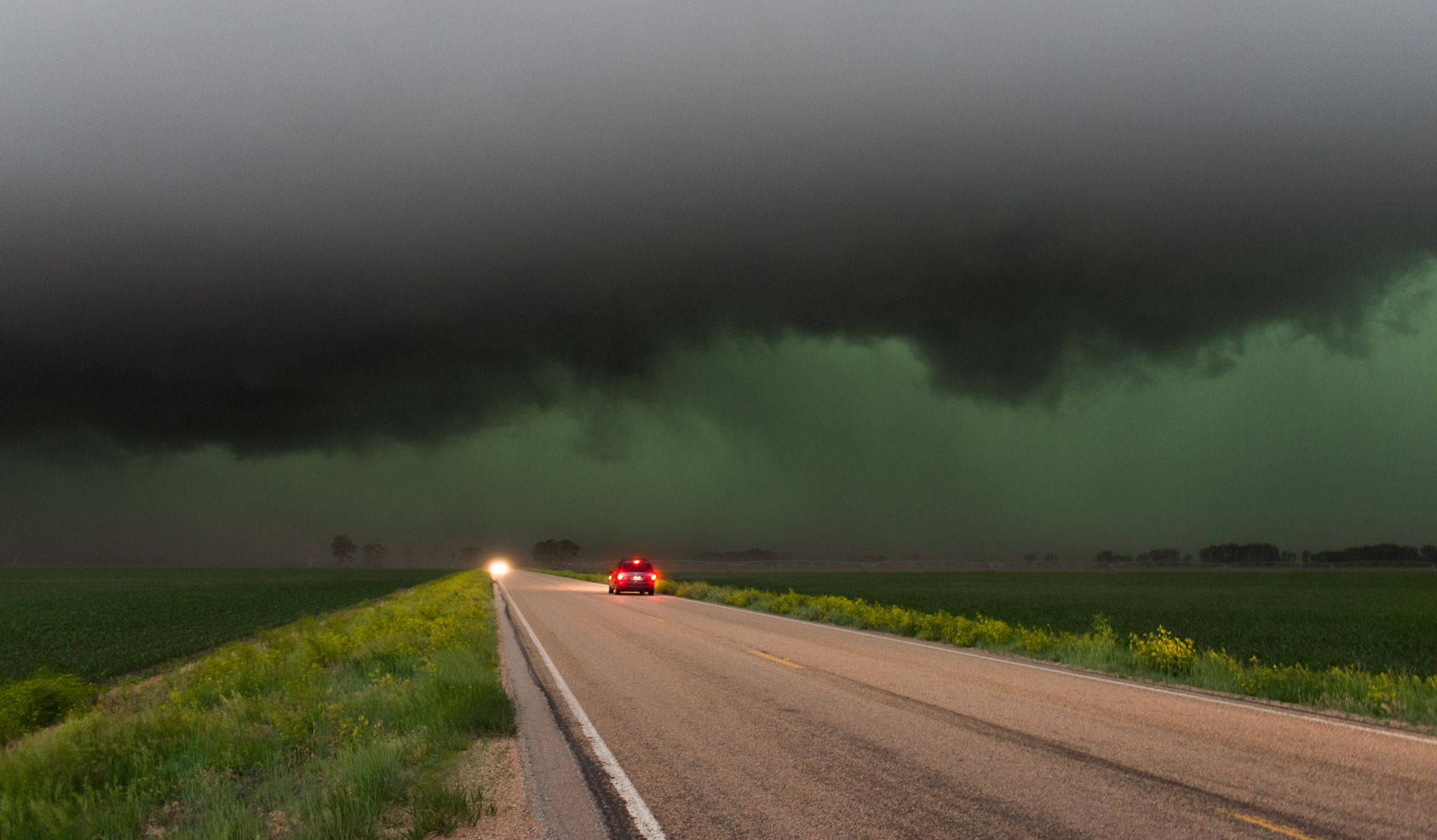 Caption
As an dangerous squall line rapidly advances across the Nebraska countryside, brake lights signal a driver's wise reluctance to proceed. Moments after this photograph was taken, the car turned around and began to flee the storm, which was producing three-inch hail and hurricane-force winds. This was part of a severe weather outbreak that occurred in eastern Nebraska on June 3, 2014.
Photo Id
w8359-57f6-e1319
Date and Time
June 3, 2014   7:50 PM
Location
Clarks, Nebraska
latitude 41° 11' 27.5" N       longitude 97° 58' 7.4" W
Show photo location on a map.
Licensing
A rights-managed license to use this photo is available.
      View licensing information
      Send an e-mail requesting a quote
Model Release
No, but a release may not be required for this photo.
Keywords
squall line, storm, clouds, severe, thunderstorm, Clarks, Grand Island, Columbus, Nebraska, NE, Merrick County, farm, rural, field, road, brake lights, car, automobile, dramatic, danger, dangerous, ominous, menacing, threatening, frightening, risk, peril, hazard, hail, blue, green, greenage, going green
Questions
Send an e-mail asking a question about this photo.