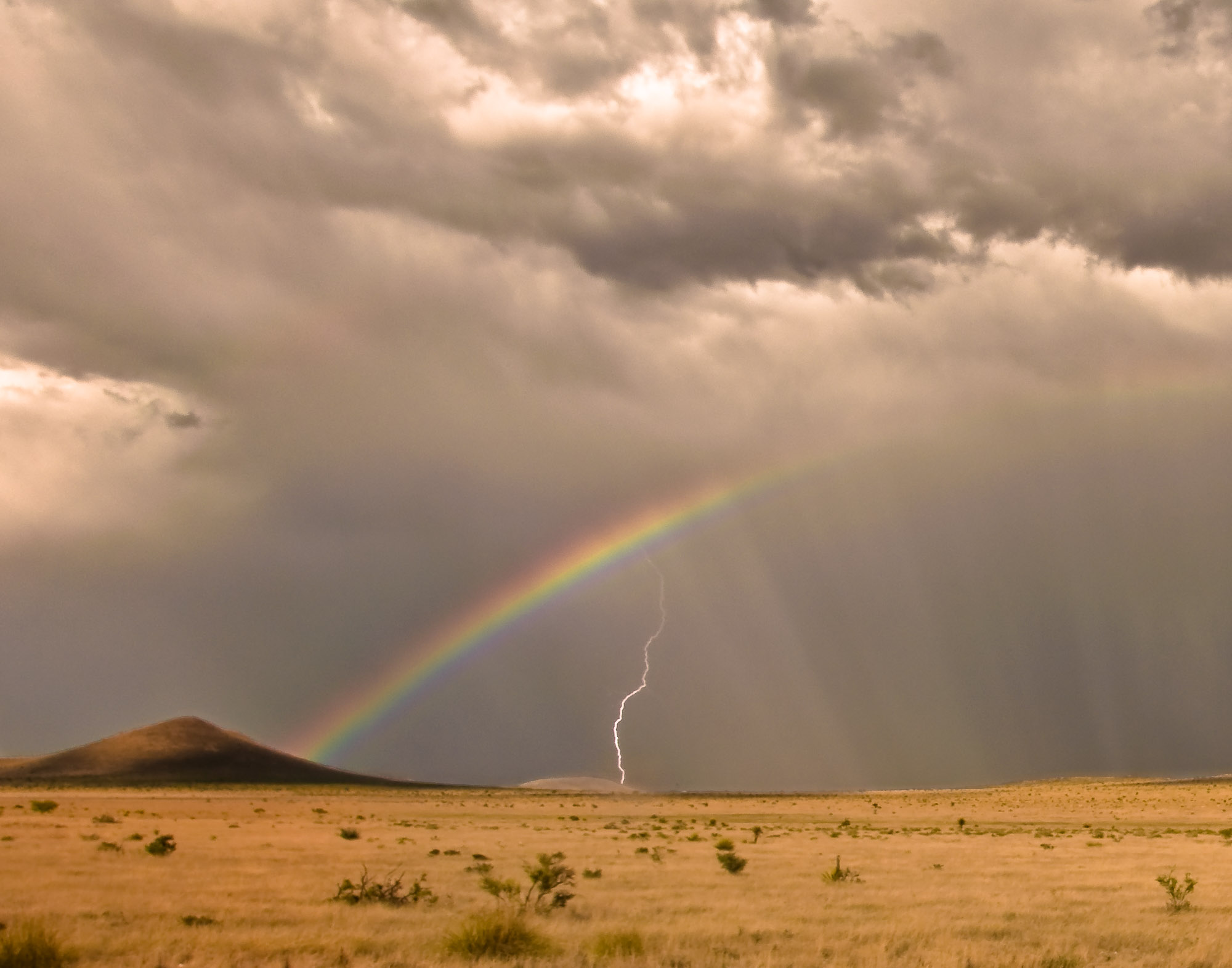 Caption
A rainbow, lightning, and anticrepuscular rays appear simultaneously in this photo taken south of Fort Stockton, Texas. As geometry dictates, the rays appear to converge at the center of the rainbow's arc.
Photo Id
w8189-bfc0-78922
Date and Time
May 28, 2009   6:35 PM
Location
Fort Stockton, Texas
latitude 30° 17' 43.4" N       longitude 103° 8' 10.4" W
Show photo location on a map.
Licensing
A rights-managed license to use this photo is available.
      View licensing information
      Send an e-mail requesting a quote
Model Release
No, but a release may not be required for this photo.
Questions
Send an e-mail asking a question about this photo.