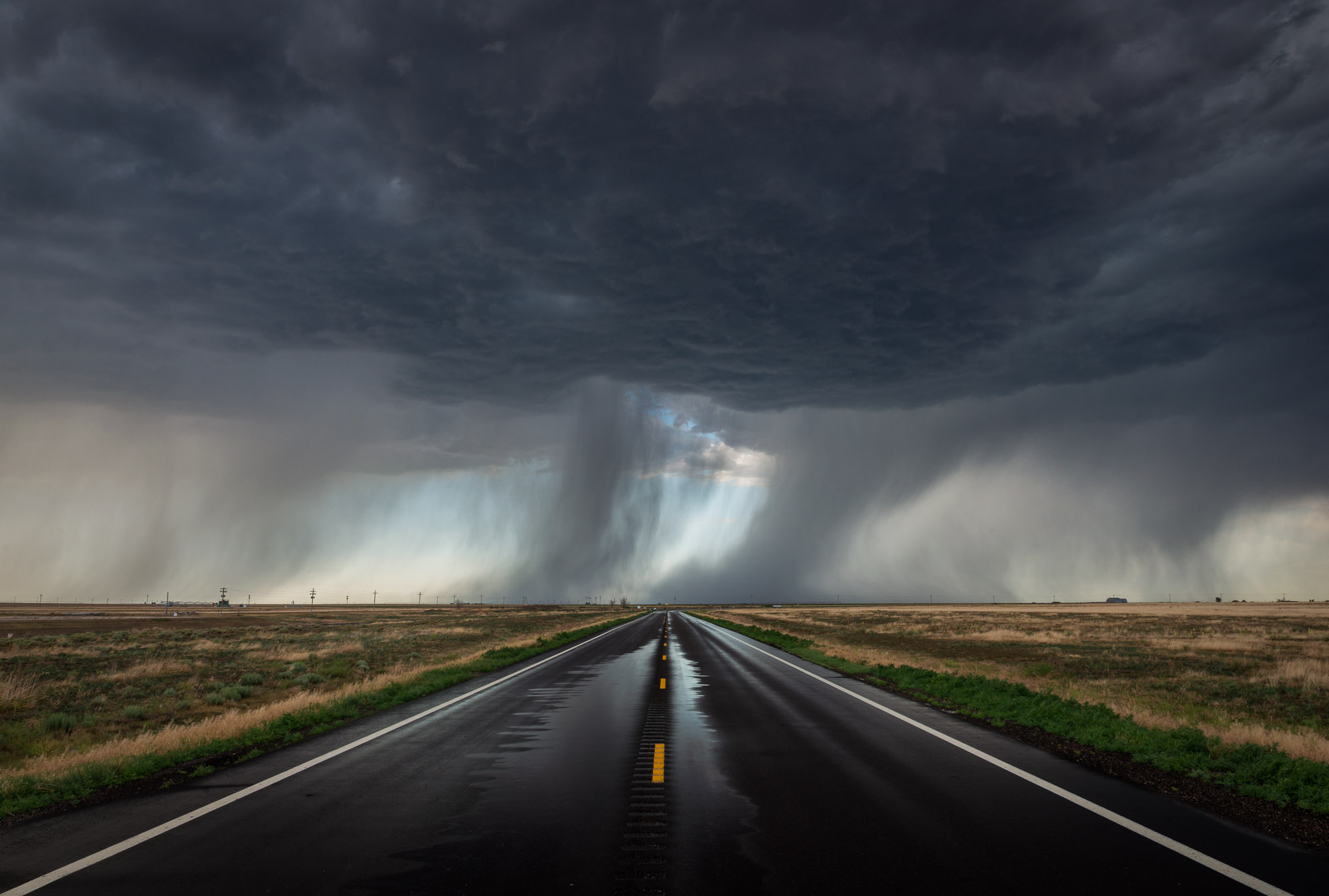 Caption
Dramatic rain curtains from a thunderstorm fall onto the wet pavement of US Highway 56 southwest of Satanta, Kansas, on June 1, 2014.
Photo Id
w8188-9803-e2d73
Date and Time
June 1, 2014   7:09 PM
Location
Satanta, Kansas
latitude 37° 25' 14.2" N       longitude 101° 1' 10.0" W
Show photo location on a map.
Licensing
A rights-managed license to use this photo is available.
      View licensing information
      Send an e-mail requesting a quote
Model Release
No, but a release may not be required for this photo.
Keywords
rain curtains, rain shafts, rain, storm, weather, thunderstorm, clouds, Satanta, Ulysses, Hugoton, Liberal, Garden City, Dodge City, Haskell County, Kansas, KS, road, highway, Highway 56, pavement, paved, asphalt, wet, yellow line, puddles, field, ranch, farm, rural, dramatic, striking
Questions
Send an e-mail asking a question about this photo.