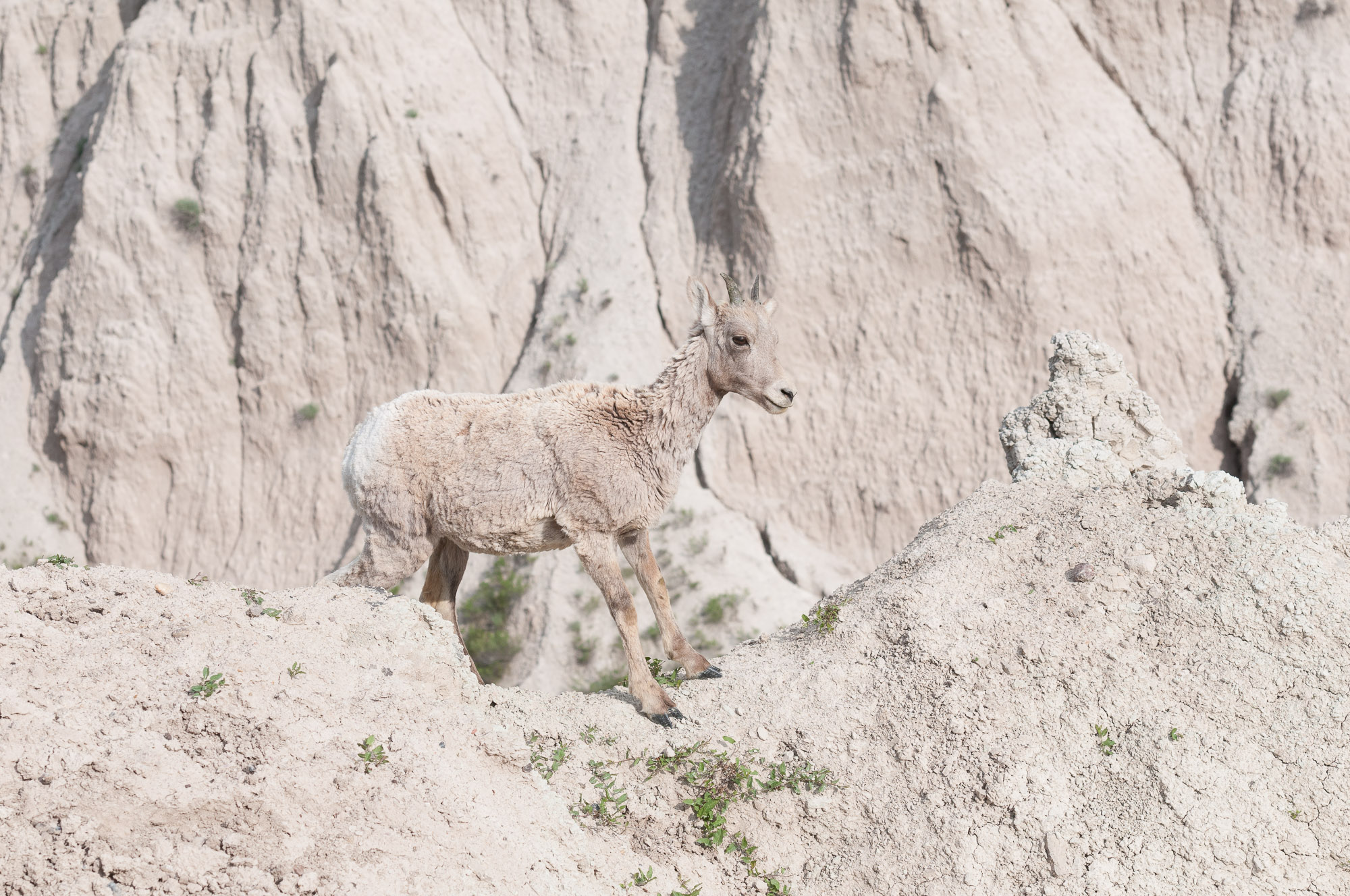 Caption
A Rocky Mountain Bighorn Sheep (Ovis canadensis) lamb is well camouflaged against the eroded hills of Badlands National Park, South Dakota.
Photo Id
w7811-61b2-4a976
Date and Time
June 11, 2011   5:40 PM
Location
Badlands National Park, South Dakota
latitude 43° 52' 5.3" N       longitude 102° 13' 53.0" W
Show photo location on a map.
Licensing
A rights-managed license to use this photo is available.
      View licensing information
      Send an e-mail requesting a quote
Model Release
No, but a release may not be required for this photo.
Questions
Send an e-mail asking a question about this photo.