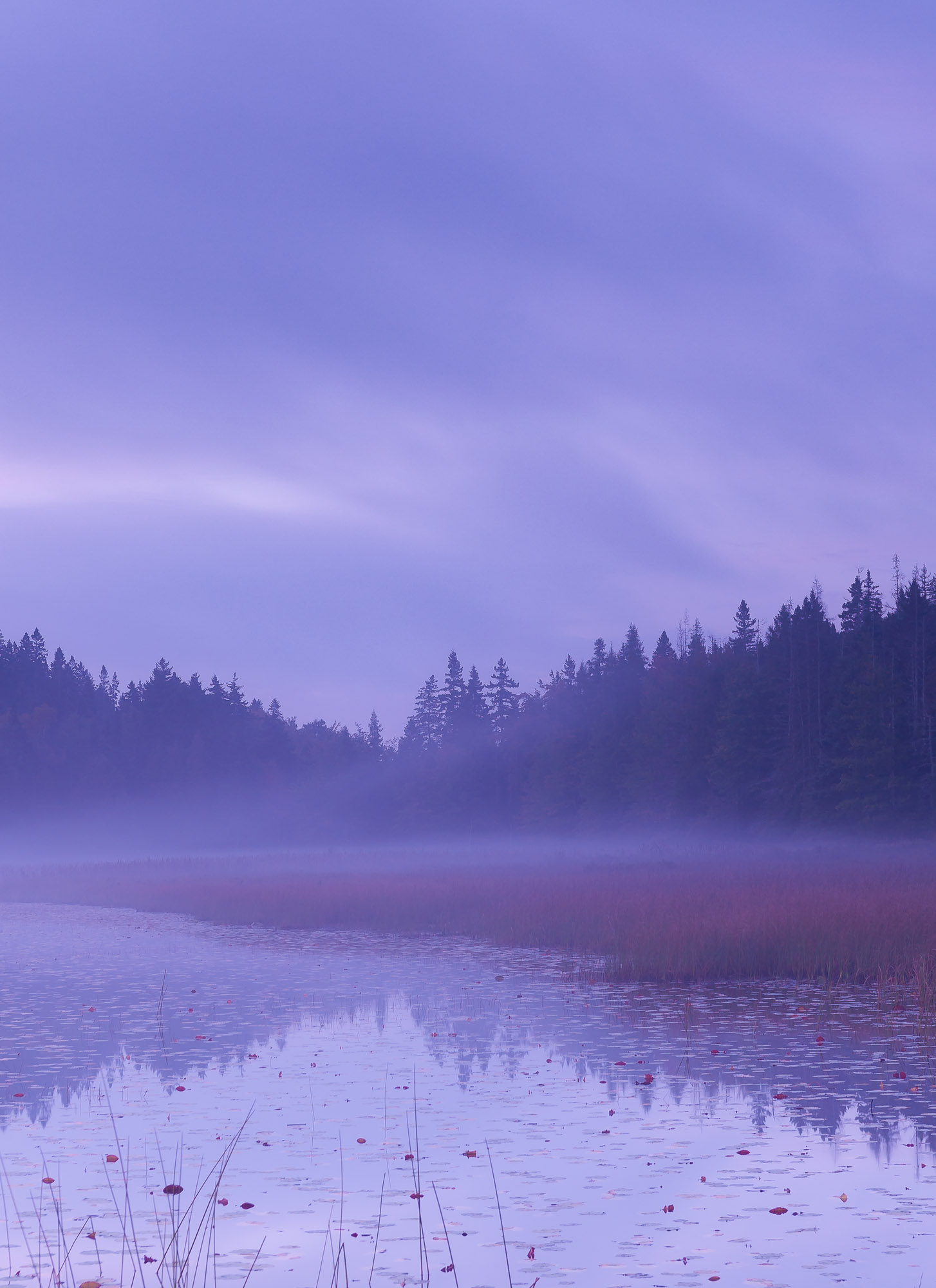 Caption
In the minutes before sunrise, Hodgdon Pond, in Maine's Acadia National Park, is bathed in the soft pastel light of dawn. A mist hangs above the reeds near the lake's far shore.
Photo Id
w7401-28a3-18846
Date and Time
September 30, 2010   6:06 AM
Location
Acadia National Park, Maine
latitude 44° 19' 10.3" N       longitude 68° 23' 53.4" W
Show photo location on a map.
Licensing
A rights-managed license to use this photo is available.
      View licensing information
      Send an e-mail requesting a quote
Model Release
No, but a release may not be required for this photo.
Keywords
sunrise, dawn, mist, fog, reeds, Hodgdon Pond, Acadia National Park, Acadia, Maine, soft, quiet, peaceful, tranquil, serene
Questions
Send an e-mail asking a question about this photo.