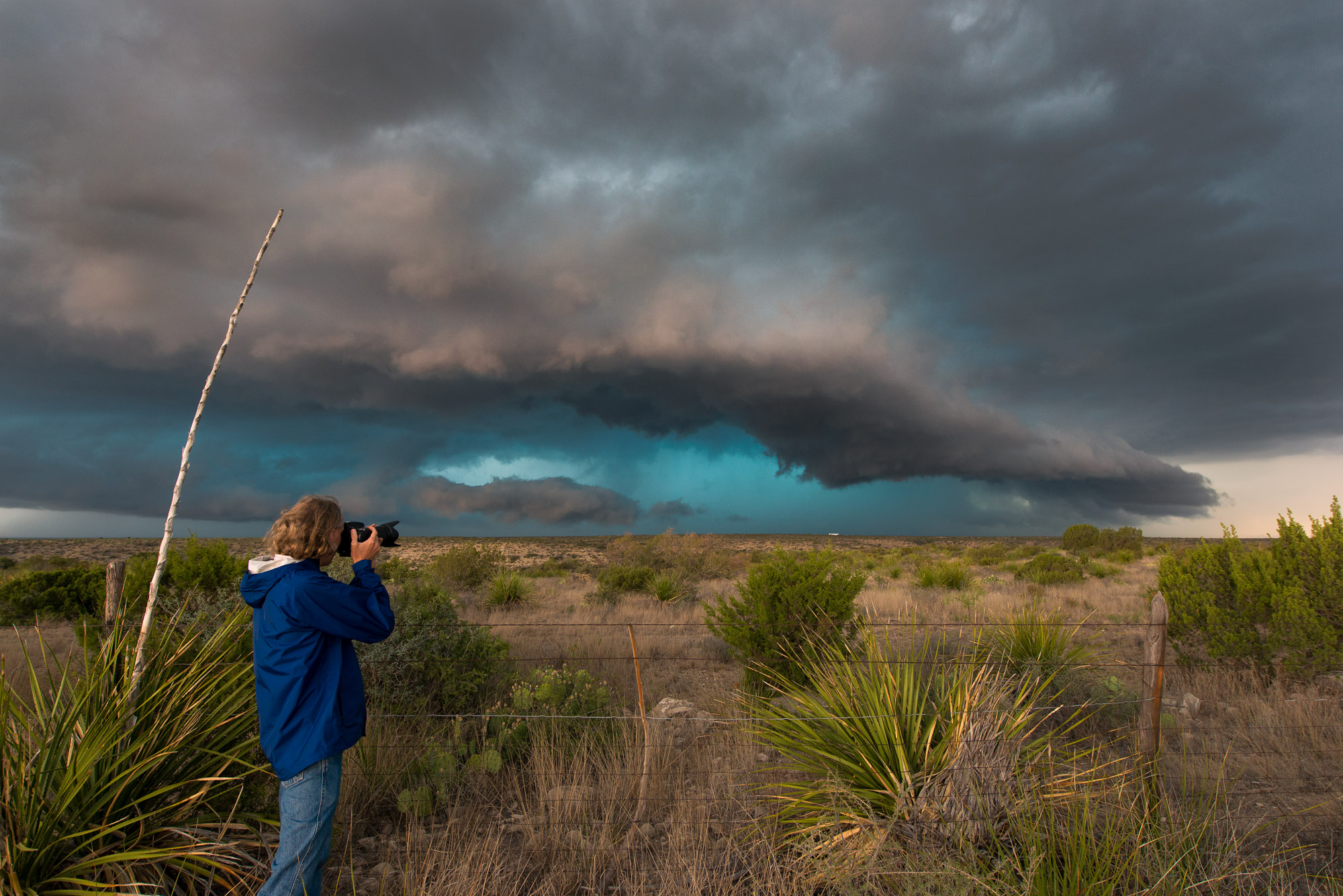 Caption
A storm chaser photographs an approaching severe thunderstorm on May 24, 2014, south of Sheffield, Texas, located between the towns of Fort Stockton and Ozona. The blue-green glow comes from a heavy load of hail suspended in the storm's updraft.
Photo Id
w7383-769c-7c5b3
Date and Time
May 24, 2014   7:38 PM
Location
Sheffield, Texas
latitude 30° 36' 13.4" N       longitude 101° 39' 21.1" W
Show photo location on a map.
Licensing
A rights-managed license to use this photo is available.
      View licensing information
      Send an e-mail requesting a quote
Model Release
Yes, a model release is available for this photo.
Keywords
storm, thunderstorm, supercell, cloud, hail, severe, weather, storm chaser, chaser, photographer, person, man, Sheffield, Fort Stockton, Ozona, Texas, TX, dramatic, danger, dangerous, ominous, menacing, threatening, risk, peril, hazard, blue, green, greenage, going green, desert
Questions
Send an e-mail asking a question about this photo.