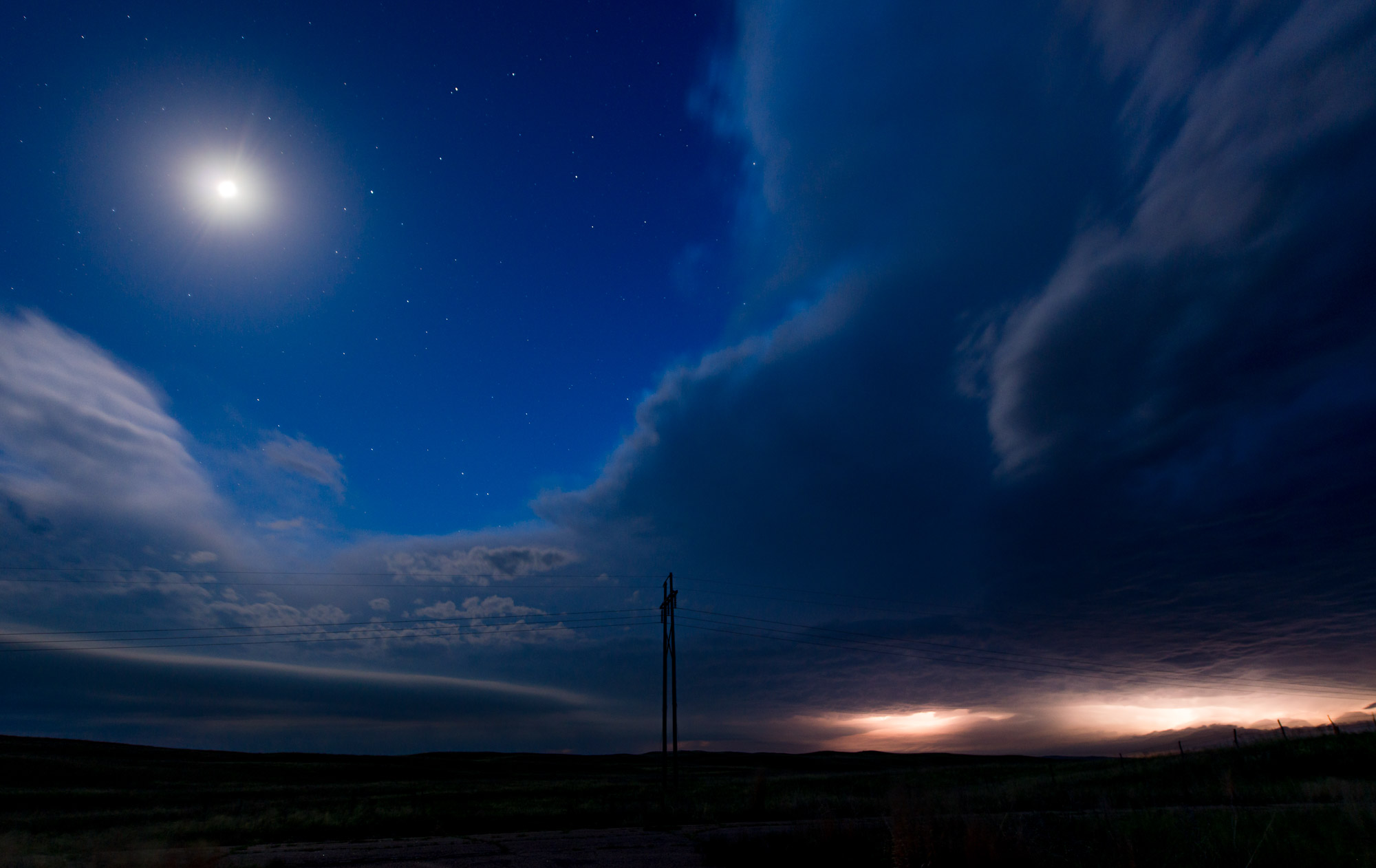 Caption
The moon, stars, and lightning from a distant thunderstorm fill the nighttime sky above the Nebraska Sandhills north of Arthur on June 4, 2014. The bright star located to the right of the moon is Regulus, part of the constellation of Leo, the lion.
Photo Id
w7285-08d7-42093
Date and Time
June 4, 2014   9:26 PM
Location
Nebraska Sandhills north of Arthur, Nebraska
latitude 41° 37' 26.7" N       longitude 101° 41' 42.2" W
Show photo location on a map.
Fine Art Print
Purchase a fine art print of this photograph.
Licensing
A rights-managed license to use this photo is available.
      View licensing information
      Send an e-mail requesting a quote
Model Release
No, but a release may not be required for this photo.
Keywords
moon, stars, storm, thunderstorm, lightning, clouds, weather, Nebraska Sandhills, Sandhills, Sand Hills, Arthur, Ogallala, Alliance, North Platte, Grant County, Nebraska, NE, beautiful, pretty, magical, luminous, spectacular, sky, night, nighttime, blue, low key
Questions
Send an e-mail asking a question about this photo.