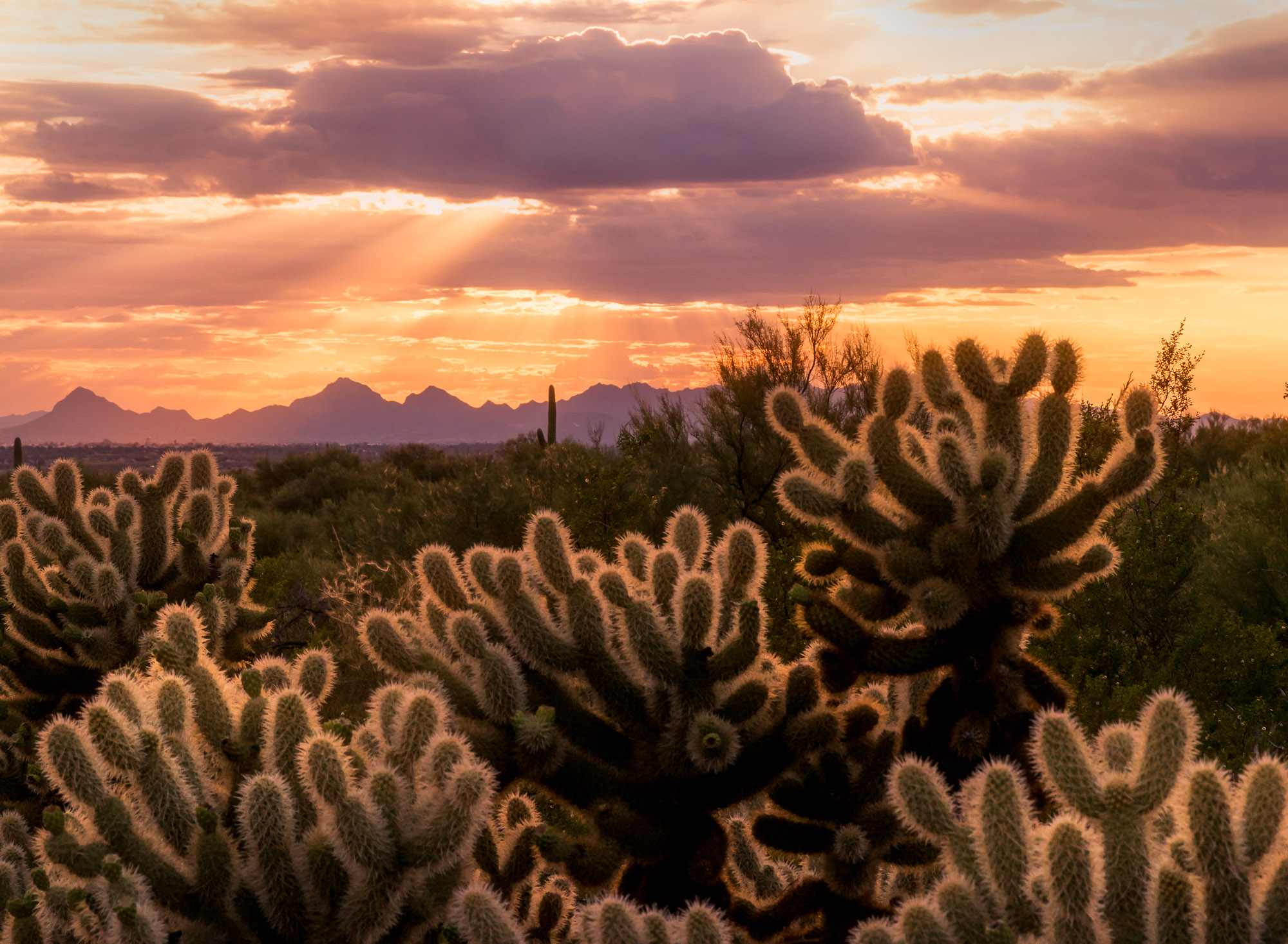 Caption
A group of backlit cholla cactus glows with the light of the late afternoon sun on August 20, 2017, in Arizona's Saguaro National Park.
Photo Id
w7100-395b-de1eb
Date and Time
August 20, 2017   6:37 PM
Location
Saguaro National Park, Arizona
latitude 32° 9' 56.3" N       longitude 110° 43' 30.7" W
Show photo location on a map.
Licensing
A rights-managed license to use this photo is available.
      View licensing information
      Send an e-mail requesting a quote
Model Release
No, but a release may not be required for this photo.
Keywords
cholla cactus, cactus, Cylindropuntia, plant, mountains, sun, crepuscular rays, Saguaro National Park, Tucson, Pima County, Arizona, AZ, United States, backlit, pretty, beautiful, luminous, glowing, orange, pink, purple, warm, landscape
Questions
Send an e-mail asking a question about this photo.