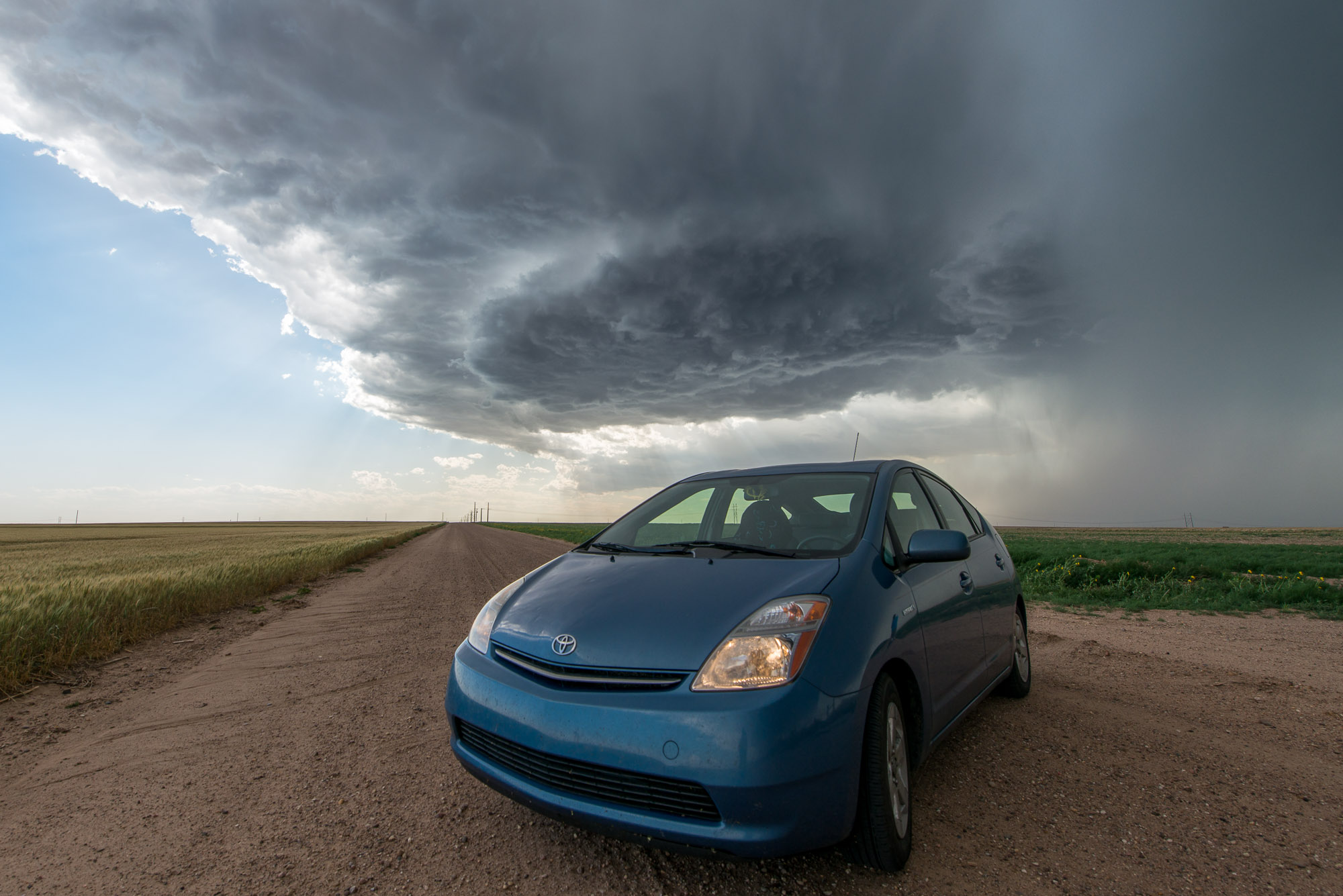 Caption
A severe thunderstorm looms over a Toyota Prius parked on a farm road southeast of Ulysses, Kansas, on June 1, 2014. The photographer uses this Prius to chase storms.
Photo Id
w7094-336d-af7df
Date and Time
June 1, 2014   6:12 PM
Location
near Ulysses, Kansas
latitude 37° 23' 16.6" N       longitude 101° 13' 32.9" W
Show photo location on a map.
Licensing
A rights-managed license to use this photo is available.
      View licensing information
      Send an e-mail requesting a quote
Model Release
No, but a release may not be required for this photo.
Keywords
Prius, Toyota, storm, severe, weather, thunderstorm, updraft, clouds, Ulysses, Garden City, Hugoton, Satanta, Kansas, KS, Grant County, farm, ranch, rural, road, gravel, blue, dramatic, danger, dangerous, ominous, menacing, threatening, frightening, risk, peril, hazard, chaser, storm chaser
Questions
Send an e-mail asking a question about this photo.