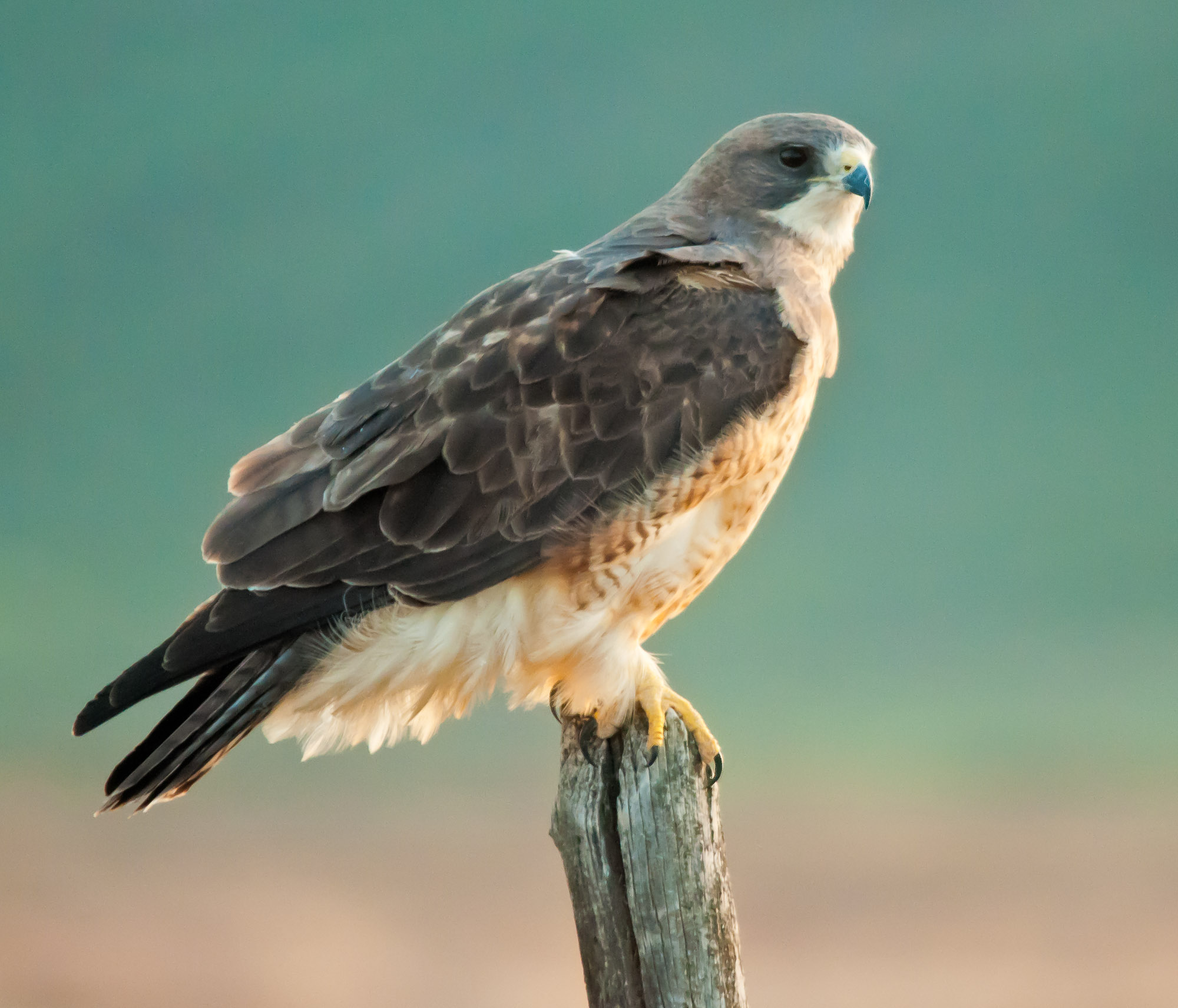 Caption
A Rough-legged Hawk (Buteo lagopus), also known as a Rough-legged Buzzard, perches on a fence post near the town of Hines, Oregon. The feathered feet that give the species its name are clearly visible.
Photo Id
w6774-1dd4-5fb63
Date and Time
April 23, 2009   7:28 PM
Location
Hines, Oregon
latitude 43° 33' 54.8" N       longitude 119° 3' 12.0" W
Show photo location on a map.
Licensing
A rights-managed license to use this photo is available.
      View licensing information
      Send an e-mail requesting a quote
Model Release
No, but a release may not be required for this photo.
Questions
Send an e-mail asking a question about this photo.