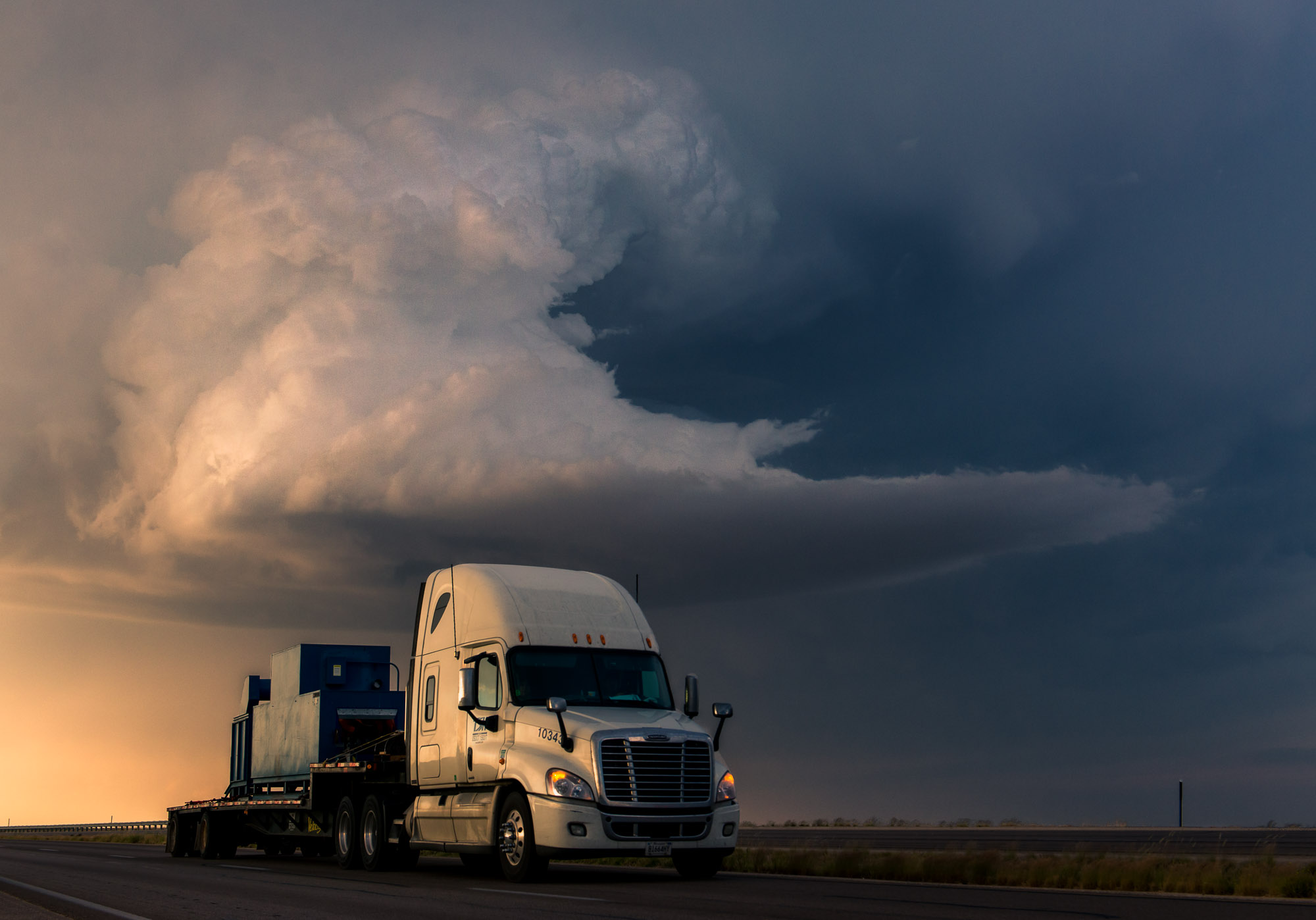 Caption
A semi-trailer truck passes the updraft region of a severe thunderstorm just before sunset on May 23, 2014, on US highway 285 between the towns of Artesia and Carlsbad, New Mexico.
Photo Id
w6671-fce5-89e58
Date and Time
May 23, 2014   6:58 PM
Location
Carlsbad, New Mexico
latitude 32° 33' 38.5" N       longitude 104° 24' 35.8" W
Show photo location on a map.
Licensing
A rights-managed license to use this photo is available.
      View licensing information
      Send an e-mail requesting a quote
Model Release
No, but a release may not be required for this photo.
Keywords
storm, thunderstorm, supercell, cloud, updraft, convection, severe, weather, truck, 18 wheeler, semitrailer, semi, tractor trailer, lorry, Artesia, Carlsbad, New Mexico, NM, US 285, dramatic, danger, dangerous, ominous, menacing, threatening, risk, peril, hazard, sunset, orange, yellow, transportation
Questions
Send an e-mail asking a question about this photo.