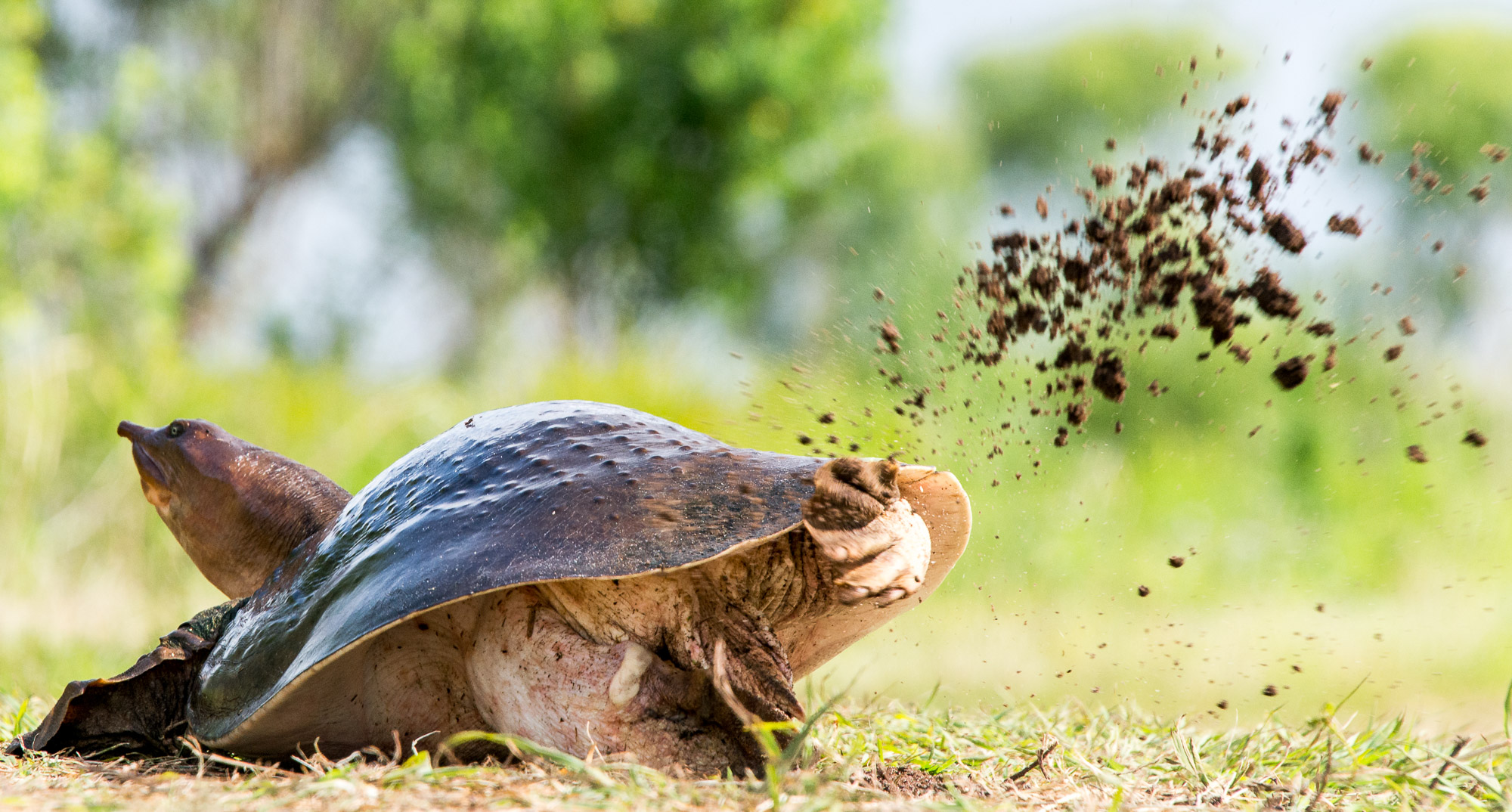 Caption
In preparation for laying eggs, a Florida Softshell Turtle (Apalone ferox) digs a nest hole in Paynes Prairie State Park, Florida, on the afternoon of April 11, 2016. On this day, numerous softshells were observed laying eggs on La Chua Trail. High water meant that the trail was the only dry land available for the turtles.
Photo Id
w6636-725b-e4d33
Date and Time
April 11, 2016   4:27 PM
Location
Paynes Prairie State Park, Florida
latitude 29° 35' 59.8" N       longitude 82° 18' 22.5" W
Show photo location on a map.
Licensing
A rights-managed license to use this photo is available.
      View licensing information
      Send an e-mail requesting a quote
Model Release
No, but a release may not be required for this photo.
Keywords
Florida Softshell Turtle, softshell turtle, Apalone ferox, turtle, reptile, animal, wildlife, mother, female, eggs, laying, hole, nest, dig, digging, La Chua Trail, Paynes Prairie, Paynes Prairie State Park, Gainesville, Alachua County, Florida, FL, United States
Questions
Send an e-mail asking a question about this photo.