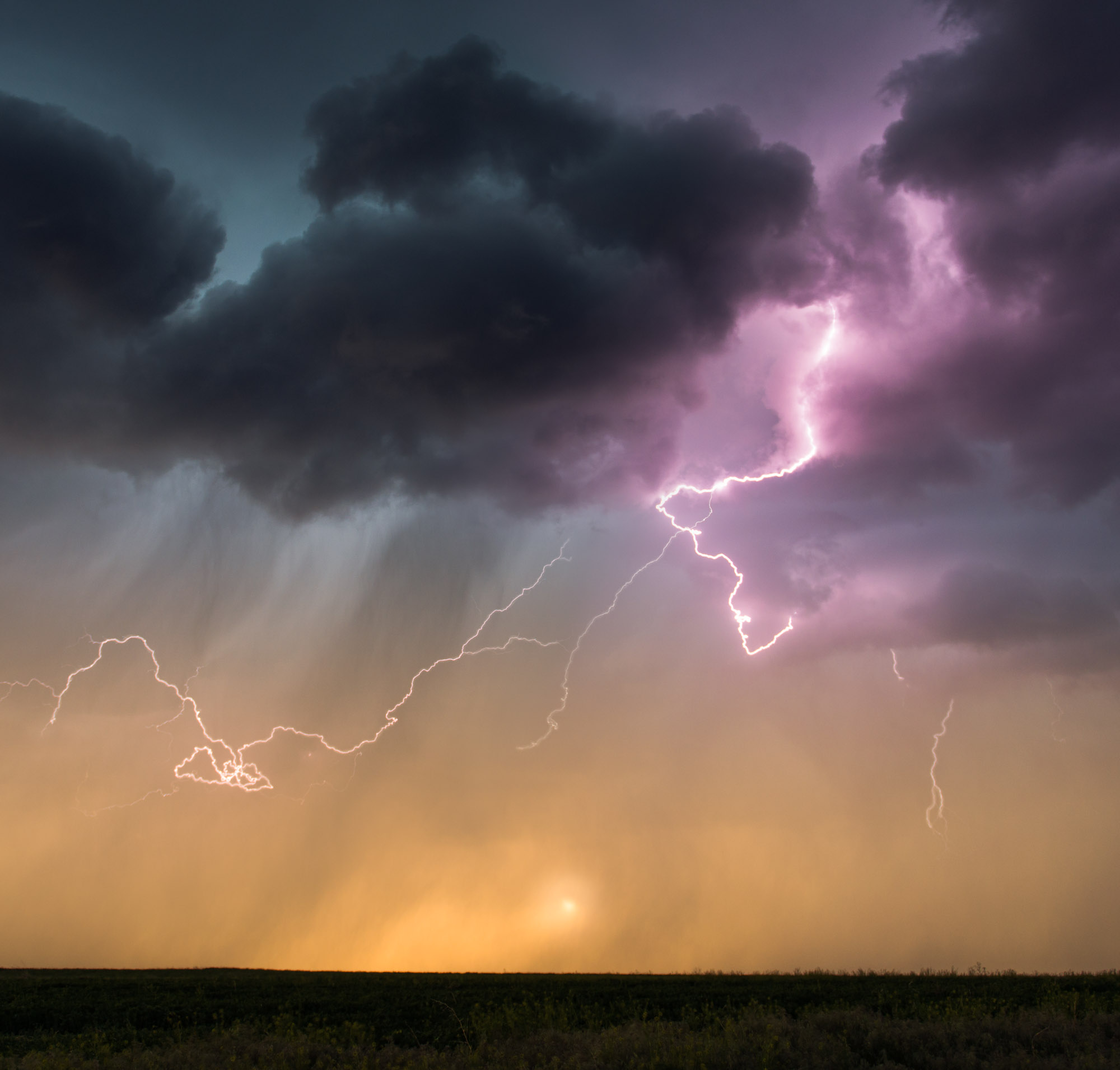 Caption
The setting sun, obscured by an orange curtain of falling rain and hail, appears beneath a brilliant bolt of purple cloud-to-cloud lightning. This dramatic yet beautiful scene was photographed on May 20, 2014, near the town of Bridgeport in the Nebraska panhandle.
Photo Id
w6552-584b-275b6
Date and Time
May 20, 2014   7:42 PM
Location
Bridgeport, Nebraska
latitude 41° 37' 0.2" N       longitude 103° 0' 55.3" W
Show photo location on a map.
Fine Art Print
Purchase a fine art print of this photograph.
Licensing
A rights-managed license to use this photo is available.
      View licensing information
      Send an e-mail requesting a quote
Model Release
No, but a release may not be required for this photo.
Keywords
lightning, storm, thunderstorm, severe, weather, clouds, sun, sunset, rain, hail, rain curtain, Bridgeport, Scottsbluff, panhandle, Nebraska, NE, beautiful, pretty, flash, bolt, stroke, strike, purple, orange, yellow
Questions
Send an e-mail asking a question about this photo.