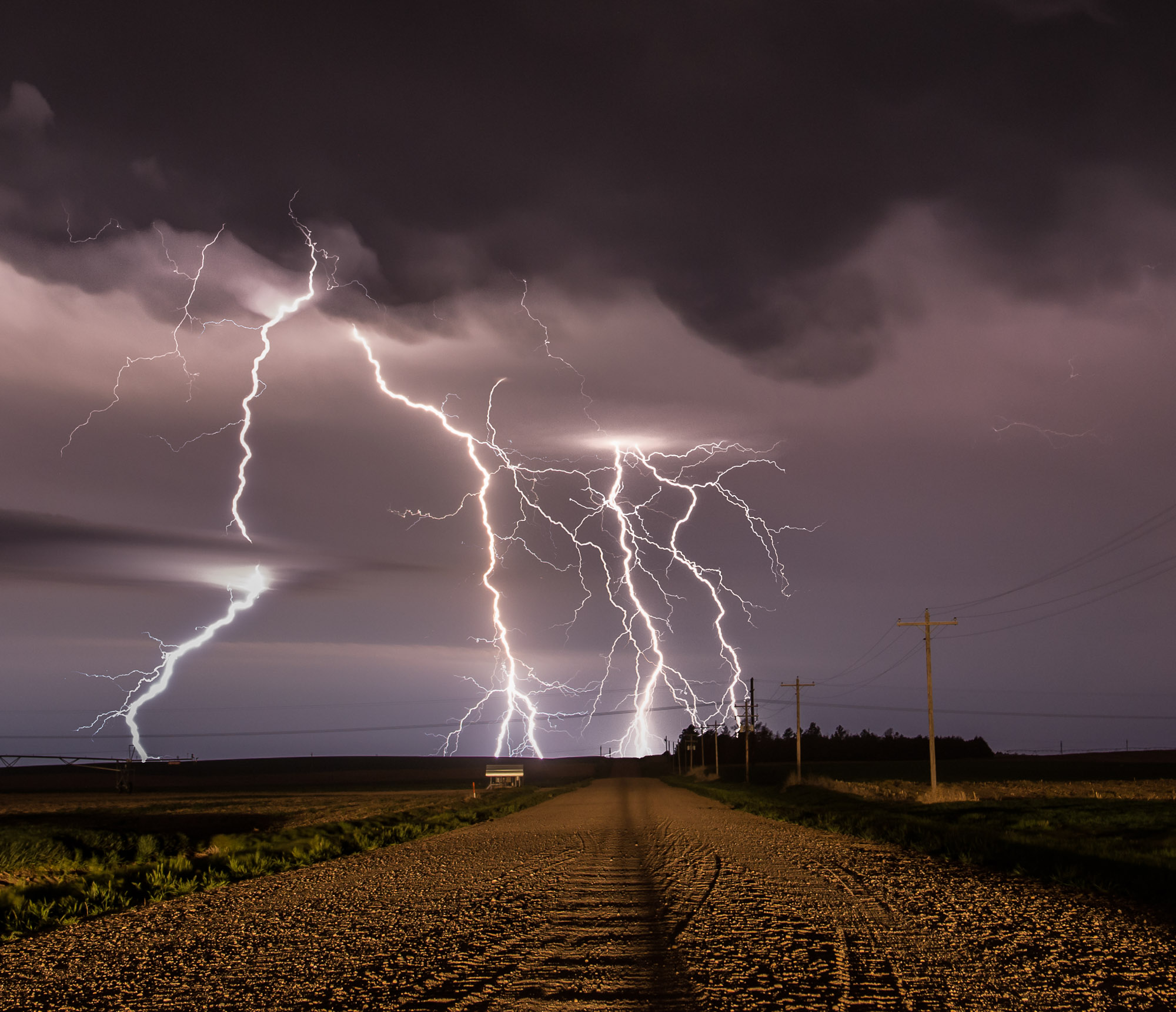 Caption
At the end of a gravel farm road, four brilliant bolts of jagged, forked lightning strike the earth. This dramatic scene was photographed on May 19, 2014, south of Paxton, between the cities of Ogallala and North Platte in western Nebraska.
Photo Id
w6322-26fc-c9347
Date and Time
May 19, 2014   10:23 PM
Location
Paxton, Nebraska
latitude 41° 6' 7.7" N       longitude 101° 34' 36.5" W
Show photo location on a map.
Licensing
A rights-managed license to use this photo is available.
      View licensing information
      Send an e-mail requesting a quote
Model Release
No, but a release may not be required for this photo.
Keywords
lightning, storm, thunderstorm, severe, weather, Paxton, Big Springs, Ogallala, North Platte, Nebraska, NE, farm, field, ranch, road, flash, bolt, stroke, strike, danger, dangerous, menacing, threatening, risk, peril, hazard, dramatic, night
Questions
Send an e-mail asking a question about this photo.