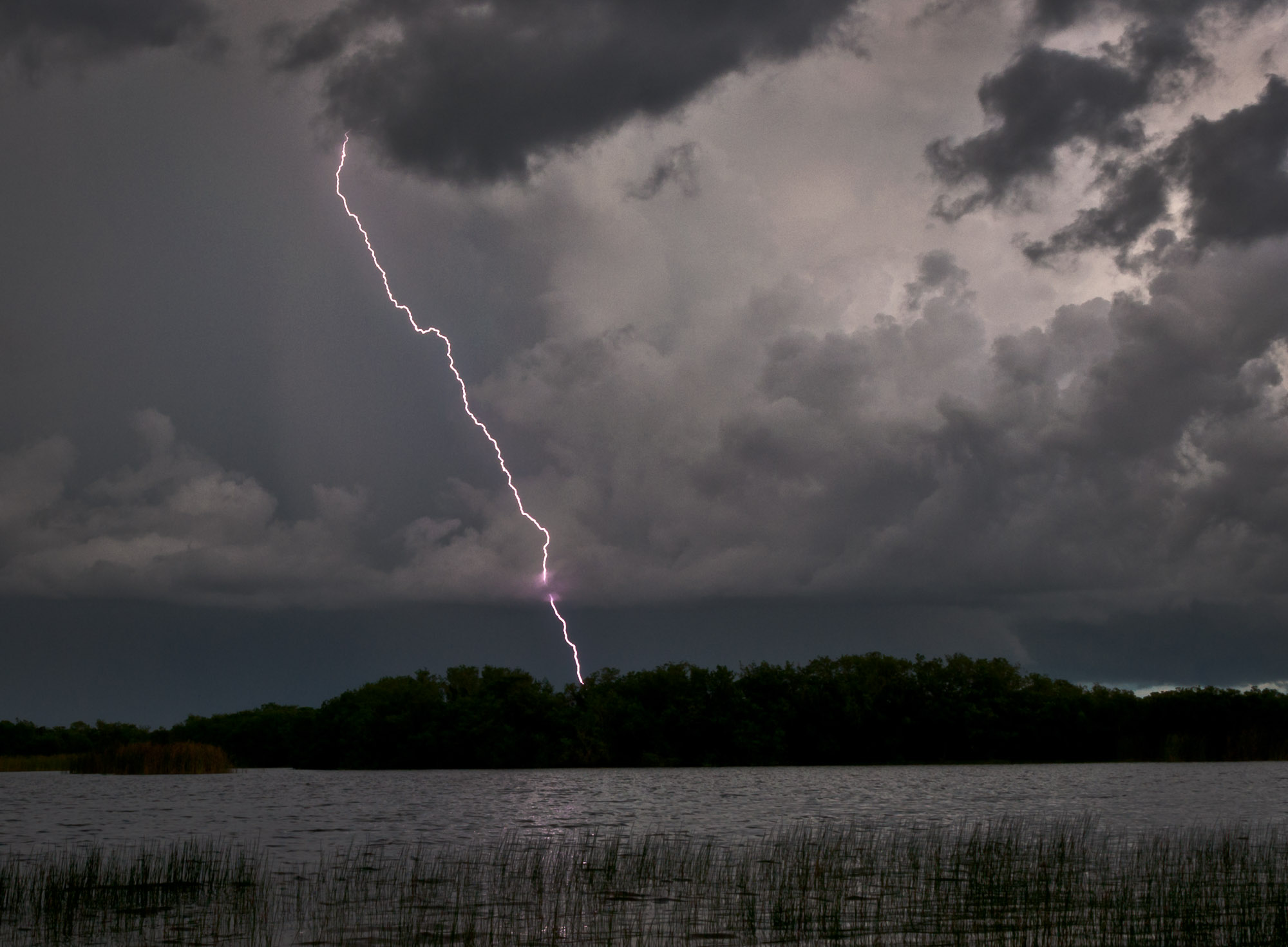 Caption
A lightning bolt strikes near Nine Mile Pond, in Florida's Everglades National Park. The bolt illuminates a thin layer of cloud that it passes through. Thunderstorms are frequent occurrences in the Everglades during the long summer wet season.
Photo Id
w6321-02ed-325ea
Date and Time
August 13, 2011   6:35 PM
Location
Everglades National Park, Florida
latitude 25° 15' 14.3" N       longitude 80° 47' 52.2" W
Show photo location on a map.
Licensing
A rights-managed license to use this photo is available.
      View licensing information
      Send an e-mail requesting a quote
Model Release
No, but a release may not be required for this photo.
Questions
Send an e-mail asking a question about this photo.