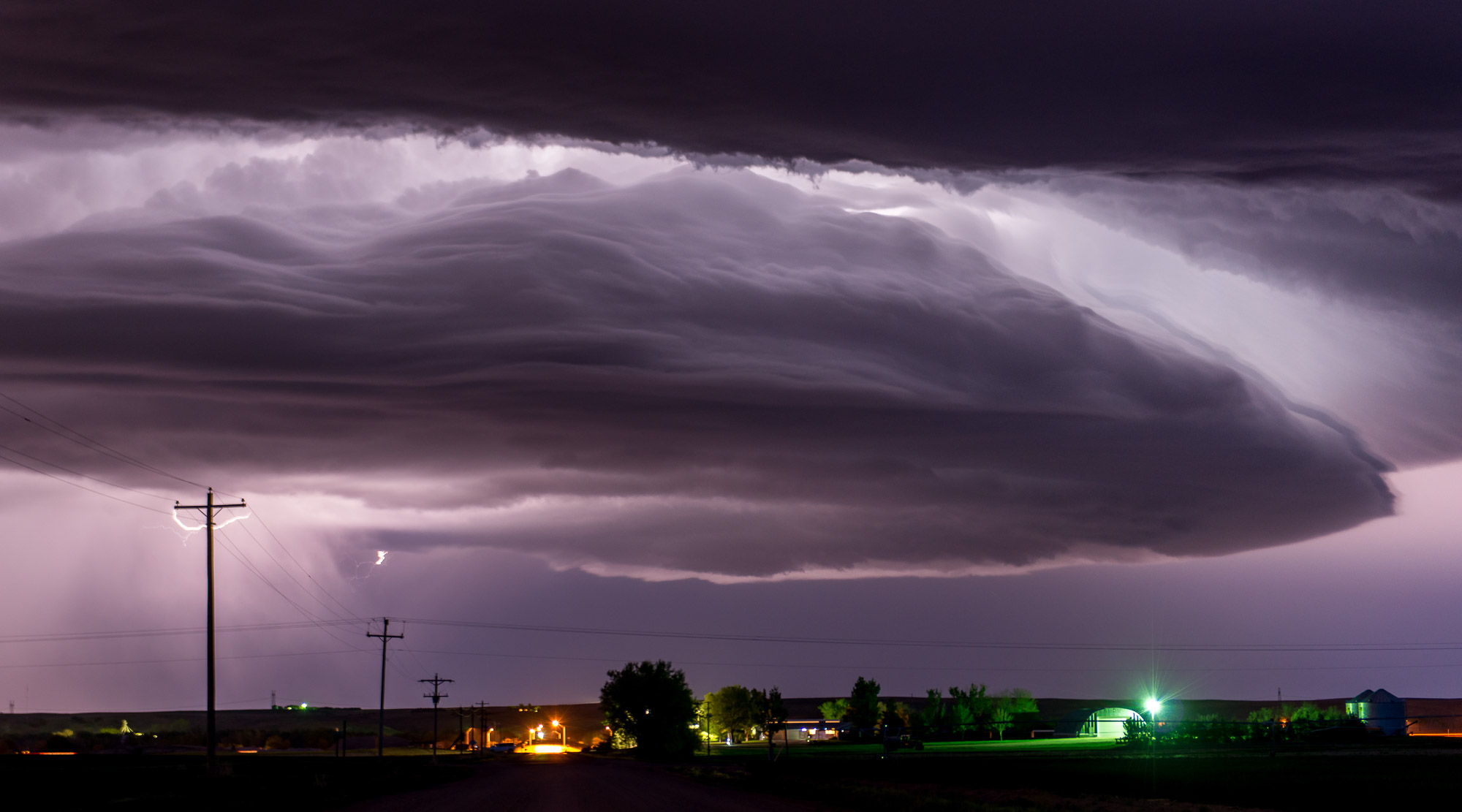 Caption
A severe thunderstorm, illuminated by lightning, hovers over a farm near the town of Paxton, Nebraska, on May 19, 2014. Clouds such as this are sometimes referred to as motherships because of their resemblance to spaceships in science fiction movies.
Photo Id
w6218-e8d4-669a7
Date and Time
May 19, 2014   9:52 PM
Location
Paxton, Nebraska
latitude 41° 6' 7.7" N       longitude 101° 34' 36.5" W
Show photo location on a map.
Licensing
A rights-managed license to use this photo is available.
      View licensing information
      Send an e-mail requesting a quote
Model Release
No, but a release may not be required for this photo.
Keywords
mothership, storm, cloud, thunderstorm, weather, clouds, severe, Paxton, Ogallala, North Platte, Big Springs, Nebraska, NE, purple, field, farm, ranch, night, lightning
Questions
Send an e-mail asking a question about this photo.