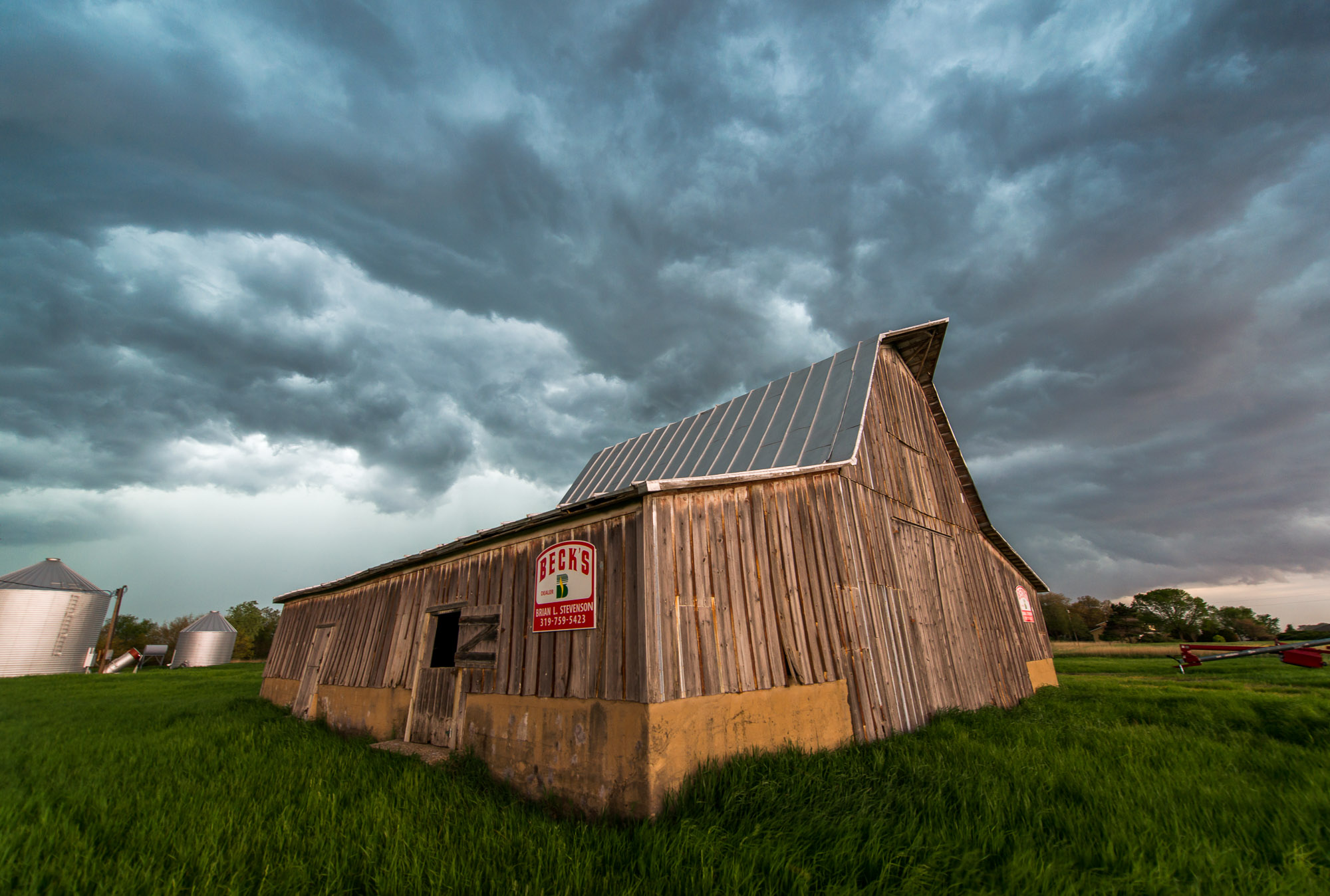 Caption
Turbulent clouds of a passing squall line fill the sky above a barn near Biggsville, in far western Illinois, on May 12, 2014.
Photo Id
w6155-0e94-ebf4b
Date and Time
May 12, 2014   6:38 PM
Location
Biggsville, Illinois
latitude 40° 49' 22.3" N       longitude 91° 0' 15.3" W
Show photo location on a map.
Licensing
A rights-managed license to use this photo is available.
      View licensing information
      Send an e-mail requesting a quote
Model Release
No, but a release may not be required for this photo.
Keywords
barn, storm, clouds, turbulence, turbulent, chaotic, thunderstorm, squall line, weather, Biggsville, Monmouth, Galesburg, Henderson County, Illinois, IL, Burlington, Iowa, IA, farm, US 34, wooden
Questions
Send an e-mail asking a question about this photo.