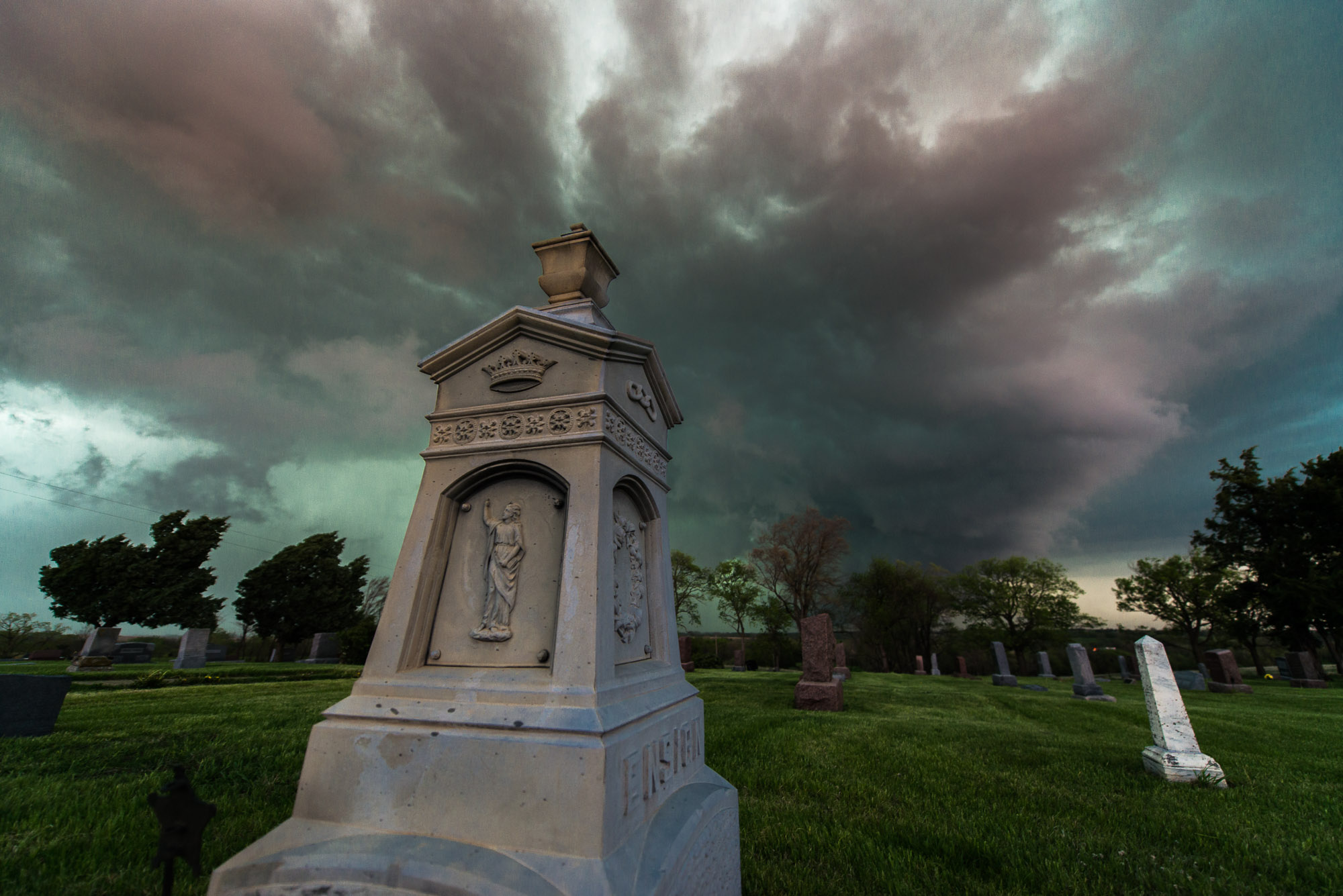 Caption
The dramatic clouds of a passing storm fill the sky above a cemetery near Milford, Nebraska, on May 11, 2014. The severe thunderstorm produced several tornados and large hail, but the cemetery was undamaged.
Photo Id
w6101-845f-2c4d8
Date and Time
May 11, 2014   5:49 PM
Location
Milford, Nebraska
latitude 40° 48' 51.1" N       longitude 96° 56' 53.8" W
Show photo location on a map.
Licensing
A rights-managed license to use this photo is available.
      View licensing information
      Send an e-mail requesting a quote
Model Release
No, but a release may not be required for this photo.
Keywords
storm, thunderstorm, supercell, cloud, severe, weather, Milford, Fairmont, Lincoln, Seward County, Nebraska, NE, dramatic, danger, dangerous, ominous, menacing, threatening, risk, peril, hazard, cemetery, tombstone, death, mortality, warning, omen
Questions
Send an e-mail asking a question about this photo.