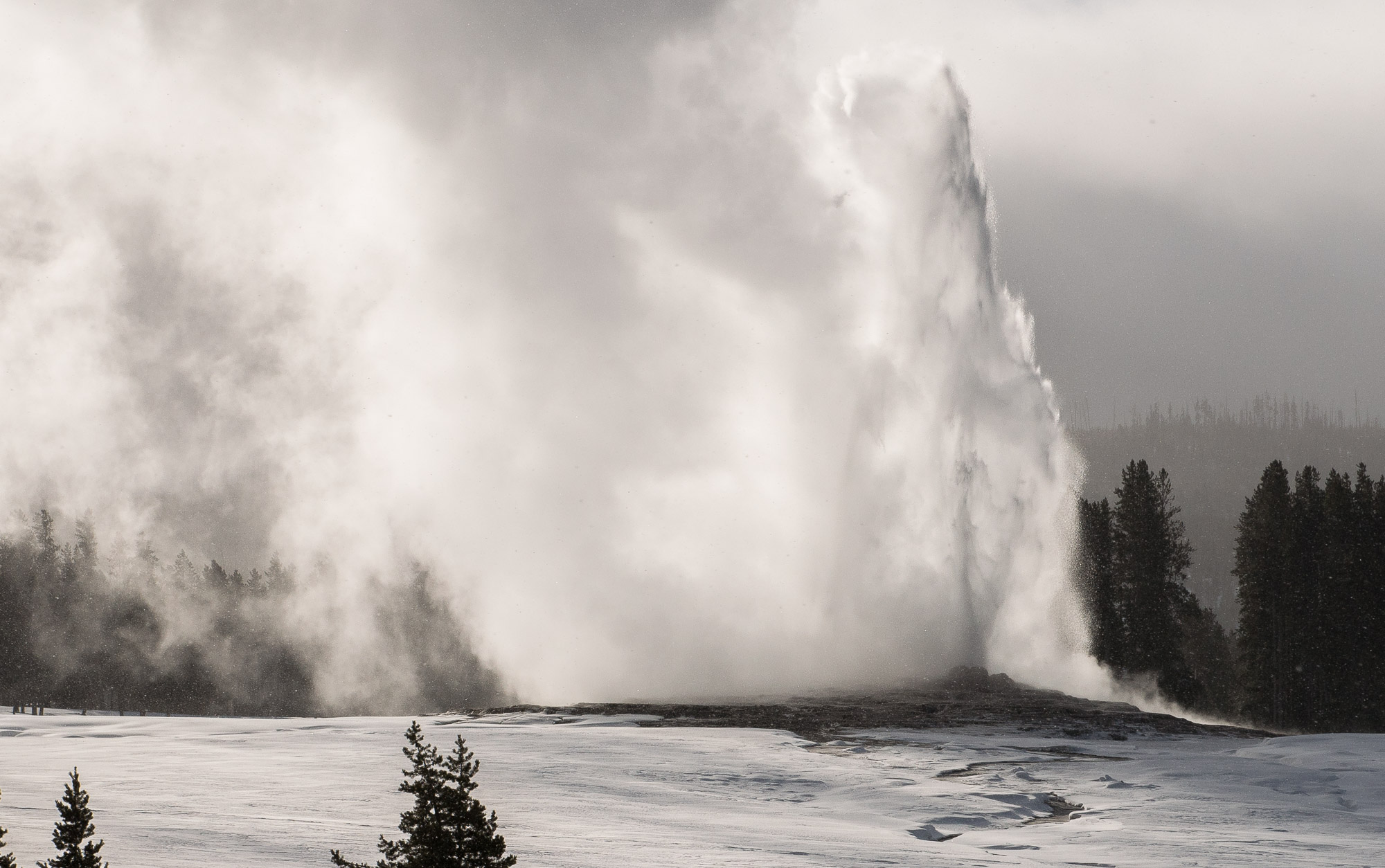 Caption
Jets of water and steam shoot high into the cold winter air as Old Faithful Geyser erupts in the Upper Geyser Basin of Wyoming's Yellowstone National Park. Old Faithful, perhaps the world's most famous geyser, is also one of the most predictable, erupting every 90 minutes on average. Yellowstone has one of the world's highest concentrations of geologic thermal features.
Photo Id
w5976-10b9-9cdce
Date and Time
January 30, 2014   9:24 AM
Location
Yellowstone National Park, Wyoming
latitude 44° 27' 37.6" N       longitude 110° 49' 41.3" W
Show photo location on a map.
Licensing
A rights-managed license to use this photo is available.
      View licensing information
      Send an e-mail requesting a quote
Model Release
No, but a release may not be required for this photo.
Keywords
geyser, Old Faithful Geyser, Old Faithful, Yellowstone, Yellowstone National Park, Wyoming, WY, United States, erupt, erupting, winter, cold, steam, ice
Questions
Send an e-mail asking a question about this photo.