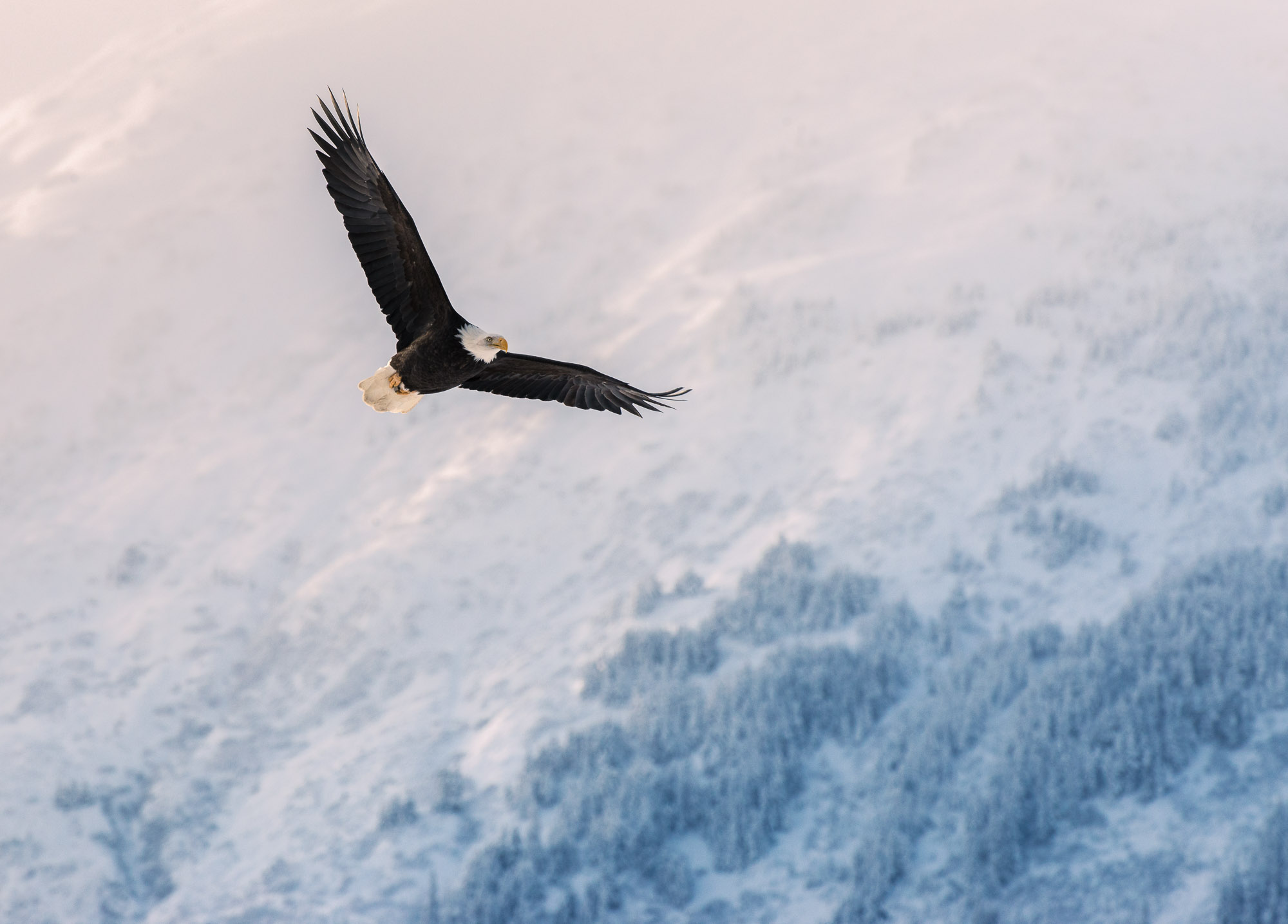 Caption
A Bald Eagle (Haliaeetus leucocephalus) soars over the mountains bordering the Chilkat River near Haines, Alaska, on November 18, 2015. In early winter, the Chilkat, one of the last rivers in the area to freeze, attracts large numbers of eagles that feast on salmon. This is believed to be the largest mass gathering of bald eagles in the world. The Alaska Chilkat Bald Eagle Preserve was established in 1982 to protect this critical habitat.
Photo Id
w5872-dcce-406db
Date and Time
November 18, 2015   11:18 AM
Location
Chilkat River, Alaska
latitude 59° 22' 51.9" N       longitude 135° 50' 36.1" W
Show photo location on a map.
Fine Art Print
Purchase a fine art print of this photograph.
Licensing
A rights-managed license to use this photo is available.
      View licensing information
      Send an e-mail requesting a quote
Model Release
No, but a release may not be required for this photo.
Keywords
bald eagle, Haliaeetus leucocephalus, eagle, bird, animal, wildlife, Alaska Chilkat Bald Eagle Preserve, Chilkat River, Tsirku River, Haines Highway, Haines, Skagway, Juneau, panhandle, southeast, Alaska, AK, United States, flying, flight, gliding, soaring, snow, ice, cold, winter, majestic, magnificent, patriotic, pretty, beautiful, mountain, wings, white, blue, high key
Questions
Send an e-mail asking a question about this photo.