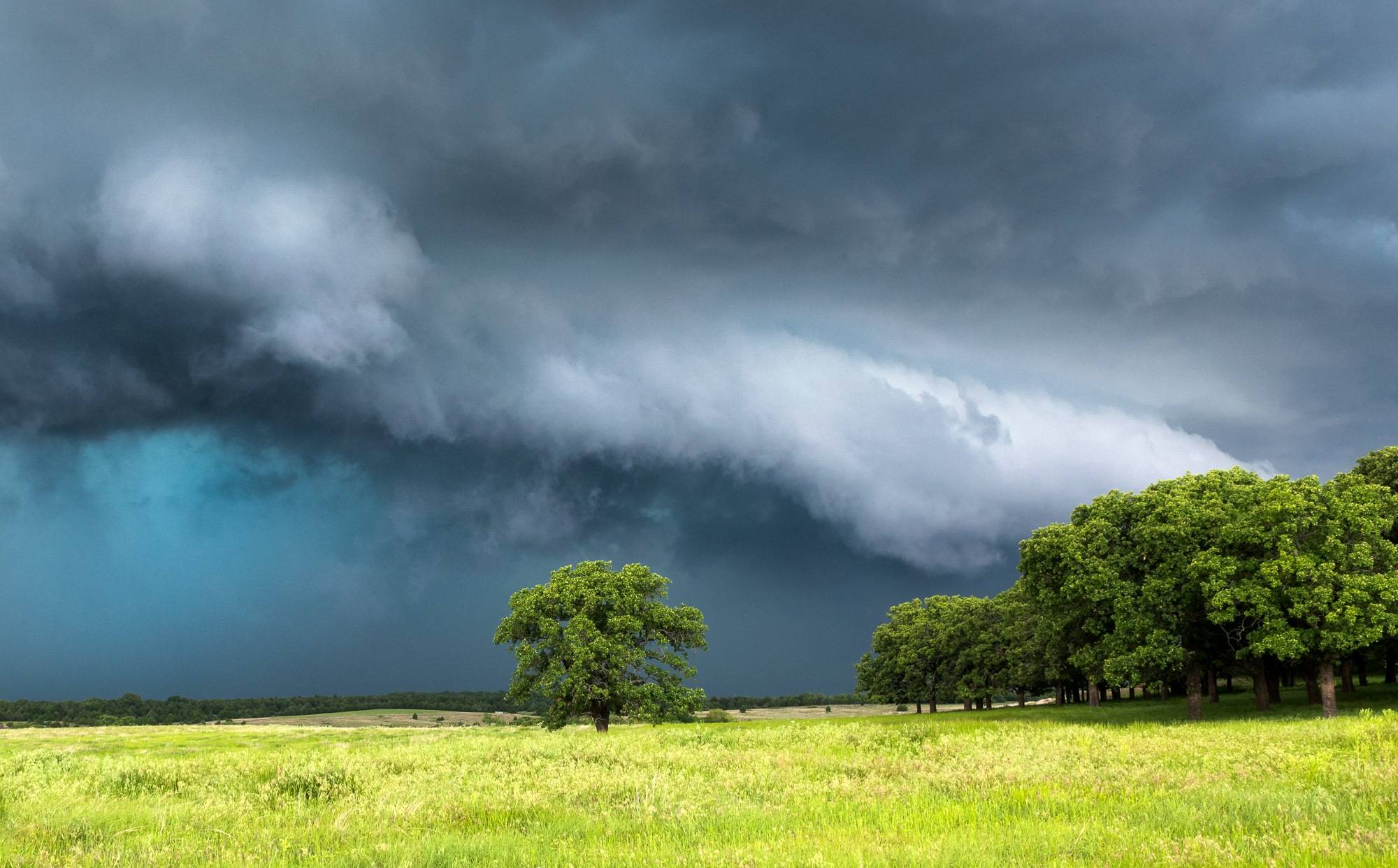 Caption
A powerful hail storm approaches a grassy field east of Guthrie, Oklahoma, on the afternoon of May 11, 2017. The blue-green color of the precipitation core comes from ice (i.e. large hail) suspended in the storm.
Photo Id
w5859-a7e5-51ba8
Date and Time
May 11, 2017   2:49 PM
Location
Guthrie, Oklahoma
latitude 35° 52' 9.2" N       longitude 97° 13' 16.3" W
Show photo location on a map.
Licensing
A rights-managed license to use this photo is available.
      View licensing information
      Send an e-mail requesting a quote
Model Release
No, but a release may not be required for this photo.
Keywords
hail, storm, thunderstorm, severe, clouds, shelf cloud, gust front, weather, rural, farm, field, grass, trees, Guthrie, Langston, Perkins, Oklahoma City, Logan County, Oklahoma, OK, United States, dramatic, danger, dangerous, ominous, menacing, threatening, frightening, risk, peril, hazard, day, daytime, blue, green, gray
Questions
Send an e-mail asking a question about this photo.