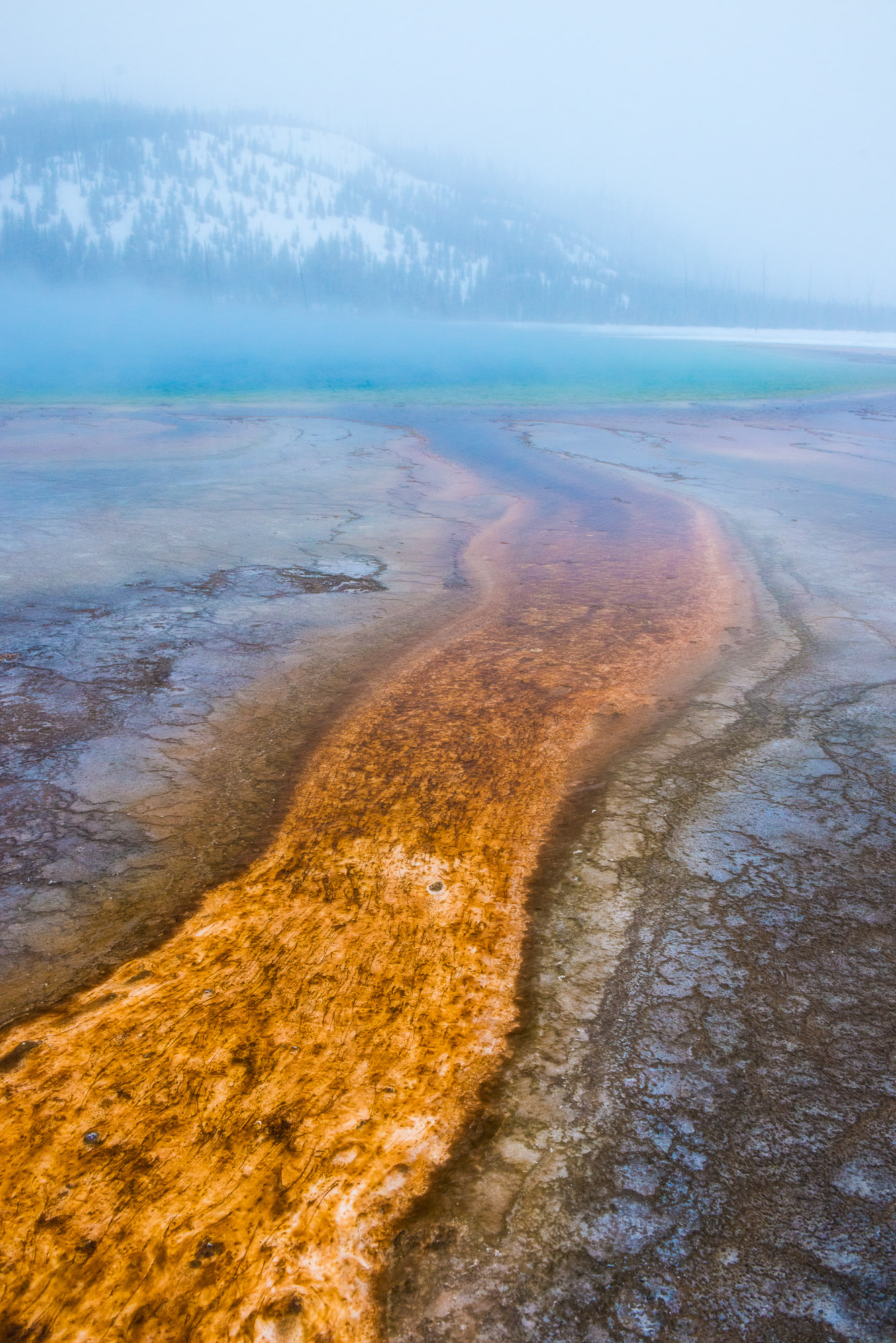 Caption
A creek drains water from Grand Prismatic Spring, in the Midway Geyser Basin of Yellowstone National Park, Wyoming, on January 29, 2014. The vivid colors are from biomats of thermophilic bacteria that thrive in the hot water.
Photo Id
w5832-66a8-fef92
Date and Time
January 29, 2014   4:35 PM
Location
Yellowstone National Park, Wyoming
latitude 44° 31' 32.5" N       longitude 110° 50' 16.3" W
Show photo location on a map.
Fine Art Print
Purchase a fine art print of this photograph.
Licensing
A rights-managed license to use this photo is available.
      View licensing information
      Send an e-mail requesting a quote
Model Release
No, but a release may not be required for this photo.
Keywords
Grand Prismatic Spring, thermophile, thermophilic, bacterial, bacteria, biomats, biomat, hot, scalding, spring, springs, pool, water, clear, vivid, vibrant, colorful, color, thermal, winter, snow, Midway Geyser Basin, Yellowstone, Yellowstone National Park, WY, Wyoming, United States, blue, orange, landscape
Questions
Send an e-mail asking a question about this photo.