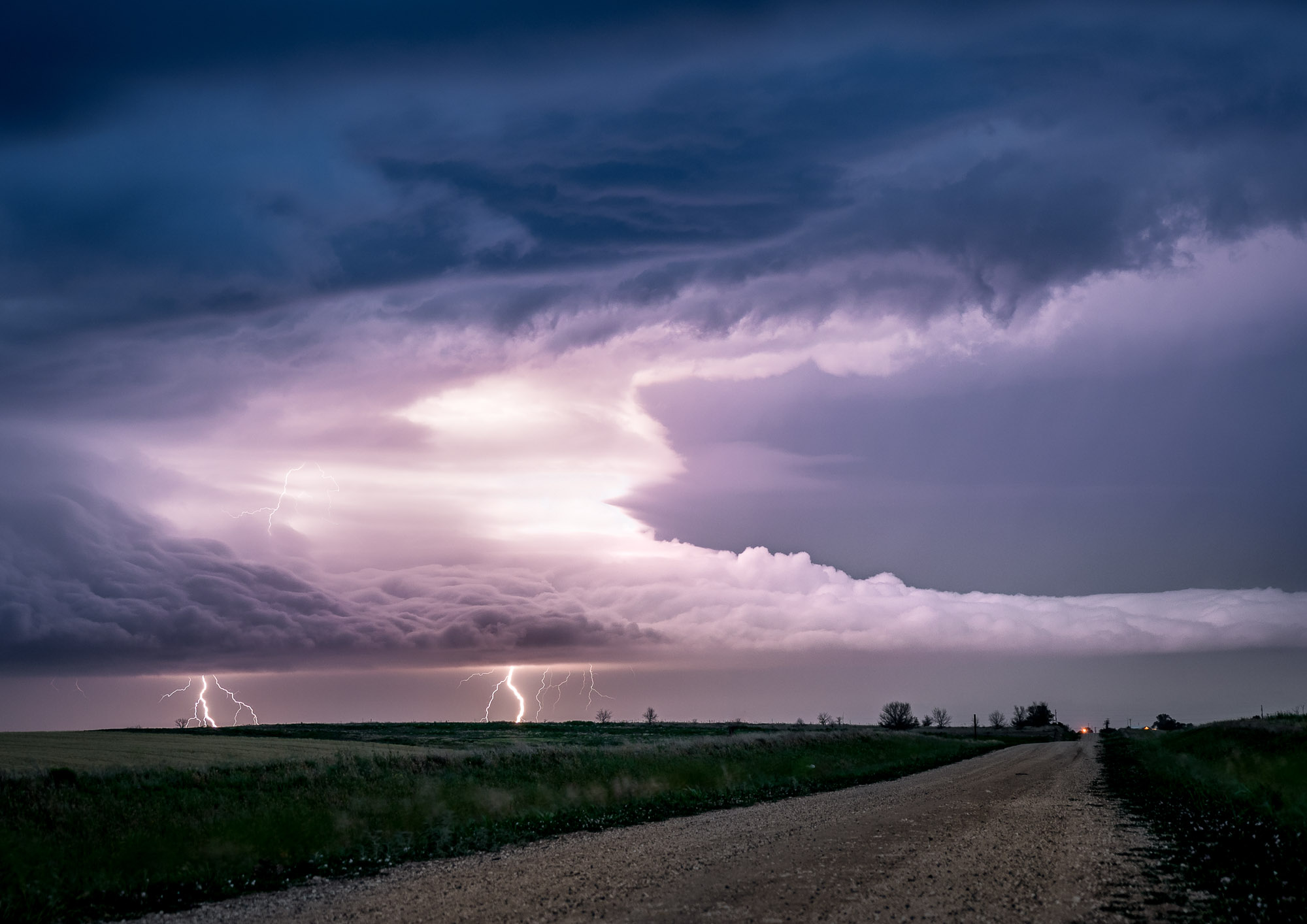 Caption
Twin bolts of lightning strike the earth under the mesocyclone of a severe thunderstorm near Amherst, Texas, on the evening of May 9, 2017. A long tail cloud extends off to the east.
Photo Id
w5749-62a1-c7fae
Date and Time
May 9, 2017   8:57 PM
Location
Amherst, Texas
latitude 34° 0' 39.7" N       longitude 102° 23' 23.9" W
Show photo location on a map.
Fine Art Print
Purchase a fine art print of this photograph.
Licensing
A rights-managed license to use this photo is available.
      View licensing information
      Send an e-mail requesting a quote
Model Release
No, but a release may not be required for this photo.
Keywords
lightning, tail cloud, cloud, mesocyclone, updraft, storm, thunderstorm, supercell, severe, weather, road, farm, rural, ranch, Amherst, Littlefield, Plainview, Lubbock, Lamb County, Texas, TX, United States, flash, bolt, stroke, strike, forked, branching, CG, night, nighttime, dramatic, brilliant, bright, danger, dangerous, illuminated, menacing, threatening, risk, peril, hazard, purple, violet, blue
Questions
Send an e-mail asking a question about this photo.