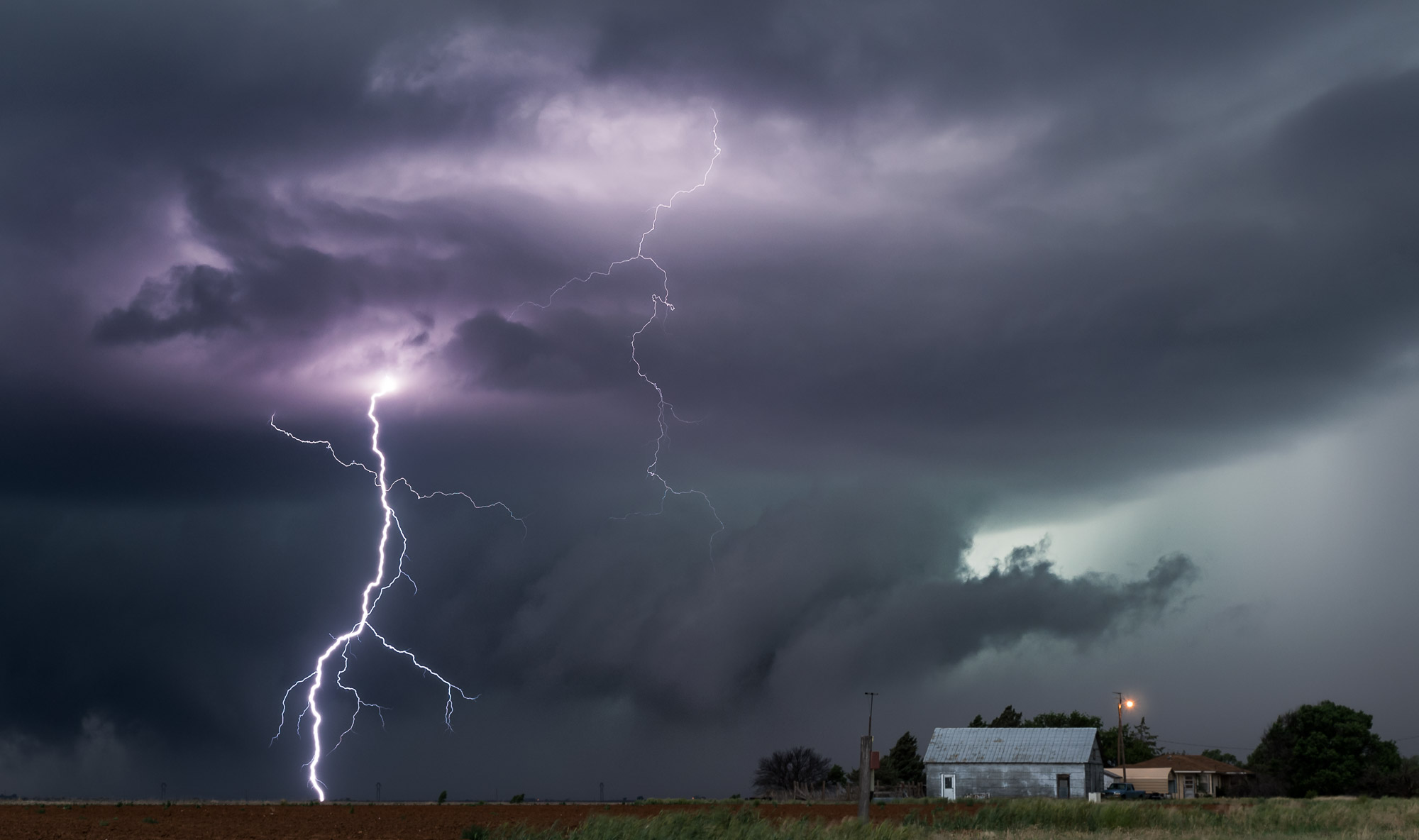 Caption
A brilliant cloud-to-ground lightning bolt strikes the earth near Enochs, Texas, on the afternoon of May 9, 2017. In the background is a wall cloud which produced a tornado only minutes earlier.
Photo Id
w5628-9670-6f755
Date and Time
May 9, 2017   7:43 PM
Location
Enochs, Texas
latitude 33° 54' 40.4" N       longitude 102° 35' 40.5" W
Show photo location on a map.
Licensing
A rights-managed license to use this photo is available.
      View licensing information
      Send an e-mail requesting a quote
Model Release
No, but a release may not be required for this photo.
Keywords
lightning, storm, thunderstorm, wall cloud, severe, supercell, tornadic, weather, house, barn, shed, farm, ranch, rural, Enochs, Littlefield, Sudan, Lubbock, Bailey County, Texas, TX, United States, flash, bolt, stroke, strike, forked, branching, CG, day, daytime, brilliant, bright, danger, dangerous, menacing, threatening, risk, peril, hazard, blue, gray, purple, works of man
Questions
Send an e-mail asking a question about this photo.